Fashion and the Gospel
By LSherie on September 6, 2013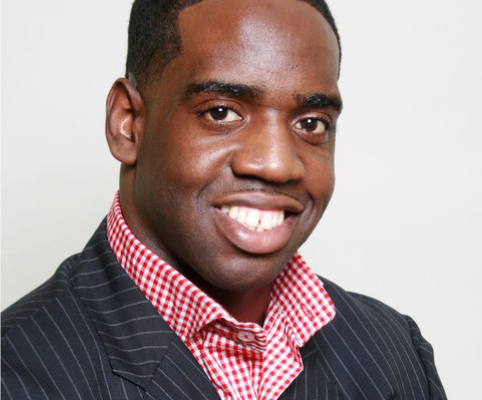 David Kennebrew or known to many as simply Kennebrew, is a kind-hearted soul with two passions: Preaching the Gospel and Fashion for men.  Starting his career in football, Kennebrew took a detour on the field and accepted his calling to preach and gave in to his love for fashion a few short years ago.  Now following in the footsteps of his father, Kennebrew can be seen and heard roaring a sermon to his congregation all while wearing one of his uniquely custom designed bowties.  Get to know the man…the man behind the pulpit…the man behind awesomely designed men clothing…  – L. Sherie
LSHERIE:  After your success on the football field at Jackson State University was there ever a drive to push for football professionally?
KENNEBREW:  Throughout my career at JacksonState I think I always wanted to try to put myself in a position to possibly play professionally. Although I did have a couple NFL workouts, I ended up with an opportunity to play in the Arena Football League which I took full advantage of. The whole process of pursuing the chance of playing professionally did not quite turn out as I would have imagined but it gave the opportunity to learn a lot about myself and it opened other doors of opportunity for me.
LSHERIE:  When did you realize you had a niche for fashion?
KENNEBREW:  Honestly, I don't know (LOL). I've always enjoyed wearing suits, even as a kid. I never really thought much about it until I was older. When I first started sewing, it was really for selfish reasons. I just wanted to have pieces that no one else had. Overtime people would begin to compliment me and ask me where I purchased certain pieces and they were always shocked, and people still are, when I would tell them that I made what I was wearing. So I guess after a few compliments and when my friends would ask me my opinion of what they were thinking about wearing or ask me to pick something out for them I began to think that maybe I did have a "niche" or an eye for fashion.
LSHERIE:  What makes your custom design different from other lines?
KENNEWBREW:  With all my custom designs there is an emphasis on craftsmanship. I really strive to produce and create really well made pieces.  So I make sure each and every stitch is right. Who cares if you have a custom piece if it isn't well made? The emphasis placed on craftsmanship ensures that I produced not only pieces that look, fit, and feel good to my clients, but also pieces that will last. Many clients at first don't understand the importance of craftsmanship but over time they begin to appreciate it after they compare one of my pieces to other pieces they may have purchased elsewhere.
LSHERIE:  How did you finalize your brand name?  Is there a meaning behind it?
KENNEBREW: Honestly my brand name just hit me! And when it did, It just made sense! David is obviously my name and I come from a musical family which means I've been around music and even have studied music and that's where I get "Staccato". In music "Staccato" describes musical notes that are played, clean and crisp or short and detached. When listening to music "staccato" notes always stand out and are distinctive within a musical composition. When I design I always strive to produce pieces that will stand out and be distinctive even amongst all the other fashion. From staccato I also developed my tagline, "A LifeStyle of Distinction".
LSHERIE:  How did you get started?  What fascinates you about fashion (in particularly bow ties)?
KENNEBREW:  I started designing in high school when I produce several t-shirts that simply had my nickname, "BREW", on them. I start sewing probably my Junior or Senior year at JacksonState. As I said earlier, I started sewing for selfish reasons. LOL. One day while walking on campus, a young lady gave me a compliment on what I was wearing and then told me she could tell where I bought everything I had on. After saying thank you and walking away towards class, I thought to myself, "Why in the world does she know where I bought all of clothes? She shouldn't know that and neither should anyone else. I have to start wearing clothes that no one else has and no one else can get." And from that, that was my motivation to learn how to sew. The funny thing is back then I didn't want anyone to know where I got my clothes, but now I want everyone to know. I MADE MY CLOTHES!
What fascinates me about fashion is simply the creative expression. I do not like everything I see coming down the runway or what may be hot a particular season but I respect all of it because it's a way of expression. Fashion gives everyone a platform to creatively expression something about themselves to the world. That's kind of the reason why I started wearing bow ties. I started wearing bowties in high school because at that time no other student was really wearing them and wearing them gave me a chance to be different. Since then I have grown to love them. I believe bow ties are always a good change a pace for any man.
LSHERIE:  When choosing your patterns, what are you looking for?
KENNEBREW:  I'm looking for the patterns that speak to me and that stand out. I like bold colors, and bold prints. Many times I'm uncertain about certain prints that I may purchase but I buy them anyway because something about them is yelling out "BUY ME". I've discovered these are the patterns that have great dress shirts and get a lot of attention.
LSHERIE:  What make the quality of your product and service so unique?
KENNEBREW:  I think something that makes my service unique is that I try to include my clients in the entire design process from the beginning until the end. My clients have the ability to make subtle or even major changes in order to personalize their piece.
LSHERIE:  What locations are currently holding your product?
KENNEBREW:  Presently my line is not carried in any stores. I have been carried in stores before but presently I'm not because the majority of my business is custom made pieces. I am currently working on a few things that will lead to me being in a few stores in the next 6 months to a year (possibly even sooner).
LSHERIE:  How are you increasing your clientele?
KENNEBREW:  MARKETING, MARKETING, and more MARKETING! Social media has greatly impacted my business but I'm planning to hopefully do a couple fashion shows in the near future to expose more people to my line.
LSHERIE:  Switching gears, you are also a minister.  Where is your home church and when did you realize you were called to preach?
KENNEBREW:  I'm currently serving at Beulah Cathedral Church of Christ (Holiness) U.S.A. in Decatur, GA. I received my call to preach in the fall of 2007. This was definitely a transitional time for me as I was trying to decide my next move in life. I've always been active at my church (at that time I was at NewLakeChurch in Jackson, MS) in various ministries but God so fit to move me into a new arena of ministry.
LSHERIE:  Being that you are a pastor, does your work as a custom designer have a faith based mission and message to your consumers?
KENNEBREW:  My custom design does not have a faith based mission.
LSHERIE:  What does your work ethic consist of?
KENNEBREW:  My work ethic? I guess its simple, do what you have to do to get it done! So this means I have a lot of late nights and early mornings but it's all worth it. Because of my schedule I have had to work hard to learn how to keep balance in my life. I oftentimes throw myself into a project or a ministry effort that I certain areas of my life may suffer. By keeping balance in my life I am able to prevent physical, mental, and spiritual burnout.
LSHERIE:  How do you differentiate the man behind the pulpit versus the man of fashion?
KENNEBREW:  The man behind the pulpit and the man of fashion is the same man. It is really hard to differentiate the two. When preparing a sermon or preparing a custom dress shirt, I'm always paying attention to every single detail. While preaching, I don't want to cheat those who may be in attendance and when designing I don't want to cheat my clients by giving them pieces of poor quality.
LSHERIE:  What are your goals for your ministry and well as for your company?
KENNEBREW:  GROWTH! In ministry I want to continue to grow personally so that I can help others grow in their own spiritual life. In an effort to grow, last year I begin pursuing a Master's of Divinity Degree with a concentration in Homiletics. My prayer is that God will just continue to lead and guide my ministry.
As far as my company, in the next few months I'm planning to release a new collection. I'm excited about that because it will be something different from what I have been currently doing. Also I'm planning to seriously explore the thought of producing a women's wear collection. (And I have a couple more tricks up my sleeve that I will share at a later time…LOL)
LSHERIE:  How involved is your family with both of your aspirations?
KENNEBREW:  My family is very involved in ALL of my aspirations. They have to listen to all of my random ideas that I come up with. My family has been very supportive and they challenged me to pursue bigger and better things.  My father and my brothers all wear David Staccato and my mother and my sisters think I can make any everything! It's a good feeling to know that I have people who believe in my dreams and even challenge me to dream bigger.
LSHERIE:  What keeps you motivated to travel so much with your ministry all while keeping your business going strong?
KENNEBREW:  What keeps me motivated is my passion for what I do. I LOVE WHAT I DO!  I will admit that the traveling does get tiresome but when I get a random text, phone call, or a facebook message from someone telling me how they were blessed or encouraged by my ministry it makes it all worth it!
LSHERIE:  What message do you want to leave with young men who are trying to find their purpose in life whether it is spiritually or professionally?
KENNEBREW:  Proverbs 3:5-6
5 Trust in the Lord with all thine heart; and lean not unto thine own understanding.
6 In all thy ways acknowledge him, and he shall direct thy paths.
(These two verses have encouraged me especially during those times of life when it has seemed as if I have failed or a door of opportunity had been closed. But I have discovered that when I do things God's way and when I allow him to lead my life, things always work out better!)
______________________________________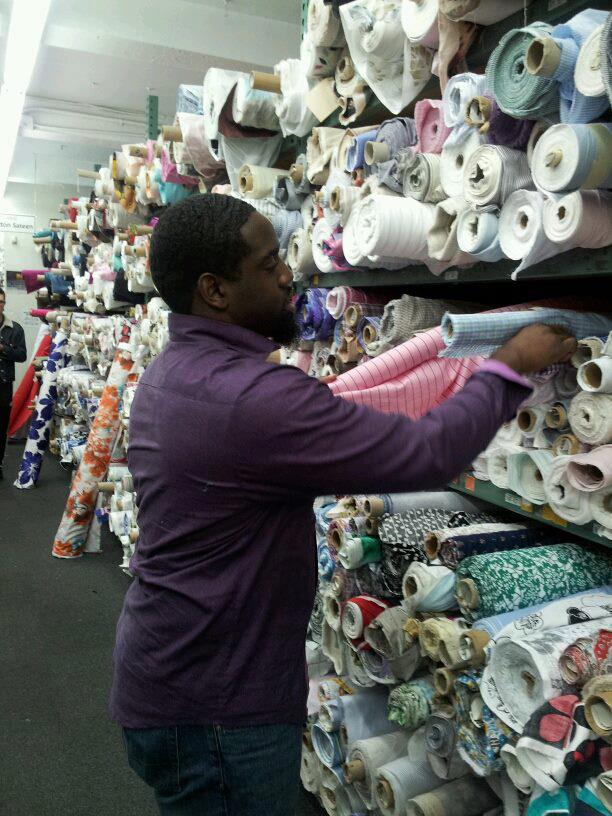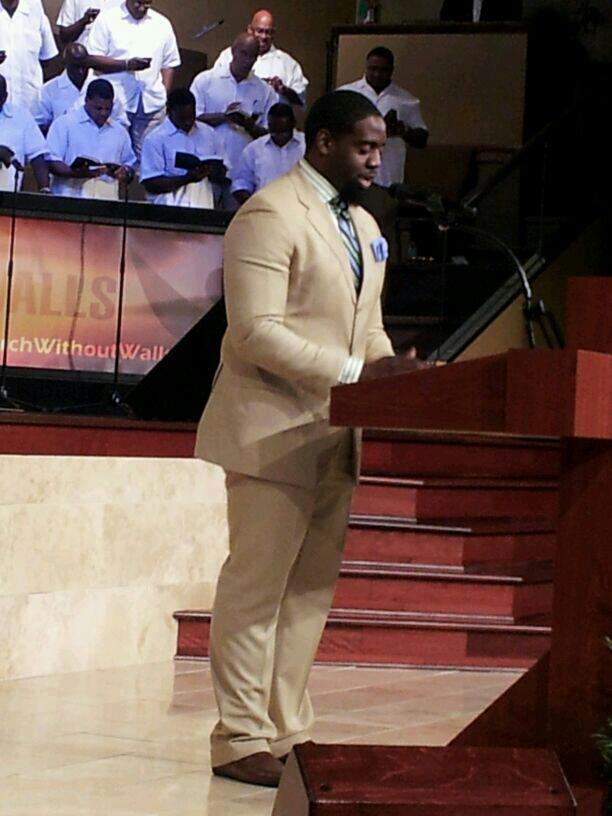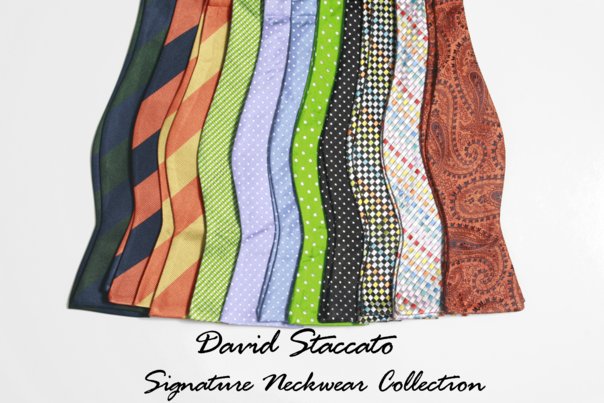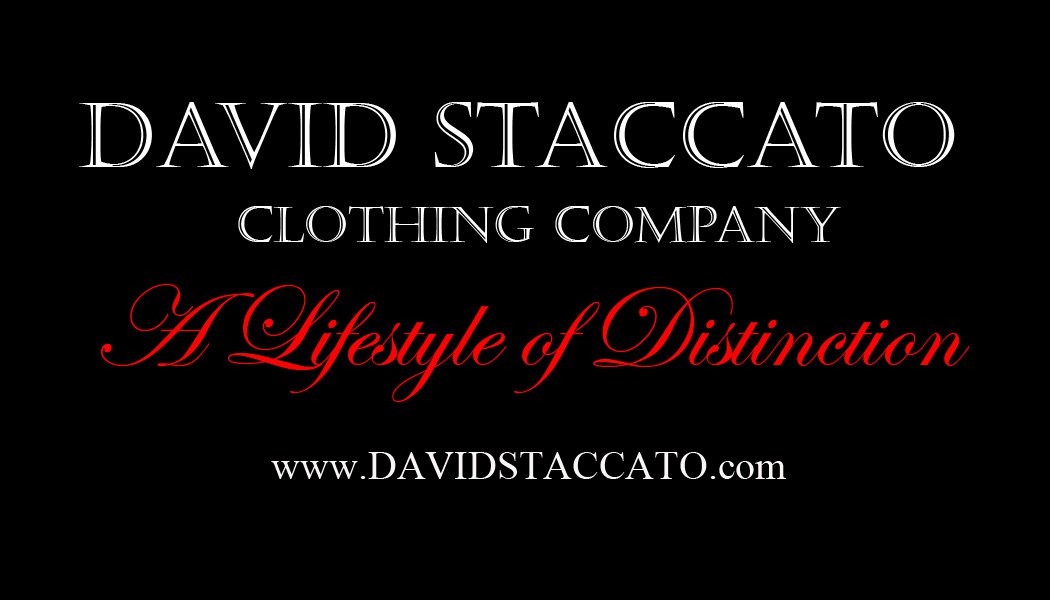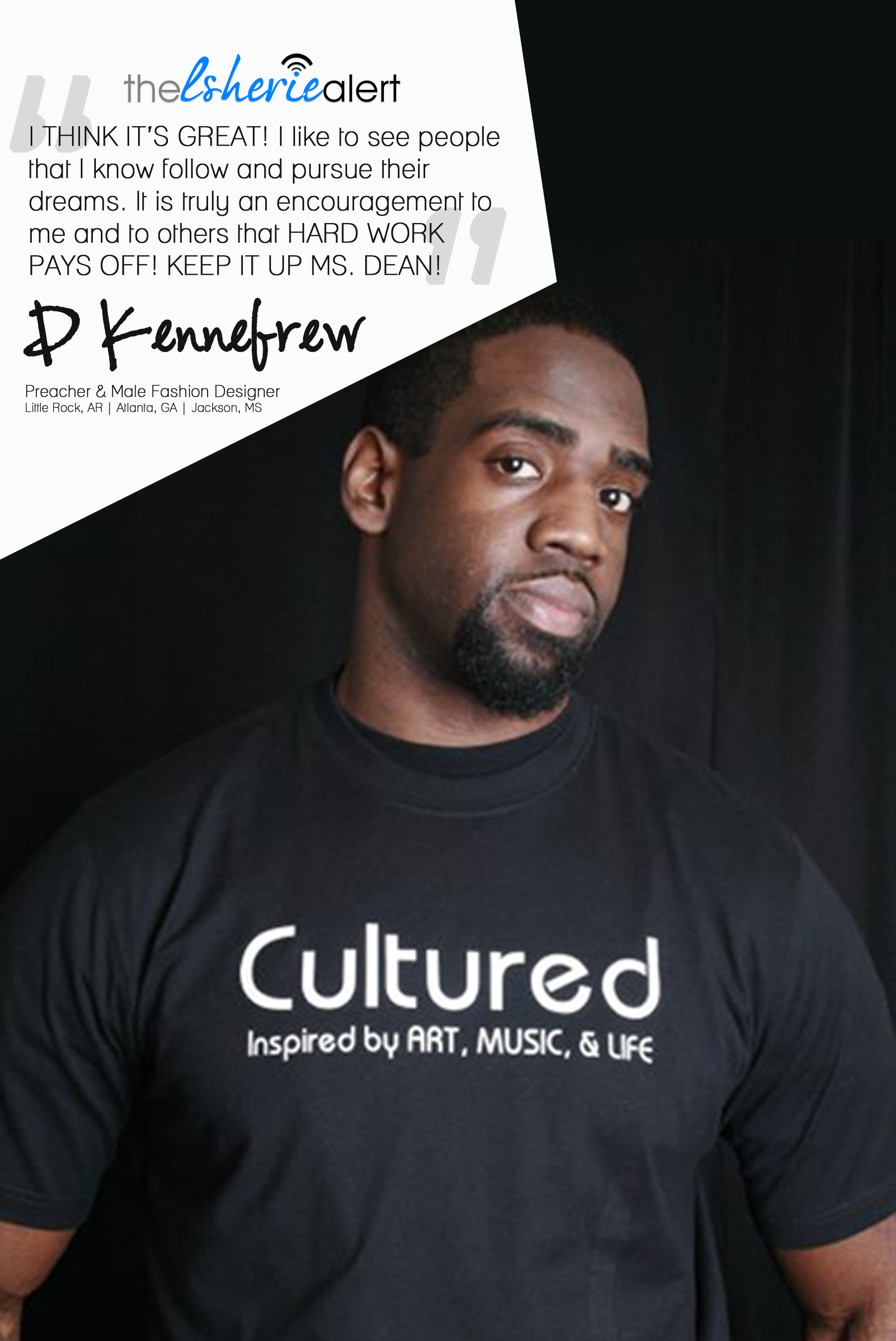 Copyright © 2016 The LSherie Alert, LLC