Christal Luster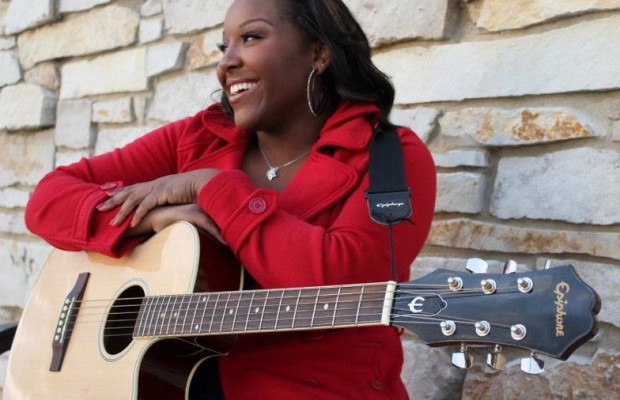 CHRISTAL LUSTER
Faith. Love. Music.
That pretty much sums me up in three words. I'm a native Chicagoan who just graduated from Columbia College with a BA in Arts and Entertainment, Media Management (Music Business). I wrote my first song when I was 10 years old. I was told that I was a terrible singer in grade school, but for some reason, I kept singing. My faith in God and my faith in myself and the gifts God has graciously given me kept me going. Perseverance, in my opinion, is my life's word. My mother always taught me, what doesn't kill me only makes me stronger. It is my prayer that you find inspiration in that and believe that you have a purpose and that, no matter what happens, you can accomplish your goals.
Although I work full-time for the greatest hair care company on the planet, Clintex Labs. (makers of Essations and Naked by Essations), I spend much time with my guitar, Lucille (named after my late grandma who was sassy and sweet). I am currently working on writing for a new release coming soon to earbuds near you and I'm working to play many shows in the Mid-West in 2013.
It is my mission to inspire others to believe in themselves and in their dreams. I just want to do my part to share the love.
With just one project under her belt, "From The Heart," which was release Oct. 7, 2011, Christal continues to push her mission in music – love. "From The Heart" includes three tracks, "Destiny," "Love Story" and "Hope," which she is remastering to include in her next EP set to release this summer. I am going to be remastering those tracks and including them on my next free EP release this summer. The working title for that release is "Lessons Learned" and it will be available via her website www.christalluster.com.
_______________________
CHRISTAL'S 'I LOVE MUSIC' CONFESSION
"What I love about music is that it's universal. Music has always been my best friend. No matter what I'm going through, music has always been there, helping me to understand what's going on around me, helping me make sense of the world. Music is the rhythm of life. Every culture has its own sound. Music can tell you about a person, a problem, a solution. It has helped heal my broken heart time and time again. It has dried my tears and made me smile. Even without singing and lyrics, the sounds of instruments coming together can still transform and elevate. One of my favorite songs is "It Never Entered My Mind" by Miles Davis. Now, I'm a lyricist so I love hearing and singing the words of a good song. However, without saying a single word, Miles Davis and his Quintet tell an elaborate and inspiring story of love. That is a powerful force. Music can speak without saying a word. It leaves me speechless many times.
Finally, my thoughts on The LSherie Alert: I really love your motivation and the heart behind what you're doing with The LSherie Alert. "You don't have to be famous to be relevant. Do something positive." –L. SHERIE <<That statement right there sums it up. Connecting hard-working and inspirational people to an audience is so important and it's absolutely wonderful that you are doing that! More importantly, the inspiration that you are putting into the TLSA I Love Music issues is so essential!! Makes me want to keep pushing for success! Thank you for putting it out there and please keep doing it! I will support you!" – Christal Luster
_______________________
CONTACT
Personal Site: www.christalluster.com Facebook: http://www.facebook.com/christallustermusic Twitter: https://twitter.com/ChristalL7 Instagram: http://instagram.com/christalluster Reverbnation: www.reverbnation.com/christalluster
Any artist or producer who wishes to connect with Christal Luster personally may email clmusicseven@gmail.com.  Show this beautiful talented woman some love and support!