Arylon JaXon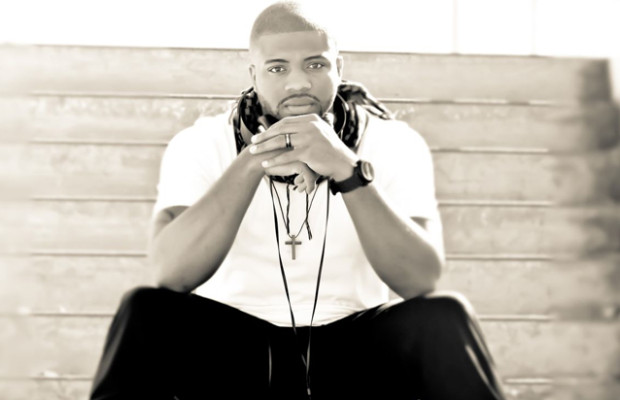 ARLYON JAXON
Nashville based artist, Arlyon jaXon, doesn't aspire to be famous or have money to blow, as many people who decide to pursue placement in the music industry, but he has chosen a different path; a path that he hopes will lead to one outcome, the sound of true worship bringing glory to God. He is leaving God in control, pushing pride aside and giving all glory to the One who got him to where he isnow.
In 2005 Arlyon jaXon released his first demo. His overwhelming love for the music pushed him to make to two (2) EPs during the last seven years. 'Since Birth' released in 2006, and 'The Concert' in 2010. Arlyon jaXon grew up in a strong Christian home, with both parents musically gifted and serving as Praise and Worship all throughout his childhood. Since birth, he was instilled with a great love for music. He began his journey in the eighth grade, playing around with some production and writing with some other youth in his area. His inspirations growing up were groups like Cross Movement and G.R.I.T.S. and rappers Da T.R.U.T.H. and Japhia Life. Hearing them produce music that brought honor to God, in a different avenue than Gospel, was something that appealed to him. At first it was "just something fun to do", but soon people started asking, "Do you have a CD?" So Arlyon jaXon took his first trip to the studio and found out that this could be more than just something fun to do. His parents were supportive of his new found activities and his father did some production work for his first demo. Soon the time for a stage name was in view. Arlyon jaXon, who was formerly known as Royalty Jackson, chose the name Royalty based off 1 Peter 2:9 after an in depth study of a believer's royalty in Christ. He felt that would be a fitting stage name for the places he performed at during college.
In 2011, he was signed to an independent label. Suddenly this extracurricular activity was turning into a possible career path. However after a little over year, the contract fizzled out and he was dropped from the label. This only confirmed what he had been feeling in his spirit, that it was time for a change. A change in the level of music he released and a change in the name. "God revealed to me that it was time to change my name. It had been on my heart for a long time, but being dropped from the label only furthered my decision to start fresh. The name I came up with in college for a fashion line resurfaced as the name God wanted me to call myself". Names usually represent the person, but for him, this name represents someone else, it represents Our-Lion. His full stage name now is Arlyon Jaxon (the 'X' in jaXon represents the Christ inside him).
Arylon jaXon has his hands full with more responsibilities than he had as a youth. With a wife, two daughters and serving at his hometown church, Faith Life, as the children's Pastor, he has quite a lot on his plate. However his passion for God and for music remains the same. He is eager to begin this new chapter with a fresh start and a new name. He is currently working on a new single entitled "Baptized". Its release date is set for January 1st, 2013. Arlyon jaXon believes baptism is a public sign of our change on the inside. This year is all about a making public declaration of the change that has been made. His new single is only the beginning and word of a new album is in the air. As he will tell without hesitation, "Its all for His Glory. #A4G".

______________________________
DISCOGRAPHY
The Concert EP 2010
Baptized ft Isaiah Freeman IV (Single) 2013
Hope Remix (Single) 2013
_______________________________
ARYLON JAXON MUSIC CONFESSION
"First things first, I really dig the name LSherie, its awesome. One of the things I noticed on the site, is the promotion of other organizations. I am a big advocate for pushing others into the forefront and helping other people out, if you have the avenues in which to do so. I admire that. Great site! We steady listening for LSherie's Alert!!  There are several things that I love about music. I love how music is able to bring different nationalities, races, cultures and even languages together for one cause. Whether that cause be religious or material. I love it when I'm at a concert and everyone knows the exact same lyrics, but don't know each other. There's a deep union that music brings. I also love music because I grew up with it as a young child. My parents were Music Leaders all throughout my adolescence so music was always around. And I just love expressing myself through music, there is no better feeling." – Arlyon Jaxon
_______________________________
CONTACT
Twitter | Facebook | Instagram | MySpace : arylonjaxon
Email : contactarlyon@gmail.com
Phone : 615.669.0699
Website : www.ArylonJaxon.com