Young PR Mogul Sets High Bars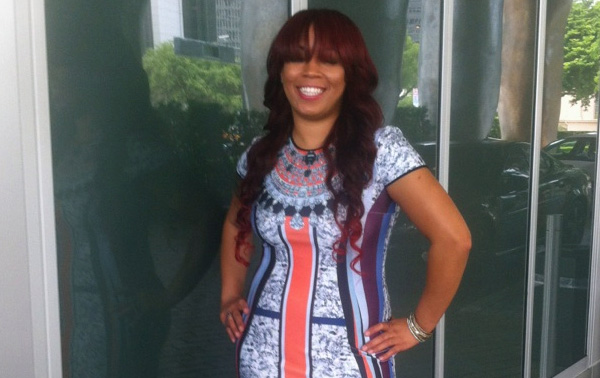 Back in October of 2012, I had the pleasure of interviewing one of the most youngest most knowledgeable publicist in the entertainment spectrum –  Krystle Coleman of Midori Star Media.  This beautiful intelligent woman is responsible for my first celeb interviews with The LSherie Alert, LLC.  Her amazing story tells us all that age is nothing but a number.  It's the inner drive, determination to reach for higher goals, intelligence, and the ambition to push through adversity that will make you more attractive in business.  Krystle is the definition of a female hustler and I am so excited to share her story with you…. – LSherie  
______________________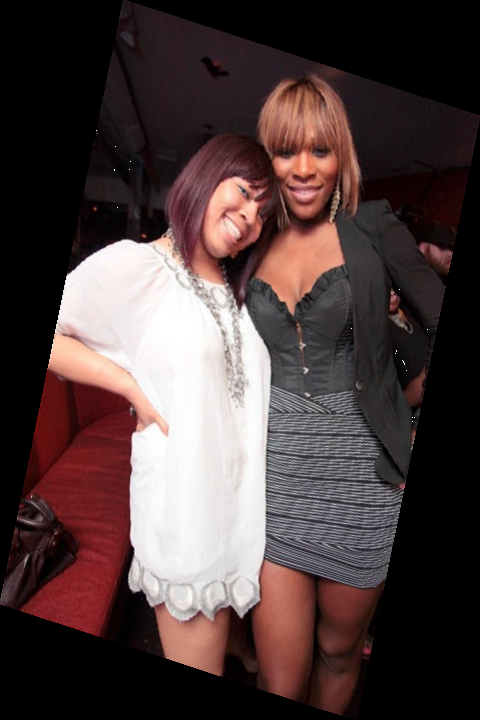 LSHERIE:  How were you able to become an intern for "The Pub Report?"
KC:  It was my freshman year in college, and I was fresh off the plane from Detroit, and settling in to college in Miami, and I loved to write and at the time I was obsessed with Vibe Magazine's Editor N Chief MiMi Valdes, so I decided to take it upon myself and look online for magazine "Virtual" internships. This would allow me to maintain my grades and classes, and still conduct phone interviews, and contribute content all without leaving campus (lol).  Any who I ran across "The Pub Report" sent in some writing samples, and linked with a gentleman named David Nobel (who happens to still be a great mentor in my life) and the rest is history.
LSHERIE:  How did your career evolve from internship to label publicist for Slip n Slide Records?
KC:  After interning at The Pub Report, I interned in the publicity department at Island Def Jam under Jana Fleishaman, and I began to see the vast difference between "Hip Hop Writer" & Music Publicist. While interning in the summer in NY, I was privileged to work "hands on" with various projects; meaning I was putting together press clippings, attending listen parties with NY Tastemakers and so much more. It was at Island Def Jam that I realized I wanted to be a full time publicist after I graduated from college, by being a publicist I could still use my writing skills and work more directly with the media and entertainment sector.  When I returned back to school in the fall, I immediately switched my major from Journalism to Public Relations, and went on a mission to get yet another internship locally in Miami, at a record label, which was Slip n Slide. I interned at SNS for 2years in the publicity department and eventually I was offered a position from Ted Lucas and the relationship as well as my duties grew from there. I will always have a special place in my heart for SNS. I learned so much and am grateful for Ted Lucas and his vision.
LSHERIE:  What is one of your fondest memories interviewing your first few celebrities and how did you perfect your skill?
KC:  LOL, one of my most fondest memories, from a "Celebrity Interview" would have to be when I Interned R&B singer Lloyd he was so charming and entertaining. I was able to grab a lot of information from that interview; it was so real, heartfelt and genuine.  While at "The Pub Report" I was able to interview a lot of great people such as TI, Brooke Valentine, Pit-bull, BG, Akon and more.
LSHERIE:  In this industry what lessons have you learned?
KC:  Always Cover Your Own Ass, Treat Someone Else's Career as Your Own, when you are getting a check, NEVER get comfortable and be honest.
LSHERIE:  How were you introduced to your present and past clients?
KC:  Wow, That's a good question I was introduced to some of my clients from "Mutual" Celebrity Friends, (you know the industry is so small) everyone knows someone that knows someone. SO basically I have acquired and retained a lot of clients from referrals and friends being honest about my work ethic and passion for PR.  My track record kind of speaks for itself, seeing that I got such an early start and I am 26 now.
LSHERIE:  Talk about how Midori Star Media began.
KC:  Midori Star Media began on your regular traditional values and reasons that individuals start "Boutique Agency's" as well as (ME) just wanting to have something of my own that I could personally cultivate and be proud of. I started MSM, because I didn't want to limit myself to (certain projects) or one particular market, I wanted to cover it all, sports, entertainment, events, Freelance Project assistance the whole spectrum.  MSM was officially launched in 2009, and we are constantly signing new exciting clients and growing by the minute.  We value personal relationships, and pride ourselves in delivering our clients message in the manner and medium they desire.
LSHERIE:  Now that you have created Midori Star Media, how far are your plans for expansion?
KC:  Since MSM has been originally launched I have brought on a Marketing Director, Interns, Project Assistance from other public relations specialist and much more. What I personally envision for my firm is international recognition, a continued honest, faithful and good standing reputation for MSM, I want to ultimately be the "Go to Firm" for all you're A list project, events athletes etc.  I am also planning "How to Become a Star Publicist" Seminar which will include visiting PR Departments at various Universities and teaching (Future Publicist) the basics of surviving in this game as a women.
LSHERIE:  Being that you work very hard to be an example to people everywhere, how are you living up to your own expectations within the communities in which you serve?
KC:  I participate in summits, conferences, writing lab's and more to try and contribute some hands on advice and experience to young women that are in seek to becoming a publicist, especially in the areas of sports and entertainment. It's a COLD world, and I believe if we all STOP trying to "throw" each other under the bus, and being negative we can all WIN within this industry.  You just have to respect yourself and have a understanding of your position and do NOT discount yourself.
LSHERIE:  What message does your firm send to its clients and how are you upholding your mission?
KC: The Ultimate message that MSM sends out to clients is we will give our blood, sweat and tears to go after exactly what we foresee for your brand.  We stand of the foundation of the nothing more than pure honesty. I do not blow smoke up my clients a**, I keep it upfront and let them know exactly where their investment is going, we evaluate the results in living color, if you are a client at MSM you are guaranteed results. No client's project go's over looked or gets lost in the shuffle as it sometimes may at larger firms.  Everyone is a priority at MSM.  The entire entertainment industry is oversaturated so you have to find different unconventional ways to stand out now days, and think outside of the box, send editors flowers, tell your clients you appreciate them.  The world has lost it's charm and appeal, but not at MSM J we stand firmly on going the extra mile by any means.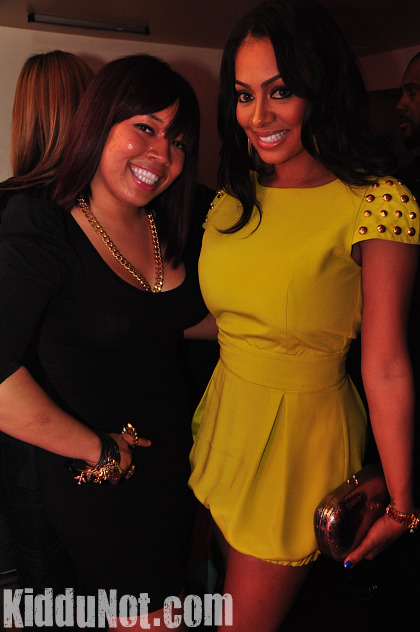 LSHERIE:  Starting your career at a young age, have you ever felt overwhelmed?
KC:  Of course, I feel overwhelmed every day I wake up.  Being a young women, African American, Single, a business owner and actually having a clue…(all overwhelming) LOL -I break down privately all the time, I cry, have tantrums, but like Kelly Cutrone says it best… "If You Have to Cry …Go Outside" I take my feeling of being overwhelmed and channel it into positive energy and motivation. I am inspired by my breakdowns to grown into a stronger more focused woman.
LSHERIE:  How do you or how have you overcome negative stereo-types of black women in business- especially with being too emotional in decision making?
KC:  I ignore all of that, I don't operate my life or business on the next persons belief's, experiences, or stereo types, I am a individual with a firm upbringing and background and I have a education so I let that speak for its self.  I let my clients know from the jump, that I have a NO fraternizing rule, and I much rather get to the money and success than lay on my beck or appear flawed or promiscuous. I am about BUSINESS 247.  I understand/recognize my odd's and I act accordingly. But I do not ever let it discourage me or affect my everyday life.
LSHERIE:  Even though you have the pleasure of waking to do the job you love- it can be challenging and hard at times.  How do you stay motivated?
KC:  I stay motivated by reading any and everything, GOD, watching Beyonce and talking to my parents.  I am motivated by just waking up every day with all my strength and health to fight another day.
LSHERIE:  Is there one project or client in particular that you feel gave you that extra push to be consistent and dedicated even more to your craft?
KC:  I would have to say just getting a lof of these athletes, particularly in the area of the "NFL" recognized beyond the helmet, getting all their charity efforts and actual good deeds recognition on a mainstream media platform.  Traditionally "Athletes/Jocks" get a bad rep and I make it my business to highlight all their hard work, giving back etc. Athletes can be joys to work with any I have had the pleasure with working with some pretty amazing guys and cultivating their individual brands.  I got a few guys on my roster that take "Random" families grocery shopping on their off days just to give back and make others in need feel good. I think that's beautiful, so I get a kick out of getting the GOOD news out there to the masses about the "Athlete World" a great deal of these guys are the sweetest beings on earth.
LSHERIE:  What are some of the projects you're involved in now?
KC:  It's football season, so I am pretty busy with that. I am also constantly on the phone with new projects, foundation launches, client interviews and just the everyday grind of a PR chic.
LSHERIE:  Much of the younger generations see the entertainment industry is a sure thing and a way to make fast money.  What do you say to them?
KC:  I think those type of people are hopeless and clueless; the entertainment industry in any form is the farthest thing from easy. The word EASY does not even belong in the sentence with the industry. You have to work hard at any craft in life, especially when your job is to take someone else's "Job" seriously. This "World" has no room for ego's or f#@k up's so to someone that thinks this is a "Party World" to get paid and hang around celebrities can think again.
Do not get me wrong, there are perks, but you gain those when you carry yourself with respect and earn them. Nothing is handed out. I tell my interns all the time, do not be fooled by the "Relaxed" atmosphere this is serious work and dedication to getting the "message" out.
LSHERIE:  Speaking of which, the entertainment industry is very demanding and appeals to what is popular – how do you keep your company afloat and pushed to the forefront of representation for noted celebrities?
KC:  To be honest my work speaks for itself, I stay positive, and treat everyone with individual attention and that's how I stay afloat my clients are their press citing and works, photo shoots, campaigns, endorsements etc are all my walking and talking advertisements. Editors and bloggers that say "Hey you know that Publicist "Krystle Coleman, she is really cool and always on time." That's what keeps me going my reputation. I try and always keep my face clean. I pride my brand on that.
LSHERIE:  Aside from business, who is Krystle Coleman when she's just at home or with her family or friends?
KC:  I am a complete goof ball, I like to joke around, and I love Karaoke and listening to old 90's music Anita, Sade, Tina Turner, Jodeci. I just love good company, music fashion and a great book.   I love to write during my free time. Write, Write, Write. I am not really a big "movie" or TV person so just really good conversation and a cocktail go a long way for me.  (Lol)
 LSHERIE:  Who is your blueprint?  In other words, who has served as your mentor throughout your career thus far?
KC:  David Nodel (The Pub Report), Kelly Cutrone, My parents, I am guided and recharged by anything involving Public Relations; I love reading new things about PR and different ways to move forward.  I have a list of accomplishments, and goals I am working to achieve so I am just taking it one day at a time to ultimate greatness. I really look up to Kelly Cutrone, and how she has managed to brand herself as a author, TV Host, producer, and overall powerhouse. I wish to do that one-day.
____________________
CONTACT 
Midori Star Media
Facebook | http://facebook.com/krystle.coleman
Twitter | @MidoriStarMedia / @krystlecoleman
Web | www.MidoriStarMediaGroup.com