Vanessa Williams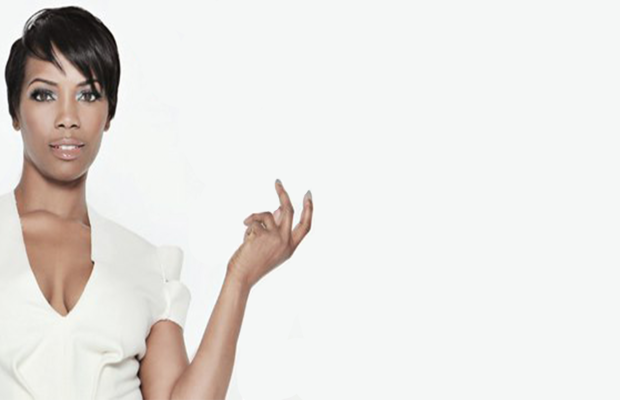 DO IT FOR THE LOVE
2012 Exclusive Interview with Vanessa Williams
Celebrity Interviewer, LSherie Dean
In one word, Vanessa Williams SHINES!  She captivates her family, friends and fans with her spirit of love.  Best known for her role as Maxine, the unequivocal Joseph sister, in the Soul Food television series, the actress attests to her abilities as a mother and producer/director.  Williams shares her passion for the evolvement of the African American community through her independent works and community activism.  Vanessa Williams is the all-around girl who thrives off positivity, peace and love while doing the things she treasures most.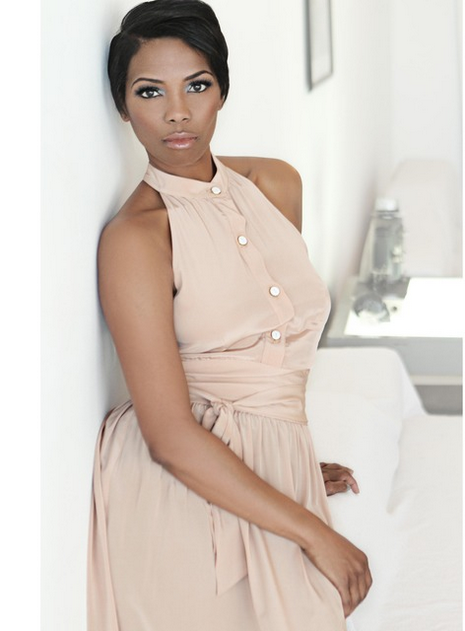 LSherie: How important is Black film to you?
VM: Very important! If we don't tell our story- no one will.  At the end of the day, it's capitalism.  We have to support our films like we did Red Tails.  If we want our stories told, we must tell it and support it.  Most consumers don't realize that films receive their ratings when they are at the theaters- not with DVD sales.  If films are supported in the theaters they won't make it to DVD.  We don't want to miss out our on ourselves.
LSherie:  How involved are you in movies behind the scenes?
VM: I write.  I have a short film, "Dense", which viewed on Showtime network.  I had the pleasure of directing this short film along with Shari Poindexter with actors, Michael Ralph, Lanei Chapman, Vondie Cutis-Hall and Ross- Yolanda Ross.  After the short film, I realized that I'd been bitten by the directing bug.  As a director you just have to know what you want.  It's so awesome for these people to help tell your story.  It feels good to have actors trust you and help guide them to a wonderful performance.
LSherie:  What are some issues you feel have not been acknowledged within the industry and how do you go about changing that?
VM:  I think that is an endless question.  I want to see the story about the African-American holocaust post slavery.  We have to make the change. It goes back to supporting our films and telling our story.
LSherie:  TV One has began showing the Soul Food television series again! Is there a chance for a reunion?  Would you do it again?
VM: That was so cute! We had been hearing rumors about Soul Food returning.  The fans were talking about it and they were under the impression that there was going to be a reunion- a new launch.  What was true was that TV One was going put Soul Food back on- not new episodes.  When the old episodes started airing again, we all [cast] decided to get together for a mini reunion.
Working Soul Food was like the best times of our lives!  I agree- we need to bring it back! Let's #OccupySoulFood!  It would be great to see what's happening now with Maxine and the other Joseph sister- their families and what they would be doing now.  Soul Food brought us together as a family and we were all about perfecting ourselves- committed to laughter and love.  Soul Food will live forever!
LSherie: What started your love for acting?
VM: Well you know I actually started in theater.  Shirley Temple was one of my first idols.  I wanted to be a child star just like her- make people happy, dance and shine.  I talk about that in my book, "Shine."  In New York, you have got to be a triple threat!  I mean, sing, dance and act! I did two Broadway shows before coming to Hollywood and I was actually at a premier for one of them when I was cast for New Jack City.
Acting is a way of going deeper- to call upon your natural instincts when action occurs.  You can call upon these different parts of yourself to affect the character.  You also prepare yourself by getting out of the way and allowing different personalities to come through.
LSherie: As a mother of two, is there ever a time when you feel overwhelmed – especially when taking on new projects?
VM: My children are at the point where they can take care of each other – 14 and 8.  Their dad is also co-parenting with me and there are times when both of their parents are out of town and that's when you need a village.  You just get it done- like any other working mom. My children love what mommy is does.  They love the red carpets and going to premiers.
LSherie: By-the-way, are you working on any new projects?
VM: My sister Terri J. Vaughn talked to me about Sugar Mommas.  I was on board and her company hired me to do the show on GMC.  Rumor has it, that Sugar Mommas may be returning for a miniseries.  It's a great show and we had a lot of fun with it.
Oh and I'm actually on set for a new original film, Raising Izzie, directed by Roger M. Bobb along with my Soul Food hubby Rockmond Dunbar.  The film is scheduled to air July 21! So excited!
I also have my own thing going.  I produced a one woman show back in August of 2011 based off of my book "Shine."  The show, "Feet on the Ceilin," is a sexual communicating story.  We don't really hear stories about little black girls and young black women discovering womanhood.  It talks about women movement, HIV/AIDS, relationships and what women go trhough.  My goal for the show is to do it as a broadcast of my own special – in the style of the Tracey Ullman show.  Anyone can get their hands on the book or book the show in their city/town by contacting linda@themassappeal.com or 818.518.8175.
I'm on the board for BAD (Black AIDS Institute).  It's the only institute that focuses mainly on HIV/AIDS in the Black community. We have "Greater > AIDS" shirts.  There's so much information, facts, training and assistance that's provided through BAD. Check out Black AIDS Institute at www.blackaids.org.  I'm also the celebrity spokesperson for National Women & Girls HIV Awareness Month- March.
LSherie: Describe your own personal style.
VM: My style is inner beauty shinning on the outside.  I love fashion; however I don't do trends unless it works with my body.  I'm more naturalistic…bohemian. Not really a Chanel woman- for me less is more.  I'm more refine.
LSherie: Describe yourself.
VM: You know…I'm all about giving, living and receiving love!
LSherie: What's your take on healthy eating?
VM: I've been a vegan for about a year and your taste buds don't suffer and your body will thank you for it.  You know there are so many options in the grocery stores and restaurants that you really don't miss out on taste.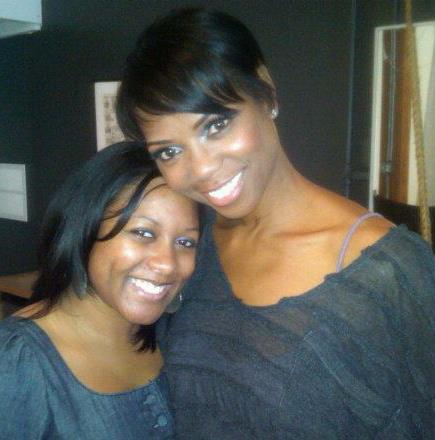 Vanessa Williams currently supports and is a voice for the Greater Than AIDS campaign. 
Stay connected to this kind soul and continue to support her projects!
Facebook | https://www.facebook.com/ActressVanessaWilliams
Twitter | @NessaWilliams
Instagram | @NessaWilliams1