Urban Tale, Love Over Life
By LSherie on June 1, 2017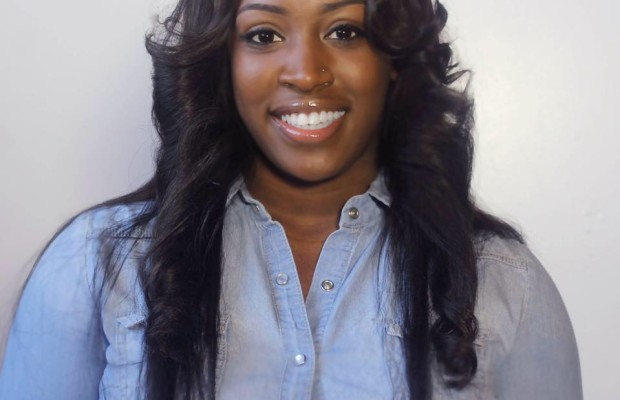 URBAN TALE, LOVE OVER LIFE
Derek Nesbitt, Author
_______________________
Detroit Native and Author Derek Nesbitt has released her first book, Bulletproof: Ride to the Finish Line: Vol 1. Bulletproof: Ride to the Finish Line: Vole 1 is an urban-tale of love over life. Protagonist Erica is living the boss life, and has an amazing relationship with a boss-man & restaurant owner, Deuce. However, things go left when Deuces past life haunts them both. Will she choose life, or continue to ride-or-die for love, in hopes of a fairytale life with her prince charming?
This is the first and not the last book for author, Derek Nesbitt. She enjoys turning real life situations into fictional works of art that are sure to be eye-openers and page turners that keep the readers intrigued. Nesbitt not only looks forward to authoring more books, but also venturing off into other entrepreneurial ventures in the near future. | Midori Star Media Group
 ______________________
Putting out my first book I was like what if it doesn't sell… what if the public doesn't like it. You know, I just had so many doubts about myself and then one day it just hit me. Like no… I'm doing this for me.  Like this is something that I really want to do and that I'm proud of.  Luckily, when I put the book out so many people loved it and just inspired me to keep going to do my second book.

I was never a big reader, but I used to sit around and write stories for my friends. I went to Michigan State for journalism and political science. I went into journalism more so because they did not have radio – I wanted to go into radio. It was just broadcasting and journalism.  My junior year I was on a flight – I hate planes, they make my ears pop, but I'm always on a plane. So I came across this book and read the entire book on my flight to and from Miami.  Since then, I've probably read close to like 100 books.  It was so addictive to me. I fell in love with reading.

Since then, I've probably read like 100 books. I looked at the style of writing and thought… this is something I can relate to because you know, I'm from Detroit, Michigan and a lot of us weren't fortunate enough to see the brighter side. A lot of us come from where every time you turn the corner, you have the local crack-head, or the neighborhood celebrity, he's out here with big chains, nice cars, got the Barbie dolls on his side… you know we come from that so I felt like I could relate to the urban style of writing more. Just seeing what everyone around me goes through, I was like I'm sure I can put together a better story than this.
I know me, and I been saying that I'm going to write a book, but then I scare myself into shame and either stop writing all together or I toss the pen back on my desk. The problem I have and what Derek had, was fear. Plain and simple.  Sometimes we have a passion so strong we can't wait to get it out, but then fear people, of being unsuccessful, or even the fear of negative feedback keeps us, at times, from following through. When Derek's friend, who she said wouldn't pick up a book to save his life, told her she needed to continue writing because apparently it was that good, she knew she had something.  That alone gave her the motivation she needed to birth her first book.
I started writing around January 1.  As I begin writing I said, 'ain't nobody gonna ready this.' That night wrote about three chapters. I started writing around 11:00 PM – I'll never forget it.  I didn't go to sleep until around five the next morning. I let my friend read it and he was like, 'you gotta keep going.' I had no direction.  I started writing my plan, like the plot, my characters…

At the early process of my book, it was a lot of frustration and self-determination at the same time.  I was like, nobody is going to read this book.  I was just doing it just to be doing it. How am I going to school for broadcasting/journalism and political science and trying to write a book? It was just so much doubt.  I would push myself to do it.  I was like, if nobody else is going to believe in me, I have to believe in myself. A lot of my determination came from my environment.  I wasn't the poorest kid on the block, but we didn't have a lot.  I was determined.  Since I graduated from college, it's amazing how I went from not believing in myself to pushing this thing like I've been pushing for nine months.
In a word, Derek was committed to birthing her book all while taking thirteen credits and working two jobs including coaching a dance team. It was a lot of pressure, if you can imagine. At times money would get low and she had to make get tough shield her pride a bit and ask for help. Nevertheless, all she kept thinking was how this… how her dedication to publishing her book would soon "set her family straight in a few years."
The more I practiced with this, the better I'll get.  That's really the mindset I had to play inside my head.  The girls I coach… they love that they have someone they can look up to. They want to see somebody really working towards their goals. I'm not only doing this for me, but I'm doing this for my family… and the kids that I'm coaching.  You know, that's what's pushing me.
Not many authors or aspiring authors can say that they have a family member who owns a publication company. If that's not a blessing from the Heavens, I don't know what is.  It definitely made the process a lot easier, but Derek wasn't playing around.  She made sure there were several editors involved in the process.   She even suggests aspiring authors to stay within their budgets. Derek didn't have much money to publish her book, even though she went through her sister's publication company, she wanted to be certain that she did all she could within her means and once the dough began to roll in, she could shell out a few more coins to make her dreams a reality.
At 22 years old,  Derek finally inked the last sentence in her book, the feedback began rolling in…
So far, I haven't had any bad feedback. Honestly, I looking for bad feedback.  I believe that it's going to help me become  a better writer.  My next book can be ten times better.  But the feedback I am getting everyone loves that it's so relatable. I hear a lot of people say that it's not your typical urban fiction.  People would say that they pictured it while they were reading it.  They would say that they can relate or that they know someone who can relate to the book. Everyone loves Erica and Duke! It's like the perfect love story. Eric doesn't settle.  Erica knows that she's in love with Duke, she'll do anything for him, but she also knows she deserves better. I had to put myself in each character's shoes.

I want women to know it's okay to be a strong woman and it's okay to have your weak points, but it's not okay to be a weak woman. I want my readers to know that times have changed… there's nothing wrong with you going out and getting your own money and being a strong woman.  Never make a man feel like we don't need them, because just as much as we need them, they need us. I want the men to understand that just because of the line of work you choose, it doesn't mean you have to settle.  Men… stop doing these good sisters wrong.
Derek is currently writing the sequel to Bulletproof, Ride to the Finish Line: Vol 1. In the meantime, she's engaging heavily with her readers to get more ideas to make the book even better. Her first book has set a high bar so now the pressure is on.
I'll soon have my own copy and can't wait to read it! You can read along with me by purchasing your copy through Amazon and Kindle.
Much respect to those who walk… live… and breathe their purpose!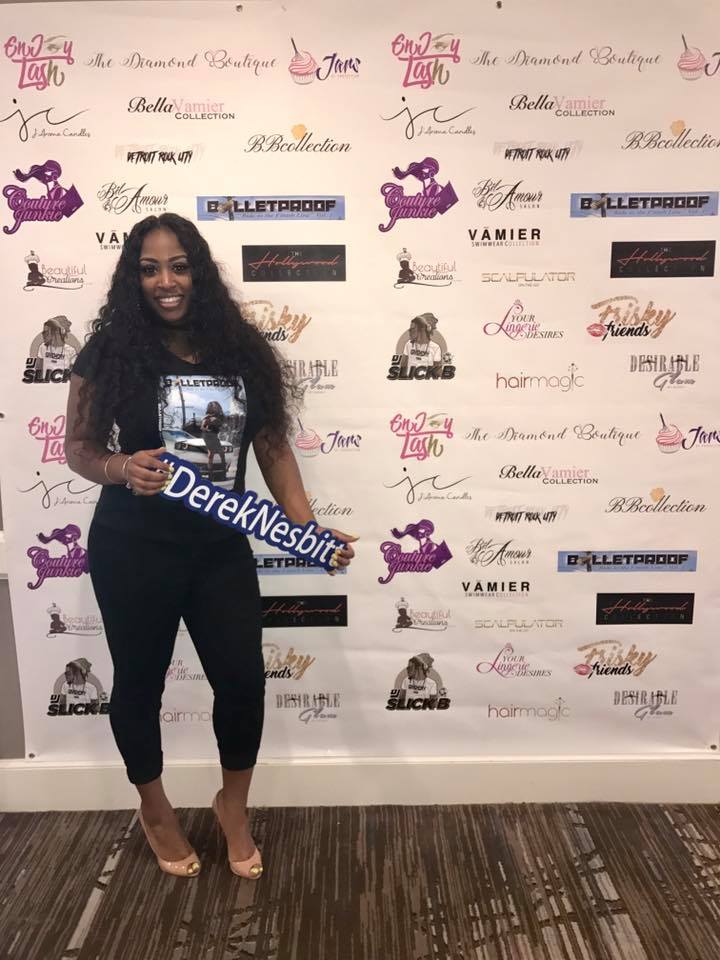 You may also like...
Copyright © 2016 The LSherie Alert, LLC