Tresure P: Never Backing Down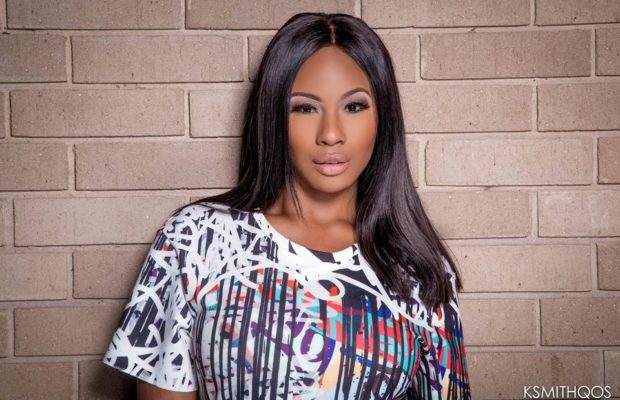 Realty TV Star Declares No Regrets When It Comes to Building Her Brand
Love and Hip Hop Atlanta star, Tresure P is a rising star on the Atlanta franchise and has big dreams of becoming a talk show host. Tresure P has a background in modeling, writing and a degree in Mass Communications from The University of Houston. Although the Love and Hip Hop affiliation puts her in a box, she is determined to be more than a reality TV star. | Coleman Entertainment Group
For years now, reality television has cast a sore reputation on cast members, their personal lives as well as their careers. Many stars talk about the elevation of fame while starring on these high-rating shows and using them to build their careers and even jumpstart a business or two.
At 24 years old, Tresure P sees her opportunity on Love and Hip Hop Atlanta as a great start to fueling her aspirations. The Houston, Texas native isn't here for the antics and lives a life of no regrets. She received a full academic scholarship to The University of Houston after graduating from the National Honor Society at her high school.  Now she's taking in every opportunity to boost her brand… her name and credibility.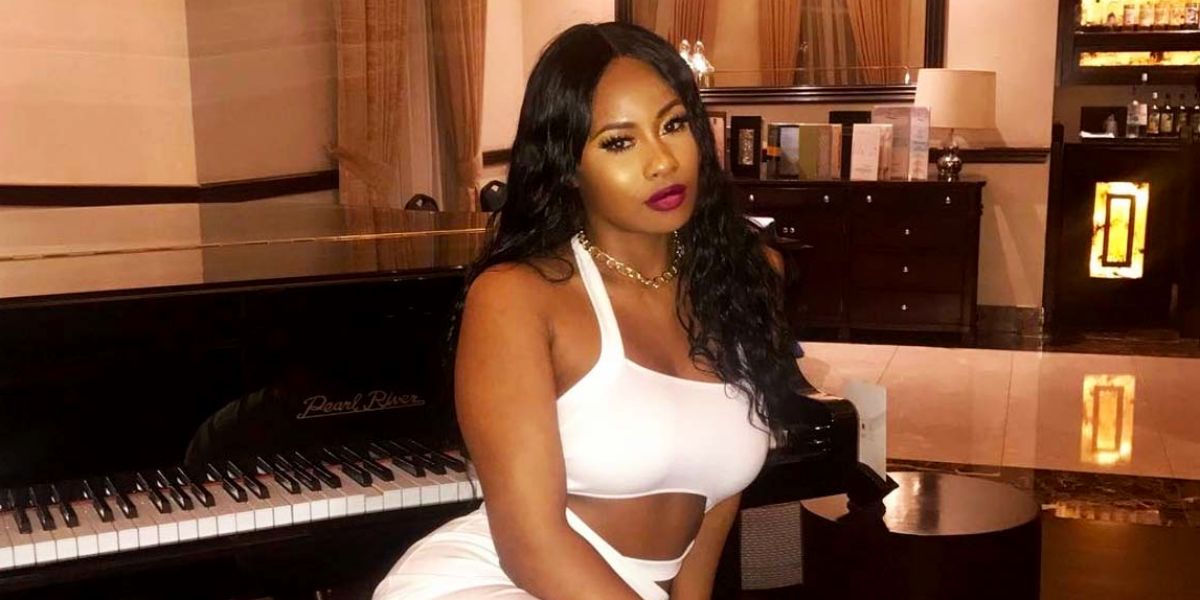 Well I actually am trying more acting.  If acting was presented to me at the time I started modeling, I would have definitely started acting. It's like a very small market for actors and actresses, especially African Americans.  It's hard for African Americans to get in. I knew that in Houston it was something else.  I started modeling and trying to build my brand and that's something I'm doing now.  I'm just trying to build my brand or whatever comes to me. I'm just trying to be an asset. I would love pursue more acting, but I do feel like the more you build a name for yourself, jobs come to you… interviews come to you.  My ultimate goal is not to be an actress though.  I want to be a talk show host. Definitely like a Wendy Williams or, you know, the Tyra Banks Show and that's really my ultimate goal.  At the same time I'm not putting myself in a box.  I just want to get my brand… my name out there and see what happens.
With a background in Mass Communications and already being cast on a popular reality show, the talk show host gig could be right around the corner. I'm more of an Oprah type, but Tresure has her reasons for admiring Wendy Williams…
Yeah, I love Wendy Williams because she sticks to being herself. She's not trying to be Oprah.  She's not trying to be Ricki Lake. She takes criticism very well and doesn't let it like stop her from doing things. She's like somewhat a role model to me, because there's a lot of critics, I like her style.
If you've been tuned into Love and Hip Hop Atlanta lately or even social media, you may have seen or heard negative talk about Tresure P. Her image may not be everyone's cup of tea, nevertheless, she's taking the criticism with ease and simply living her life.
I really don't know the image I have now, because I really don't go on the blogs.  I have a small group of people and all I know is, I'm known for my image to be great. So I don't really know, because I mean… really what's an image? Because everybody in the industry has had… I mean look at Chris Brown. We can say, "Oh he's a woman beater," but is he really?  Look at Michael Jackson… crazy… strange… all the stuff they called him. So when it comes to reputation… I really don't focus on that. Everybody I know, know what I'm going to do.

What a lot of people don't know is that I've been in magazines since I was 18 years old. I've always been pushing my brand. All that ground work, it put a stamp behind me… it put a stamp of approval and led me to be verified on Instagram. People knew who I was on the streets. It made people believe in what I was trying to do more.
So now that Tresure has become a star on Love and Hip Hop Atlanta, she's launched a YouTube show, Talks With Tresure and has plans to revamping it in the near future. Coming from Houston and making it on a huge reality show, she believes people may be a little intimidated to what she may accomplish next.
I'm going to continue to do Talks With Tresure.  I'm in the midst of shooting in Houston now… like 5 episodes and I'm also starting my wig line called, The Tresure Box Collection. I wear a lot of wigs.  People focus on my wigs so I'm going to have a wig line. I wear black, red, blond.  Wigs look good, but they actually help maintain your healthy hair.  If I can really push that too, I really feel like I'll be a force to be reckoned with in the cosmetic industry as well as entertainment.
Call it whatever you want, but a great entrepreneur takes something the love and what interests others and turn it into a business.
This is something that I'm passionate about.  I've been wearing weave most of my life so I know everything about hair.  To me it's not only a business I'm starting for the haters… it's something I'm very interested in.
Now that Tresure has built her name and working on probing other industries with all these irons in the fire, her message to her fans and foes alike is…
I'm a small town girl, but I feel like I have bigger dreams. No matter how big I get or the things I accomplish, I'm still relatable.  I feel like being relatable to people… like Wendy Williams is relatable to me. She motivates me.  She has told her story… her bad and her good.  I want to be someone who is always keeping it real and always putting it out there, no matter how people are going to perceive me, because I feel like that's what's going to make me love.  I'm not like everybody else.  I don't do no faking. I put it all out there. I want you to love me for me… unconditionally.
Although numbers skyrocket as eyes are glued to their smart phones or flat screens to tune into the latest episode of drama, there's always backlash on how women… in particular, Black women are being portrayed on reality TV. When talking with Tresure P, she explains why so many are contradicting their rants on social media, but watching every single episode.
TV is not made for that, because it has to be real.  Nobody want see no Black woman that went to school and that's a great successful woman.  That's not… nobody wants to watch that.  People want to watch the fighting and stuff like that so if Black women have to dumb themselves down to get a dollar I wouldn't be the first and I'm damn sure not going to be the last.  They trying to make a mockery, you can make a mockery of them.

I understand young girls are watching me, but I watched a lot of stuff growing up.  I watched Flava Flav… Charmed School. I feel like as a young girl… they know what's going on. I'm just hoping young girls don't try to follow me they just be motivated by my ambition. You don't have to do the literal things I did, I do want them to understand that we do have downfalls and none of us are perfect. When I was younger, everything felt so perfect. I felt bad when I got to high school… wanting to try something for the first time.  I felt like smoking weed was like doing heroin. But I feel like it's better girls know life ain't perfect. I don't feel bad about letting people know the real. I went to college. I did the best I could and I'm definitely not the worst role model they could have.

I don't really listen to feedback on what people say I can't do.  Being a stripper that graduated college is taboo until I did it. I didn't come from rags, but I didn't come from money.  They [family] didn't go to college so they weren't going to send me to Miami for spring break so I made a way for myself.

Some people don't have the dedication or the will.

We are already starting on the next season of Love and Hip Hop. This is probably going to be me for the next 3 to 4 years of my life. I'm not too worried about it… as much as people feel that Love and Hip Hop is negative, to me, what I have to learn in everyday life, I'm going to keep doing Love and Hip Hop until it helps me manifest to I don't need it anymore.  I love it.

I've learned that I need to keep doing what I'm doing, focus and minding my business, people ain't going to ever be for you until you are for yourself. I need to doing what I'm doing and standing out.
No matter what your thoughts are about Tresure P, she's stern in her belief in making her dreams come true and letting no one stand in her way.