Thick And Proud Sisters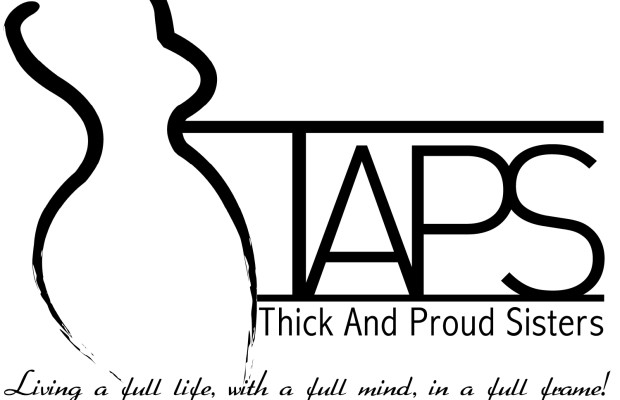 THICK AND PROUD SISTERS
Thick And Proud Sisters (TAPS) is a medium serving to support and empower women who have been neglected by society because of their full framed bodies. It is committed to reclaiming and restoring self-worth and awareness in women who have been abused, mentally, physically and emotionally which has resulted in an inability to love themselves and others. Its members are joined by a common theme – a love for sisterhood and unity — promote a powerful voice among women who will nurture and foster the future of our city, our state, and our nation.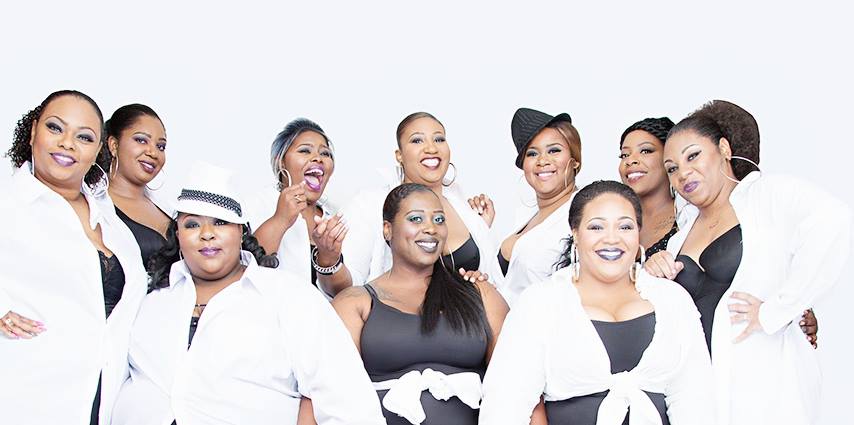 ______________________________________________
TAPS UPCOMING EVENTS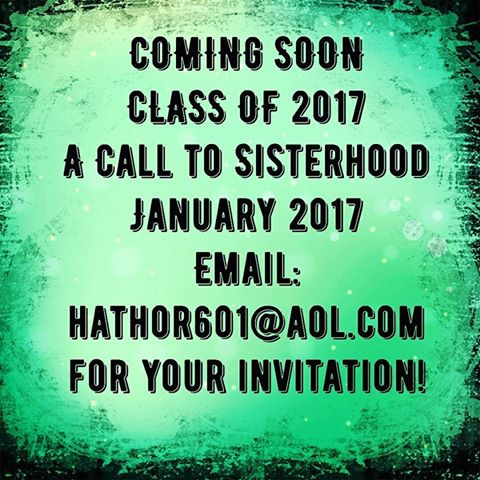 __________________________________
THE QUEEN | TAPS FOUNDER & PRINCIPAL
If there has ever been a woman more determined to find her purpose than Funmi "Queen" Franklin, then I haven't met her yet. Queen, as she is affectionately called, has been an intricate puzzle piece to the uplifting and motivation of others for years in her community. This woman has seen and been through some really rough times in her life, but prevailed through it all. She is truly an inspiration and today she embarks on a fresh new chapter by launching her own company, TAPS (Thick and Proud Sisters) opening up doors for beautiful curvaceous women such as herself. As a mother, dedicated wife and awesome friend, Funmi "Queen" Franklin has finally found her purpose and now walking proudly in her destiny… – LSherie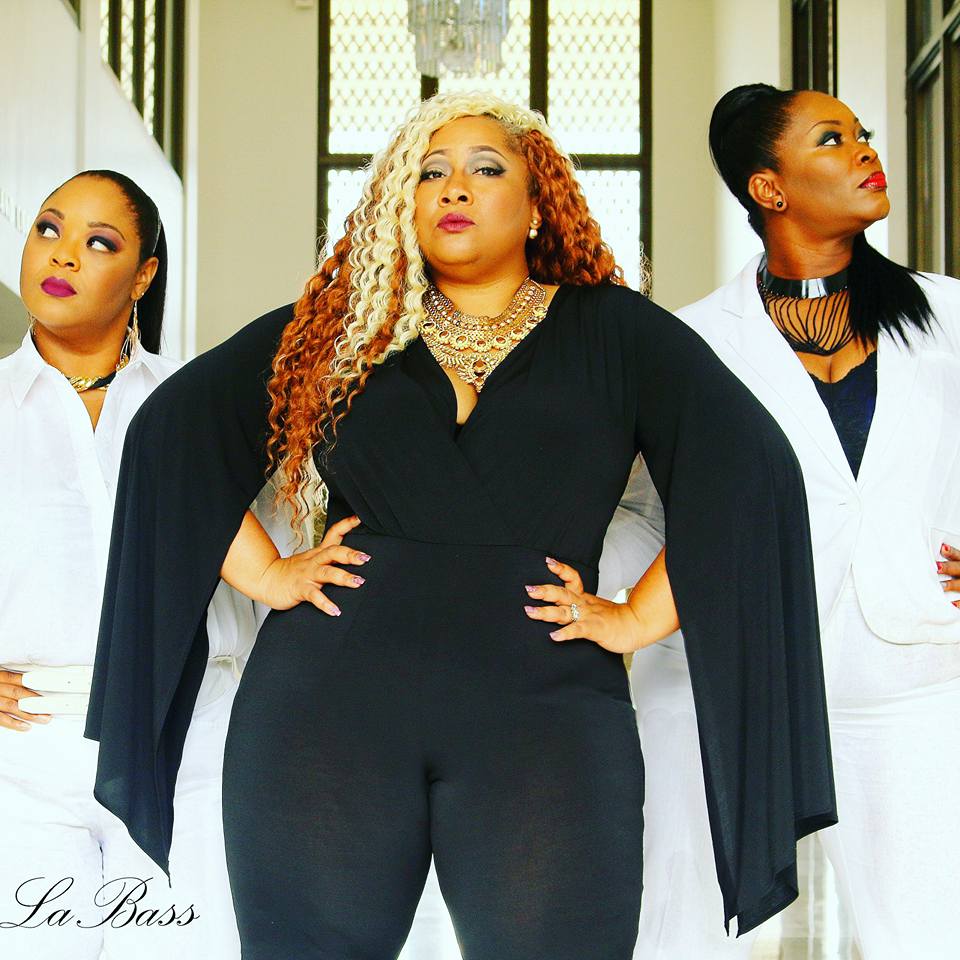 QUEEN'S INTERVIEW WITH LSHERIE
LSHERIE: You have many titles of which include CEO, founder, mother, and wife. Where did "Queen" come from and how did you receive the name?
Queen: Actually, the tag came from a friend of mine whom I had reading some of my poetry once.  The poem was called "I AM".  Once he read it, he deemed me Queen and it just stuck.  I believed it.
LSHERIE: Rightfully so, you have strong beliefs concerning the rights of women. Besides the obvious, why are you so passionate about the rights of women and what are you currently doing as an advocate for positive awareness for such rights?
Queen: I do have strong beliefs about women rights and the older I get, the more I live, the more I find to be concerned about.  I have a heavy connection to women who came before me and because of their strength, I feel compelled to leave a lasting impression on those who will come after me.  I've developed a company called Hathor, Incorporated as a subsidiary company to OurGlass Media Group.  So now I have a vessel thru which I provide the assistance we need in the community to encourage women to become educated about their rights and their voices.
LSHERIE: Another topic seems to be a passion of yours- diversity- what drives you to push this topic in your community?
Queen: Well, I grew up in a household where I didn't really learn much about how the importance of diversity.  I was taught self pride and black pride.  It wasn't until I became a young woman that I even had my first real white friend.  Before that, my life was completely separate from the "white world".  After joining the Jackson Progressives and meeting people with many different backgrounds and ethnicities, I started realizing that I had it all wrong.  I believed that in order to show love to my race, I had to not show love to other races.  Thank God for revelation.  Because through his wisdom, I learned that love is love and that's what's required of us.  LOVE.
LSHERIE: You're also a phenomenal poet, what triggers your inspiration for your work?
Queen: Well thank you.  My work is triggered by pain mostly, but also the desire to grow.
LSHERIE: Speaking of your poetry, you already released 2 volumes of "The Mind's Eye," when will the public be able to dine on the 3rd volume and what should we expect to get from it?
Queen: I'm working on getting the third volume out next year.  This time I think I might explore exotic poetry.  I think that'll be fun and invigorating.
LSHERIE: Is it safe to say that you have not always had the courage to say or even pen the words that you so eloquently do within your literary work?
Queen: Absolutely.  I still battle with that, but I know that it needs to be said and I figure I'll deal with any back lash as it surfaces.  Silence isn't an option.
LSHERIE: Now that you've "come into your own," what was the inspiration behind Thick and Proud Sisters (TAPS) and what are your goals for it?
Queen: There are plenty of women out there who don't get to focus on what they need in life.  We are too busy raising children, bringing home the bacon, cooking it and then doing it all over again tomorrow.  We don't take time to satisfy our needs.  We don't take time to realize that we don't feel special, beautiful, and sexy.  We don't stop to look at who we are and love ourselves just for that.  TAPS stands to change that.  Wherever you are, whatever your size, height, idea of beauty, you can love yourself and when you do, others will too.  The model showcase is only a phase of what TAPS is designed to accomplish.  There's more to come.
LSHERIE: Is modeling something you've always desired?
Queen: I dabbled in modeling for a little while.  But, no, I never really wanted to do it.
LSHERIE: Being that TAPS is fresh in your community, how is it being received?
Queen: We're getting a great response from the community.  Great feedback and people are really excited.  I hear, "It's about time" very often.  People from all over the state and even a few outside the state have shown great enthusiasm for this.
LSHERIE: Is there a message behind the beauty of TAPS?
Queen: Yes. The message is that we've had enough of society defining what beauty is or what it should mean to us.  We've participated in the notion that beauty belongs to tall, long-haired, women who weigh 98 pounds. In that, we've contributed to our daughters believing they are not beautiful unless the look like what they see on magazine covers.  We want to set the example that loving who we are and what we look like IS beautiful.  Beauty isn't what society tells us beauty is; beauty is what we tell society it is.  TAPS isn't participating in that cancerous mind frame any longer!  We believe that while we need to take care of ourselves and live healthy, we also have to learn to love who we are inside out; not outside in.
LSHERIE: Talk about Funmi and how you've evolved into the woman you are today?
Queen: I have had a tumultuous life thus far.  I think it started when my father passed when I was 13.  I've been trying to find some peace every since then.  So I've made a ton of mistakes.  I've been hurt.  I've lacked self-esteem.  But I give glory to my Creator and thanks to my ancestors.  I believe I've gone through to make it easier for someone else.  So today, I cherish each day and I look for ways to make each day count.  I've actually come to accept who I am, good and bad, and love myself any way.
LSHERIE: What encouragement do you want to share with young women who may share your experiences?
Queen: HOLD ON!  The road gets rough, I know.  The tears come, I understand.  The clouds darken your view and you can't see through, I know.  But, it's okay.  No matter what you've done; who you've done it to; why you did it – you are exactly where you are suppose to be right now.  Tap into your power to love yourself.  You define your own worth, your own beauty.  Being born a woman is a gift from the Creator and we should live each day thanking Him for giving us lady parts.
__________________________________
 CONNECT WITH TAPS
Email | hathor601@aol.com
Twitter/Instagram | @TAPS601
Facebook | ThickAndProudSisters
 ________________________________