The Imperfect Perfection
By LSherie on June 26, 2013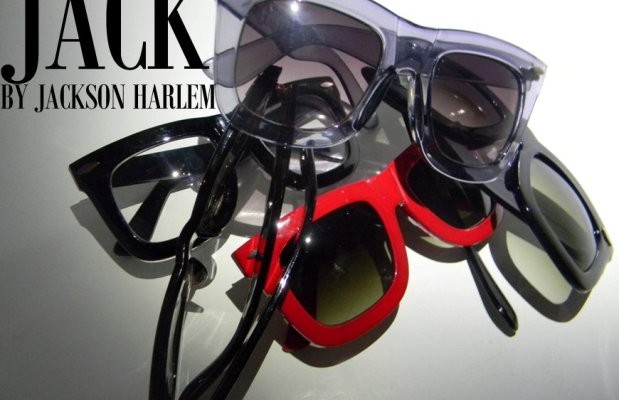 Behind every success there's a story.  Some stories are fairy tales while others are emergent like that of the famous phoenix rising from the ashes of its past.  But this isn't a story.  This is the reality of Jackson Harlem.  As he tenderly digs within himself pulling out his innermost private thoughts and sharing it with the world, his thoughts are penned in collections of his writings, designed in his frames and carefully crafted into his work creating the imperfect blend of sexual abuse and artistic excellence. Intertwining those two opposites is fantastically melodic… – L. Sherie
LSHERIE:  Which of your many talents would you say is your first love?
JHAR:  I'm not the best singer, but verse is my first love. Naturally, I began singing it first. Songwriting, designing, and writing poetry came a bit later around age 9.
LSHERIE:  Poetry seems to play a huge role in your development within the arts.  Other than your current collections, are there any other writings in the works?
JHAR:  I'm writing the second installment of The Harlem Manifesto: EAT & PREY and fleshing out two other novels. They involve the future of my generation as a more connected and open society and the unique problems which threaten such connectedness and openness.
LSHERIE:  Publishing your first poem, "Mask" at age 13 to publishing your first collection of poems, "My Southern Fried Affair," in 2006- is there a consistency or growth in your poetic style?
JHAR:  There's definitely a growth in my poetic style. I'm able to speak and write outside of the original framework I started in. The consistency is that I explore many of the same themes: Romance, sex, church, religion, race and exploitation. That has been very much the DNA of my life.
LSHERIE:  With the tour of "My Southern Fried Affair," where did you visit and how was the experience being on tour?  What was the outcome of that tour?
JHAR:  The My Southern-Fried Affair Tour was brief. I toured around Mississippi and Texas, visiting different nightclubs, poetry spots, and various colleges and universities. The experience was humbling, but very exciting. I was often the youngest person in the club or room, but my work was very often sexual or spoke from an elder's perspective.
The result of the tour was developing a fan base, being invited to host poetry shows at nightclubs and universities, and really learning and defining who I was as a performance artist. Onstage, I discovered a lot of my insecurities and how I wanted to handle them in public.
I also realized that I had become a business. The only thing left to do was learn how to manage myself as a business.
LSHERIE:  Your latest poetry collection, "Black Boy Juice," published in 2008 – you call it your "spiritual death."  What exactly do you mean and what was the purpose of this collection?
JHAR:  I talk about in EAT & PREY my recruitment into H.A.R.T., an artist development and promotional organization within the entertainment industry. The trauma I experienced with them was completely spiritually destructive. It killed who I was. And I believe that was part of the purpose of the trauma. But looking back, I view it as a part of my destiny. I believe God allowed me to be destroyed so I could be fully reborn into who I am destined to become.
Releasing Black Boy Juice was to tell the story of other black men around me, some of whom couldn't articulate or reveal their story, like my uncles who had passed. As My Southern-Fried Affair was more of a poetic diary, Black Boy Juice was more of a performance and a call to address taboo issues in black America like porn, domestic abuse, lesbians, church scandals, and interracial relationships.
LSHERIE:  Some of the writings in your collection, "Black Boy Juice," are more defined with such conversations in regards to sexual abuse. Are any of these writings a mirror of you and your past experiences?
JHAR:  Yes. Sexual abuse has been a reoccurring theme in my life and naturally bleeds through much of my work, even if it is indirect. I wanted to explore the link between sexual abuse and artistic excellence. Historically speaking, there seems to be a very strong connection.
LSHERIE:  What is the feeling you get when you pen your thoughts?  Does the feeling differ from that of singing and fashion design?
JHAR:  Penning my thoughts is a sexual experience. An event happens and in my spirit, something artistic is conceived. I call it being pregnant with poetry. I labor with that response in my spirit until it's birthed. Thankfully, they're always easy births. That entire process is completely sexual for me. Even if I'm not writing about sex.
Singing and designing is sex as well. Not in the cheap and superfluous way people think of sex. But in the necessary, purely carnal form. Some people get off from hook-up at clubs. I find that same pleasure onstage.
LSHERIE:  Speaking of designing.  I am quite familiar and intrigued with your self-branded fashion eyewear.  DOPE- by the way! Where did you get the idea to design eyewear and how did you come up with your unique concept?
JHAR:  After the incident in 2008, I was a senior in college struggling to regain a balance between school, sanity, and trying to maintain a career. At that point, all I really wanted to do was hide. So as a way of coping, I created the JACK Icons as a way of hiding my pain in public.
I reached out to a contact of mine who made eyewear in Beverly Hills. I sent him my designs of an enlarged silhouette of these wayfarers I had that I'd left in the sun too long. I named the JACK Icons after a private industry event I attended. Each version of the eyewear takes its name from some tragedy my friends and I experienced that night at the event. Poison, Pain, Suicide, Blackout. I knew that if people couldn't see my eyes, I could mask my pain and keep on working. Like wearing a resin burqa; JACK Icons are a form of protection.
LSHERIE:  JHAR is definitely becoming a household name.  What is your strategy?  How are you able to tap into other markets outside of Mississippi?
JHAR:  Social networking and interviews allows me to connect nationally and internationally. My strategy is to streamline my message and focus on what and who is most important. When people discover my work, they understand that I'm not a fashion designer and that JACK By Jackson Harlem is not a fashion brand. I believe, to my clientele that is refreshing. I don't know anything about fashion.
LSHERIE:  When people lay eyes on your delicious eyewear, what do you want them to think?  What reaction are you hoping to receive?
JHAR:  I always want people to gasp. JACK Icons are a part of a bigger story I'm telling. So for those who are following the story, I want them to understand their subversive quality. And being that there is no separation between my artistic work and my faith in the divine, JACK Icons are more elements of my belief system than mere products.
LSHERIE:  Besides the Mississippi R&B Duo- Recognition, are there other artists who have had the pleasure of wearing your product?
JHAR:  Some artists who wear JACK Icons are Gayle King's stylist Andre Austin, Big K.R.I.T, Kamikaze, stylists Rudy Reed and LaureNicole, and now Flo Rida's new artist, Stayc Reign from the song "Wild Ones" has been wearing several pair since New York Fashion Week.
LSHERIE:  Is there a possibility we will see JHAR in stores soon?
JHAR:  Absolutely. A few established designers leveraged their tenure to have me ousted from this Manhattan boutique my JACK Shark Polo Knits were first featured in, but I'm receiving offers to have them featured in other stores and boutiques next spring.
The JACK Icon Eyewear is currently available in-store at S.A. Boutique in Atlanta.
LSHERIE:  Tell me a about your latest creation JACK by Jackson Harlem and how this idea became reality.
JHAR:  ACK By Jackson Harlem was born out of the 2008 tragedy, just as EAT & PREY was. My JACK by Jackson Harlem debut menswear collection is the visual narrative illustrating my transformation from raw, art-obsessed naiveté to shrewd triumph. The glamour, the agony, the drugs, the sex, and the blood- everything is present in the collection. I sketched and sewed it by hand, but it's never been shown.
LSHERIE:  What's behind the success and marketing of your products?
JHAR:  I have a lot to learn in business and commerce, but what I want to always maintain is the conversation I have between my work and my audience. I don't view what I do as marketing or what I create as products. What I do in poetry, music, and menswear is all a per formative conversation. I'm showing people what they didn't get to see in person, but may be interested in. That is where my success is: In that authentic story.
LSHERIE:  Now, you are rereleasing your 2010 controversial book, "The Harlem Manifesto: EAT & PREY- what exactly is this book about?
JHAR:  The Harlem Manifesto: EAT & PREY is a performance manifesto that chronicles my journey from a struggling college student to a national touring artist recruited into the entertainment industry under H.A.R.T.'s control. It's an insider's story of what many stars endure to become superstars and just how they pay for the deadly price of fame.
LSHERIE:  What triggered the rerelease of this book?
JHAR:  There is so much misinformation on the internet, I felt no one would listen to a black, no-name designer from Mississippi. But after MJ died 2009, his mandate to me of "you must tell your story no matter what" took precedence over everything else. Now that my big brother is gone, I know what I have to do.
Also, many of the artists I met at the Icons Gala, famous and not, are putting in their music videos and lyrics the same events we went through during what I guess was the initiation. The conspiracy-theory bull is a distraction. The artists are telling fans what happened.
LSHERIE:  What are your goals for your company and what are you doing to achieve them?
JHAR:  My goal is to maintain and advance the performative conversation I have with my audience, whether it's the few thousand I have now or millions. There are many dead bodies and hidden things that have been swept underneath America's carpet. It is my destiny to drag them out.
My work is how I achieve this.
LSHERIE:  Speaking to your younger self, what advice would you give and what would you change, if anything?
JHAR:  Dear younger self: Guard your heart.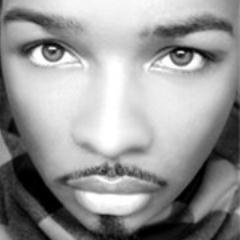 "LSHERIEalert's brand is so integral to providing young artists a sound voice through a clear and professional lens. In a world drowned by gossip and hype, LSHERIEalert's brand is a reminder that there are still distinguished businessmen and women in the world who are willing to ask the hard questions." – Jackson Harlem
CONTACT
Facebook |  Jackson Harlem
Twitter | @JacksonHarlem
Web | www.JacksonHarlem.com

Copyright © 2016 The LSherie Alert, LLC