The Brand. The Voice. Elliot Carlyle.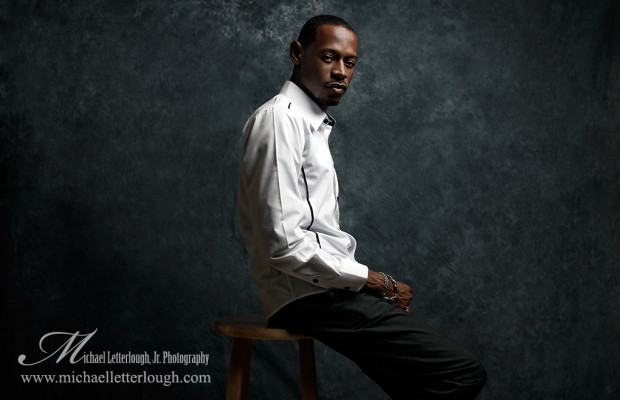 The Brand.  The Voice.  Elliot Carlyle.
Believe it or not, I met Elliot Carlyle on Twitter.  He was sharing my quote, "You don't have to be famous to be relevant.  Do something positive!" Immediately we clicked.  After many tweets and emails, our professional relationship grew.  I learned more about him and his growing business…his brand. Public Relations was not always on his radar, yet somehow he found his way to his purpose through his passion.
I always knew I would do something in entertainment.  I grew up in church, became the music director over the adult choir at age eight. I was in talent shows in high school, a member of NAACP AXCO and competed in and won vocal contemporary.  I was always known for music.  I love music and it's still a passion of mine, just not my main focus even though I still play the piano.
Elliot was also a music major at Northwest Florida University when he got his first taste of fund raising for a "pro-fashionable" event.  That's when he realized he was interested in fashion.  Incredibility he linked up with Mary Kay mogul, Gloria Mayfield Banks and accepted a job as her office assistant.  The position, no doubt, opened many doors for him included exposing him to high profile people who would become clients. And then something sparked…in October of 2013 Elliot released his brand to the world with a new website.
I decided to turn my talents into a business and became interested in PR.  I had to learn how to plan and promote by studying and working with others in the field.  And I did it all through social media.  One thing I learned was I can sit and wait for it or go out and make it happen.  The responses from industry colleagues were very overwhelming- it inspired them.
He definitely made it happen.  Elliot has become a successful brand building and PR management.  Under his magnificent umbrella he manages, Gloria Mayfield Banks, Shane & Shawn Ward and countless others who are constantly making ridiculously positive impacts on the world.  It's his genuine love for people that has escalated his success.
The heart of everything I do is people.  I love people.  I love being around creative people and learning people's stories.  Your story is what make you…you.  I think of myself as a storyteller and a builder of people. Without people, brands cease to exist.  You have to understand how valuable it is for people to give you their visions and trust you to help it come to pass. 
I've said many times that social media can be used for good and evil, right and wrong, entertainment and business. Elliot understanding the unlimited accessibility of using social media to not only further his brand, but the brands of his clients is a no brainer.
Social media has helped.  I have connected with people and believe in what they're doing.  I have days I want to quit and give up, but at the end of the day, this is my purpose.  We do things to catch attention, but it doesn't mean that people have to pay attention.  I'm very experimental with my brand.  I'm constantly being creative.  Like everything on my social media is pretty much black and white.  It's clean, fresh and elegant signifying a luxury brand synonymous with status – that's what the Elliot Carlyle brand is all about.
But don't think for a second it's all roses.  I know first had how difficult it can be to not only help build someone else's brand, but to build your own and remain consistent showing no signs of frustration, break down or even fear.  It's hard work and unlimited about of dedication, but when it's your passion, you can't help but work through the pain.
One of the biggest challenges is consistency.  Not working in corporate America, working for yourself and other people in an ever-changing industry, it's hard to stay consistent. Mastering the mindset of an entrepreneur while keeping up with new media changes- what were effective 2 to even 3 years ago may not be as effective today. It's all about making changes according to the industry as a young entrepreneur.  I'm actively working at it, showing up every day and the rewards that follow are noticeable.
While fighting tooth and nail to build your brand and work towards achieving all of your personal and professional goals, one question always comes to mind.  How will people see me…see my vision…realize my purpose?  Elliot's response is simply the reminders that he receives daily that he's making the right moves.
I see myself into more teaching and branding.  I critique myself a lot to be more of a voice, more appearances, mentoring and even working with other publicists in the business.  It's always important to give back.  I have an obligation to give wisdom to people…becoming more of a voice.
His voice is certainly being heard.  Elliot tipped me about a possible opportunity to be on a television show, but shied away from dishing the details just yet.  So stay tuned for that! So much is happening in his life and he feels as though it's all happening organically.  The relationships with his clients are everlasting as they all have pretty much become more like a family.
I thank God for sending people of quality to my life.  My advice to others wanting to follow my footsteps or be in this industry is research and study.  It's glamorous, but it takes a lot of work… this industry can be very ugly.  Reach out to people, know the building blocks, get the standard information and apply the knowledge and skill to make every opportunity last. 
My brand is a personal brand.  It's my attitude and personality.  I am what set my brand apart.
And like I will always say, you are your brand.  Live it.  Work it. Be it. Voice it!  – LSherie
__________________________
CONNECT WITH ELLIOT
Branding | Creative Direction| Marketing | Events | Public Relations
Facebook | https://www.facebook.com/ElliotCarlylePR?fref=ts
Twitter & Instagram | @ElliotCarlyle
Web | www.ElliotCarlyle.net
__________________________