Taming The Mean Green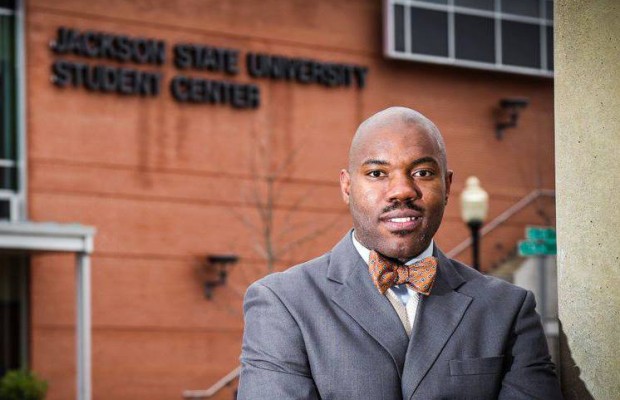 ANDRELL D. HARRIS
Taming The Mean Green
Straight from his experience, Andrell D. Harris shares his success in taming the mean green…we all know is money.  As president of the Student Government Association during the 2007-08 academic year, Harris successfully worked with the university's administration to benefit students. He made those accomplishments while also enlisted in the Mississippi Army National Guard as a private first class (E-3). After earning a degree in finance in 2008, Harris was commissioned as a military intelligence officer in the United States Army Reserve.
After college, Harris interned with the prestigious Morgan Stanley in New York City and went on to spend two years as a financial analyst at Northrop Grumman.
The military called and in January 2010, Harris was deployed to Baghdad in support of Operation Iraqi Freedom. After serving there for nine months, Harris returned to Baghdad as an intelligence analyst for a private contractor. By January 2011, Harris was in Afghanistan supporting Operation Enduring Freedom. After three years of working abroad, Harris returned to the United States in July 2013.
Now sharing his love for people by helping them whip their financial statuses into shape, he freely gives advice on investments, stock, financial wealth and more.  Meet the man for yourself and check him out every Monday on  www.TheLSherieAlert.com as she gives advice on taming the mean green – Money Mondays…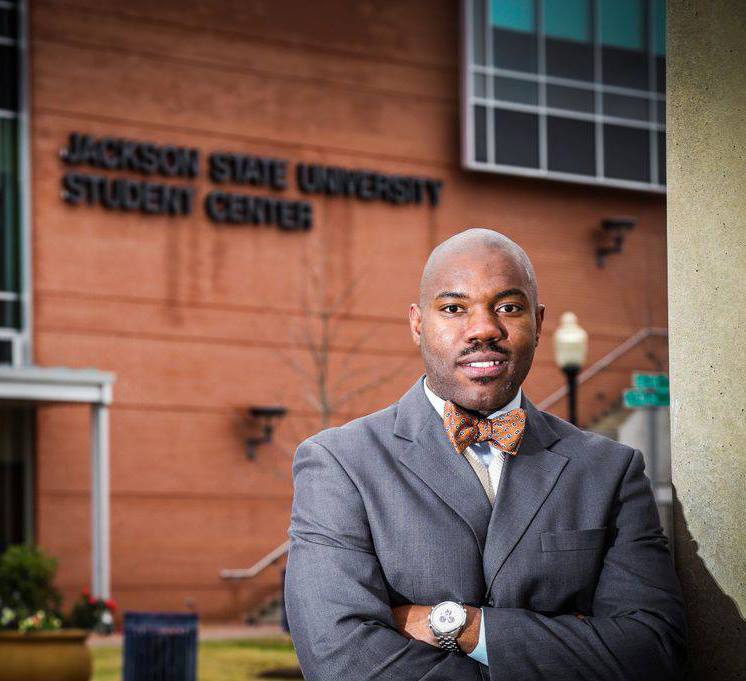 I graduated from Jackson State University with loans and student loan debt.  I was just beginning to invest in the stock market during my Sophomore year.  While at JSU I realized that I wanted to graduate and make a lasting impact.  I wanted to start a legacy for my family and for everyone who believed in while I was JSU.  When I got serious about saving money, I changed my life and paid off all my debt 4 years after leaving JSU.
To create financial freedom in my life I worked very hard after graduating college.  My first two years after college I worked three jobs.  I literally had a job that I worked with the sole purpose of allocating all of that money towards my student loans.  I simplified my lifestyle to live off of money that I made off my part time job at Best Buy.  My full time job and my other part time job was strictly to pay off my debt.  I will honestly say that the first two years after school was the hardest time of my life…  But you know the saying, work like no one else today so you can live like no one else tomorrow..  I am very happy that I did that, it set me up for major success early on.
My definition of financial freedom is being debt free.  You should be able to travel when you want, take time off when you want, and donate to causes that you are passionate about when you want.  I expect my followers to reach financial freedom and the only month to month debt they should have is a mortgage.  If you are charging a credit card you should have the money in the bank when you charge it.
The things I wanted when I was broke, I don't want them anymore.  I remember being in debt and wanting all these nice things so bad..  When I actually got the money to buy all those nice things, I didn't want them anymore.  I think people always want what they can't have/afford…its human nature.  You have to fight that side of you that wants to spend, spend, spend.  I still want a new car, but I am currently saving each month for it.  I am set to pay cash for that car in 2017.  After closing some large deals I have had the chance to pay cash for the car I want, but I look at it as delayed gratification and it will be even better to have the car after I have saved hard for it.  Saving and Investing takes discipline.
I want to share my knowledge because I am passionate about people getting out of debt and taking control of their financial future.  It is imperative that you Save, Invest, and think about Retirement early on.  I want to be the reminder to the people who wouldn't normally think about these things, and a coach for the individuals who don't know how to accomplish their financial goals.
I have been pretty active with JSU, giving back and making sure that students have more access to money for their education.  I have also donated to the Cancer Society, Autism, and organizations that fight Lupus.  In my opinion my Facebook page has been the place I have done the most damage with motivating others and helping them shred debt and save aggressively.  My movement on Facebook is something that I am very excited about.  The movement is just beginning!
____________________________
WORD ON THE STREET
Andrell D. Harris is a successful financial planner, living in the big city, but still mindful of his Jackson home. A JSU superstar, Andrell has started a Money Monday series. All are welcome. Click the graphic for details. Way to go Andrell. Unknown the Jackson State Tigers are proud.
 – Jeff Good
Follow Andrell D. Harris for financial tips that will get you where you need to be. Real world. Real talk. Don't miss out. – Yolanda Owens
Jackson, come and Get your financial literacy game up with this young man that has been making waves with his investment strategies and philanthropy…. – CJ Lawrence, Esq.
In today's economy, it's important that we learn how to not only save money, but also how to invest and make money! I don't trust too many people when it comes to the little money that I have for now, but there is one person I do and that's my former classmate and college roommate Andrell Harris. Andrell has been a successful business owner since he was a teenager and has since become an even greater business man. Following him and getting sound advice in regards to things such as investing, saving, purchasing, etc would be a VERY wise move for you and your family! – Jay Jeraude
CONNECT
LIKE The LSherie Alert | https://www.facebook.com/TheLSherieAlert
Twitter/IG | @TheLSherie
Submit All Questions | InvestOurDollars@gmail.com