Suvivor: Living for Today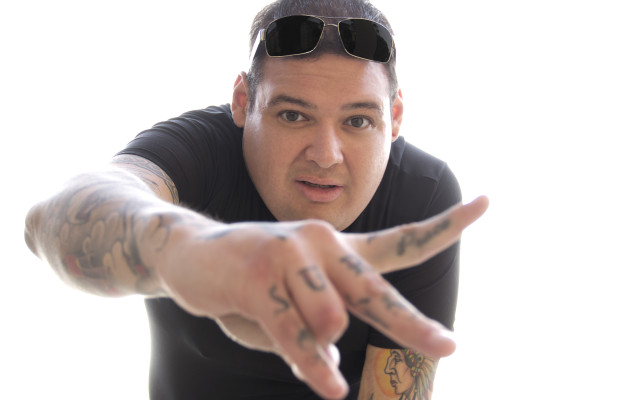 DAVID TUCCARO, JR.
Survivor: Living for Today 
Tattoos cover his body leaving much for discussion, but first nation Mikisew Cree David Tuccaro, Jr. is not what he may seem.  David is a SURVIVOR.  He's a man who was given only a few more days to live, but he survived.  In his heartwarming story, David relives the diagnoses of a rare form of Leukemia, baring witness to the heartbreak of his family members and almost giving up.
Like his outer appearance, David toughened up and made the decision to live.  He would live every moment as if it was his last.  His story, Bad to the Bone, penned by multi award-winning author, Marala Scott continues to climb the Amazon Best Sellers' chart.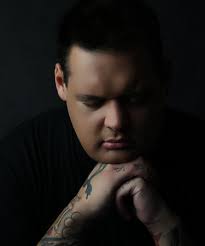 Before being sick I was living in Canada working for my dad.  It was very fulfilling.  I just liked to work really hard.  I was going to concerts, but I was very introverted…didn't really feel accepted.
When I first realized something was wrong it felt like the flu that progressed into 4 to 5 weeks.  My father pushed me to get blood work done.  I did, but the doctor thought it was ulcers.  At the time I was opening up a coffee shop.
I'll never forget it was December 18 or 19, I was in an airport and that's when it really hit me hard.  I had to keep sitting for 30 minutes at a time for a two minute walk.  Around ten o'clock on December 23 my family was around and I wasn't helping with the festivities- everyone was getting mad, but I felt like a vegetable.  I had spiked a fever at about 43 degrees Celsius.  I went to the hospital and they continued to run blood tests on me over and over.  I remember the guy next to me, he was screaming in pain.
On December 24, 2006 David Tuccarro was diagnosed with a rare form of Leukemia.  Knowing was Leukemia is, David admitted he was so much shock after hearing the words that he simply couldn't comprehend that it was happening to him.  He couldn't have Leukemia.  No way.  But it was true.  David knew his life would forever change in that moment and so would the lives of every single person he loves.
It didn't hit me until the next day.  I flew to Vancouver that morning around 6:15 a.m.  My mom had to fight to get on the flight with me.  It was the most uneasy moment of my life.  I remember the sunrise while being lifted into the air and how peaceful it felt.  I remember thinking that if this is the last thing I see, I'm glad.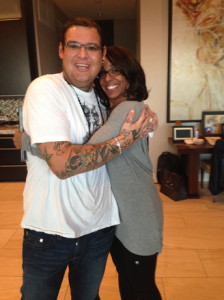 Needless to say David's family took it very hard.  He recalled his mother calling his father to tell him the news.  His father caught the next flight out while his sister was utterly devastated.  But his uncle is what upset him the most.  David and his uncle have always been very close.  When his uncle was informed of David's condition, he cried.  His uncle's tears broke his heart.
You know what happens next- more testing, therapies, counseling and medication.  Well medicine is cooked up to relieve pain, heal, and thousand other things, medication can also be harmful sometimes more than helpful.
Telling my story comes with a lot of pain…from the deepest part of me…
Meds help too much and you get addicted to feeling good.  I don't want to be in that moment so I turned to music.  Music really helped me deal with my illness. I spent $25,000 on iTunes music.  I was living my life through music.  It's the music you don't hear.
I learned that the next minute is not guaranteed.  I learned to never limit yourself, never say I'm going to try.  Do or don't, there's no in between.
I told myself many times that I wasn't going to make it.  I had to stop that.  I started praying. I believe God did it for a reason – in my opinion to bring my family closer together.
Through it all David has learned more about himself and his purpose in life. David believes his illness was placed on him to inspire others—especially to be selfless and donate bone marrow for people suffering from cancer.  "This is my purpose."
At the end of the day, it's all for a reason.  People are so afraid of death and it's already guaranteed.  Be afraid of life.
Knowing this, David swears his life by three important factors – Hope, Faith and Love.
I keep those with me at all times. It's what I'm going through today.  I keep myself positive by writing, listening to music.  You got to find a way to get it out of you.  Writing with Marala, releasing all that pain was the best thing for me.  Because I'm always looking at the positive, it's like a million pounds of weight is being lifted off of me.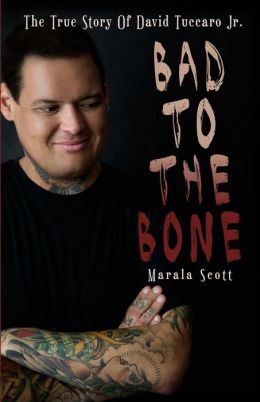 In the book, Bad to the Bone, David not only shares every detail of his story from the time he was diagnosed, the suffering of super meds and finding peace, he also shares why it's so important to be a bone marrow donor.
I'm proud to say that I am a registered bone marrow donor.  With the widespread of increasing technology, being a bone marrow donor has become super easy and painless.  It's now a simple process that saves lives.
There's so much inspiration in this book [Bad to the Bone].  People aren't sometimes what they seem.  Take the time to get to know people.  I went through this to learn more about myself and to be a healthier me…to face this thing head on.
Words can't describe David's incredible strength.  To endure all that he has starting at the young age of 25, is sure to be inspiration to someone.  His story…his experience…his faith is confirmation that we all have a purpose no matter how it's handed to us.
Be positive.  Walk in purpose.  Live for today…  – LSherie
___________________________________
Bad to the Bone | Amazon, Barnes & Noble, Red Tuque Books (Canada), iTunes, and Turbo
www.DavidTuccaro.com
@DavidTuccaroJr
*GET INFORMATION ON HOW TO BECOME A BONE MARROW DONOR, www.DavidTuccaro.com*