Sir WJ
Politically Odd
The Genius That Is Sir WJ
What's that saying? Oh yes, "God bless the child who's got his own…" Well, this is a grown man who knew as a toddler that he would stand out from the rest. W. J. Stokes is just about one of the most extraordinary men in the music industry.  Many look to him and see genius. Not just because of his musical gifts, but for his vision. His vision and execution of creating a worldwide company, writing novels, community involvement and oh…you must read this interview! With a philosophy engrossed in truth, Stokes also believes that "passion is the fruit of vision." If his name has never lain upon your ears, hear me now…this is the one and only W. J. Stokes…        – LSherie Dean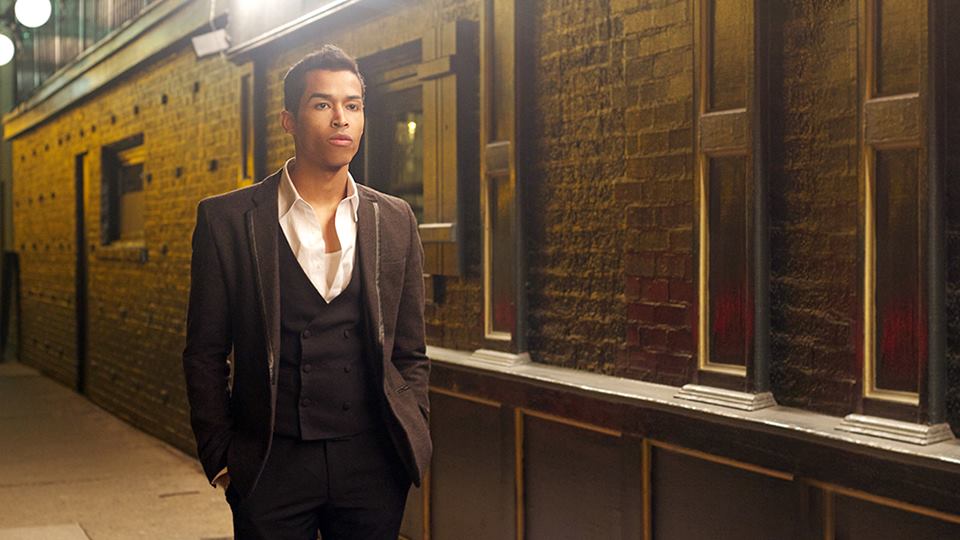 LSHERIE:  With all of your many talents…gifts, how are you able to maintain consistency, organization and personal high morale equally between your company, music, writings, and charity work?
STOKES:  I base everything on my philosophical beliefs; therefore, the multitude of efforts is as easy as peeling the onion. The onion is the philosophy and these "titles" are just multiple layers. As far as managing them: everything gets a few hours a day. I prefer to let my ideas march in increments together rather than relay running myself into an early extinction. You know, everyone wants to be everything these days, yet they're so in a rush that they don't allow time to prepare for longevity.
LSHERIE:  Speaking of your work, how were you able to "visualize" EMP Worldwide and build it into the successful engine it is today?
STOKES:  Visualizing isn't with your eyes when you're a visionary; it's with your effort. In the beginning you think you see it; however, when things take their course and still come out successfully, you remember you didn't see it as clear as you so proudly boasted, but your effort did. What my generation has to understand is that successful engines aren't built from seeing or envisioning them, its from effort. By the way, I wouldn't say it's successful yet. The engine runs but we need wheels to prove that it can go the distance. There's more work to be done.
LSHERIE:  I love your "vision magnate" title. When did you discover you had a niche for envisioning and pulling creative ideas together?
STOKES:  I knew I had a niche once my clients would introduce me as a secret weapon. I mean, you have to believe the words of someone that has been successful for 40 years, even if their mission is to squeeze the genius out of you. There are many CEO's and businesspeople that seem to be drawn to me and ask for my consultancy, so it creates the funding for a few of my own ideas. I haven't yet mastered how to drive those who would like to use my philosophies to the book I recently wrote on vision, so being a vision magnate is more of a process.
LSHERIE:  At a young age you were introduced to the importance of community involvement merged with religion. How has these early teachings shaped your perception as a person, an author, artist and entrepreneur?
STOKES:   My person, my writings and my business all reflect my basic philosophical direction of thought, and that thought is based on truth. You know, the teachings of my father Dr. James Benton (J.B. Stovall) taught me the importance of leadership with The Bible as the key. Many people that read The Bible place the power in the control of the writer or the character. The Bible was meant to place the power in the hands of the reader. What manual do you know that does the work for you? The power of building is placed in the hand of the reader. He taught me how to take the key points and influence the world. I was only 11 when he taught me the key behind him laying hands on members. He reached over and said, "Son, I don't have the power, but without me speaking it they wouldn't believe what their own heart desires. So I simply help to remove themselves from in front of great possibilities." Again, I was only 11. To this day I use that same philosophy in meetings with the heads of billion dollar companies. The application of truth is universal.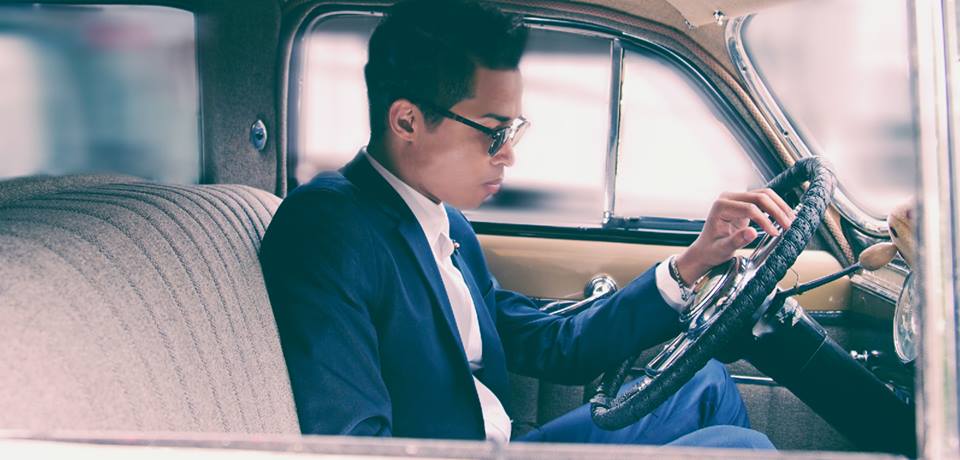 LSHERIE: It's stated that your novels are representations of your philosophy. What exactly is your philosophy?
STOKES:  That's the single most important question anyone can ask a human being in his or her lifetime… I'll try to shorten it. I believe there's one philosophical stance that affects all propositional analyses: that being TRUTH. My philosophy on truth is that it's the affirmation of that which nurtures reality: truth being God.
LSHERIE: As an author, what triggered your desire to pen your thoughts into novels?
STOKES:  You can talk until your eyes bleed, but legacy is built and sustained on writings. I feel, that to organize your thoughts in the way of writing them and making it relatable to a reader is the most effective way to pass on your words in the most solid way. My insights and influences are pulled from different places and gathered together to form my own philosophy, different from that of any other leader. To get my point across without my words being misconstrued or misunderstood by the telling in human error, a book, to me, is the best way for the world to know the foundation behind my legacy.
LSHERIE: Talk a little bit about your books and the success and recognition received.
STOKES:  Well, my fiancé Tricia Irene journeyed with me on a 3 month sabbatical; she strengthened my writings with relate-ability. More often than not I venture into the deep but she simply taps me on the shoulder with a loving smile and says, "Explain." So, that usually started the process. We took line for line; however, by the end of the book I would tap her and say, "Babe, explain." As far as success goes, we were granted a publishing opportunity by Thomas Nelson's Westbow press. They're one of the leading manufactures and distributors of the #1 selling book since it was written: The Bible. That within itself was a level of success only God could supply. Alongside that was selling a digital version of the book in over 25,000 online stores with names that included Barnes & Noble and Amazon.com.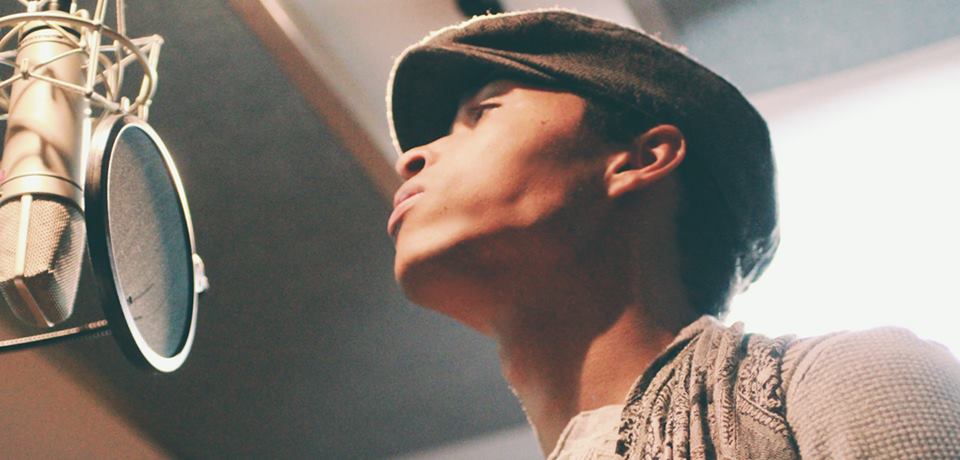 LSHERIE: Let's talk about your music. How did you come about working alongside such notable artists such as Daryl Jones and Donald Lawrence?
STOKES:  Well, Daryl and my half brother went to high school together and by the time we met up again Daryl was beyond successful. One day Daryl stopped by my father's church and asked if he could take me to McDonalds. I was expecting burgers. He took me to a meeting with the head of marketing for McDonalds Corporation, Marlena Lazar and landed my company its first big client. I've made a little over six figures with Daryl and now he's like a brother. He is also my daughter, Heirlynn's, "industry" Godfather.
As for Donald, it was a Columbia college event that I was to sing at. Donald had the hardest time getting me there on time. However, later he found out it was because I was busy on major business teams. We then teamed up to do brand marketing work together and he advised me on a song for the movie in which I scored a great amount of music for called, "Dysfunctional Friends."  Those two are amazing guys.
LSHERIE: Describe your experiences arranging music for ballets and even the likes of  Tony Bennett. How were you chosen for these honored opportunities?
STOKES:   Well, my only full blood brother London Benton is a national HIV/Aids activist. He inspired me to join forces with Ira Antelis to do the ballet for "Dance for Life." Dance for Life is a performance inspired by those, like my brother, who deal with and choose to be survivors of such a potentially devastating infection. The Joffery Ballet dancers did an amazing job!!!
As for Tony Bennett, I worked with his Music Director, Lee Musiker. Lee inspired me to be aggressive. We recorded, maybe, four tunes together with Ira positioned as producer. Those records will surface someday, I'm sure.
LSHERIE: Did those "smile and drop your mouth" lessons from your youth vocal coach keep you from blending into the Chicago sound? Did it make you more versatile?
STOKES:  Yes it did! Everyone knows me in Chicago as a musician and Chicago sound hater. There are few technically trained successful artists in Chicago. I don't necessarily consider myself versatile as much as I am goal driven. I have a specific goal for my music and a certain feeling I wish to invoke upon my listeners. Versitility comes into play, for me, in the form of necessity. I am extremely particular about my musical work, and often times, only I can actualize the sounds playing in my head.
LSHERIE: Which albums were you featured and of the many artists you've produced for, whom did you enjoy working with the most and why?
STOKES:  I love working with so many artists that many may not know. As far as composing, I work closely with my brilliant partner Jabari Rayford. Artisits that I truly enjoy working with on a writing, composing and producing aspect are those like urban philosopher DP-EL, Drunken Monkee, Lady Cris, Shayla Jae, Sean Ace, and my daughter's "industry" Godmother Josie Aiello, once an artist of Quincy Jones and now writing for the likes of JLo and singing with Cher, alongside billions of other artist who trust me with their gifts.
LSHERIE: Amazing doors have opened for you, one being welcomed as a member of the elite Grammy Board. How did that happen and what's the most exciting part about being on the board?
STOKES:  Inclusivity plays it part in progression. I was introduced through a few members. It's ok; I really don't do much. I'm not big on feeling included on so-called "elite stuff."
LSHERIE: Is there a big difference between arranging music for ballets, artists and the "big screen?"
STOKES:  OHHHHH yes there is!!! Although they all are challenging in their own respect, I love writing for the big screen; if the song doesn't fit to a storyline or the sound doesn't come with a subconscious plot, I delete it. For ballets, it has to be longer; I believe the finale we did for Joffery Ballet was, maybe, 8 to 12 minutes long. Arranging for an artist is a team effort. I also have to know the artist so I can channel them and create something that is fitting. At the end of my life, scoring, writing and photography is all I want to do.
LSHERIE: What do you love so much about music and its evolution?
STOKES:   That it has reached a level of independence and freedom. Free of the market. No one really buys music, but it's at its all time level of notoriety. Any evolution that doesn't ultimately arrive to freedom isn't evolution.
LSHERIE: Shifting gears. What motivated you to begin a charity? What does it entail?
STOKES: The first introduction I had to "charity" was by my father and his organization Bright Star; however, I had no connection to its reason until my older brother London Benton was diagnosed with HIV/Aids. It was then that my family's passion matched personal reason. Since then I've walked in countless aids walks and supported my brother 1 million percent. He, "London Benton," has reached heights within charity some only dream of by becoming a counselor at the University of Chicago hospital, a board member and Co-Chairman for the Chicago Dept of public health, an HIV/AIDS activist and an HIV facility inspector.
LSHERIE: Is it all work and no play or is it one in the same?
STOKES: L Sherie, it aught to be one in the same… duty should be a pleasure. Real visionaries feel granted with the grace of such a burden and wouldn't have it any other way. I believe when you're serious about your vision you learn to fall in love with not only what passion produces, but also what duty produces. Duty. Duty is one of thee most underrated and overlooked things in our generation. People only desire to do what seems fun or what they "specialize in." I can only imagine… if I only did what "I like to" I wouldn't be this far. To make light of duty shows the maturation of a visionary.
LSHERIE: Is there or has there ever been a person in particular who you looked up to or even mimicked professionally?
STOKES: There are plenty people I look to, but none I look up to. To look up to is to idolize, and in my time, I've learned to leave my learning field as broad as possible and not monolithic. That's so you can compare leaders and allow other philosophies to challenge those who may appear to be great leaders. I remember wanting to mimic a certain leaders ability to lead until I bounced their tactics off another leader. I then learned that they had such a great following because they taught dependency instead of building more leaders. I have a team of people I look to and I am always looking for more.
LSHERIE: What advice do you have for those working to start a business?
STOKES: Find your passion, but moreover, find your skill. Passion is the fruit of vision, but skill is the tilling and gathering of such. Don't start a business just based on passion.
LSHERIE: Even with all of your accomplishments and accolades you've received, is there something else brewing that you really want to release?
STOKES: Yes I have 12 digital inventions…
LSHERIE: What is the next stage of the life of W.J. Stokes and how do you intend to push through its threshold?
STOKES: The most important is fatherhood; I've just been blessed with my first daughter, Heirlynn Stokes. She's AMAZING and already has her own line of baby wear. As far as business, the next stage is setting the phase for the pinnacle. I believe the last five years in your twenties are to set the platform for your thirties; and your thirties are the driving force for retirement.
"I love what you do and your site is very perusable. Your interest bleeds through whom you interview. Next, maybe, digital Oprah?" – W.J. Stokes
CONTACT
EMP+WW
William James Stokes publishing house ~ Stokes Fashion House www.wjstokes.com
Facebook.com/empworldwide
Facebook.com/sirwjstokes
Twitter.com/empww
For more information, e-mail Tricia@empworldwide.com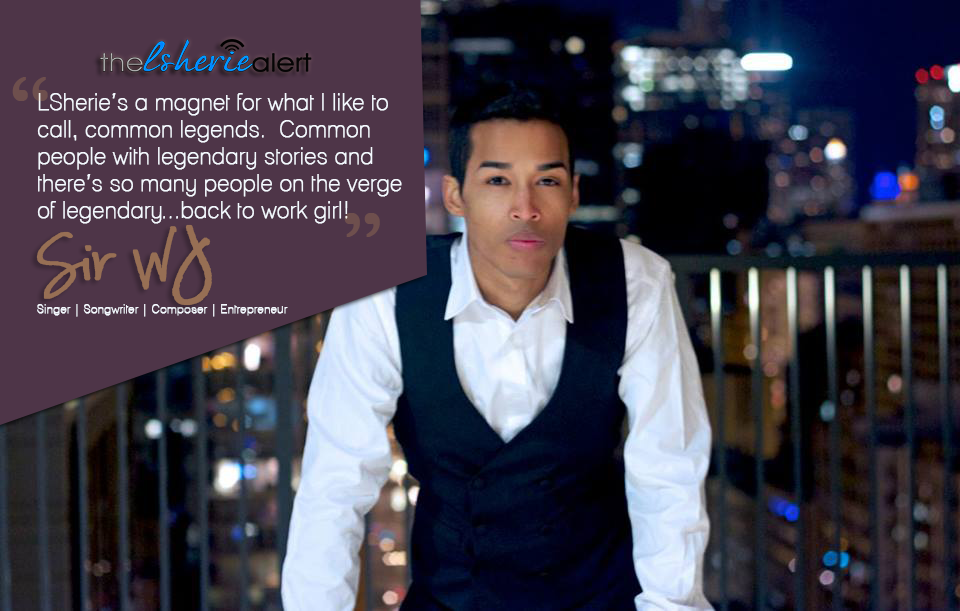 UPCOMING EVENTS