Shenae Floyd | Confident Beauty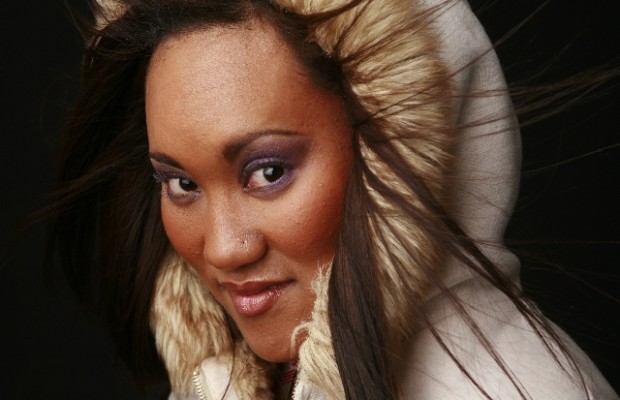 As the CEO and founder of Couture Model Agency, Shenae Floyd is a former pageant queen and model with 16 years of experience under her belt.  Originally from Anchorage, Alaska, Ms. Floyd pursued a Business Administration degree from Indian River State in Fort Pierce, Florida on full vocal scolarship.  Ms. Floyd opened the doors of Couture in October of 2009 with a passion to be a successful business woman able to positively reach out to young men and women who aspire to be in the modeling and acting world and to give back to our youth.  A dedicated mother and business owner, Ms. Floyd places God first.  All of her successes are thanks to Him.
–
Well I guess you can see why I was very interested in featuring Shenae Floyd.  Beautiful woman with a beautiful spirit.  Her passion has come full circle as she drives the importance of being the beautiful natural and healthy you that you are to her clients and her community.  Shenae has successfully taken all that she has learned thus far in the modeling and acting industries and her background in business to create a flourishing company that taps into four main regions of the United States of America.  With her ambition and motivation to transform the ill image and perception of the modeling industry to a vibrant positive image, this confident beauty is sure to be a household name… – L. Sherie
 ________________________________________
LSHERIE: How did you thrust into the fashion world coming from Alaska?
SF: I started in this business doing pageants. I won the model award for Miss Alaska American Teen and it kind of opened my eyes to the industry.
LSHERIE: With 16 years of modeling experience, what has been the most vital lesson you've learned to further your career?
SF: The most vital lesson I have learned is "you can't win them all." This industry is cut throat and is based on a superficial margin of LOOKS for the most part. If I never made the cut or didn't book that particular gig, I had to tell myself – "I was not what they were looking for." Or else I would be walking around with low self-confidence doing Lord knows what!
LSHERIE: What event or opportunity was afforded that you would say gave you your first break into the modeling industry?
SF: Working with Donald Trump and Jay Leno. I was all of 22 or 23 years old. I was working as a promotional model for a cigar company called Heavenly Cigar. Donald Trump was holding an event at the Mar-A-Lago in West Palm Beach. The Leno event was with the same company at the Palm Beach convention center, where Jay Leno was auctioning off his classic cars. It was an amazing experience and the addition to my resume was a major benefit!
–
In 2006 Shenae moved to Atlanta, GA becoming very successful as an actress and model where she had the fantastic opportunity to work with Jay Leno, Donald Trump, Kelly Brown, and Tyler Perry.
–
LSHERIE: You've worked with giants such as Jay Leno, Donald Trump, Kelly Brown and Tyler Perry. How were you afforded these grand opportunities and what were the results?
SF: Kelly Brown and Tyler Perry were opportunities that were brought to me by my agent at the time. Like I mentioned before I was working as a promotional model with Heavenly Cigar – which actually, I would have never received the project if it were not for my dearest friend in the universe Christina (Kiki) Wellman. She introduced me to the Heavenly Cigar Company for the Trump project. I suppose the owner loved me enough and hired me on for the Leno event; I worked with her on several projects subsequent to the Leno event. Kiki and I used to work together and she took me under her wing…when doing this I realized that I did not like being in the forefront any longer. I had a major love for the behind the scenes element of this industry.
LSHERIE: What are the most unsettling perceptions about modeling and how does your agency work to reverse those perceptions?
SF:  In order to be a model you have to be a skyscraper and a size zero. I educate models/talent who are signed and inquire about the agency what their options are to work in this industry. A ton of people are oblivious to the fact that there are several different avenues to take, such as commercial, catalogue, plus size, television, promotional, beauty, parts or body parts modeling. Each sector of this business requires different types of models. High fashion modeling is always going to have the height standard of 5'9 and taller. Right now there is a new regulation that is in the works within the industry and several government officials to keep this weight and size standard out of the mainframe of the business, meaning that you don't need to be an unhealthy 2 or 20 or 22 waist, rather a healthy 4 or 6 with a waist of 24 or 28. This will keep these young models to be healthy and not hurt themselves in trying and make it in the fashion element of the industry by having eating disorders, etc. Telling each model that they are best fit and could make more money taking a different avenue and then developing their talent in that direction is most suitable for me as the agent and the talent; because they ultimately possess the talent which generates the agency money.
–
She will continur to maintain a reputable agency and pageant system that will not only supply kids and parents with a greater understanding of the industry, but have them walk away with confidence knowing they can do anything they work hard for and put their dedication into.
–
LSHERIE:  Talk about your acting career. Is this something you are continuing even with your modeling agency in full force?
SF: My acting career consisted of working with Tyler Perry and an independent film company in Atlanta called Movie Screams. It was fun certainly but acting was never a passion for me. If anything I would love to have Giuliana Rancic's job and report celebrity news! In the business you have to be open to a ton of possibilities, if you close yourself off to just one element of the business you won't get far. NO WAY. I am totally good on continuing to pursue acting!
LSHERIE: With the decision to remove yourself from the acting scene, how has your modeling agency's level of production increased?
SF:  Focus is a something that I have learned over the last 30 years…I was not blessed with a lot of patience either. Although I completely removed myself from the limelight, I continued to take on projects for the agency that were just as time consuming. For example, I just incorporated again on 1/15/13– I started the Miss Glam Universe Pageant Corporation. It's a Glitz pageant for ages 1 to 16 years old. The reason for this is 1. I could find talent this way. 2. This is how I started in this industry so if I can get my industry buddies to come to the pageants and seek out new faces it's a win – win. The agency's level of increase with respect to production is due solely to every ounce I put into it. So to answer the question cutting me out has helped immensely!!!!
LSHERIE: What are some of the major accomplishments of your agency and models?
SF:  Wow, that's tough because I am so proud of each of them for every booking they get no matter how large or small. For our South Florida model Amirra Newsome she landed the first ever cover for Salon Confidential. This company is about to blast the world with their salon app. Gabby Joseph got into Couture Fashion Week last year, hold back – she was 1 year too young. This year is whole other story! Our models have worked with designers out of California, Texas, and Florida. Stylists of major impact like William deRidder of Belgium. Our Atlanta market models book with the Apparel Mart regularly. Vanessa Uribe was crowned Miss Georgia Latina 2012; that was a huge accomplishment for me as a pageant coach. Robert Bolden did the MILK campaign, which was huge! I am proud of my kids regardless of the gig – so long as they do their absolute best and represent my brand with integrity and class.
–
Couture Model Agency is a proud sponsor of the Miss Georgia Latina Pageant organization for its third year, as well as the Miss West Africa Pageant.  Ms. Floyd holds the current position as the southeast United States regional coach for the Miss Latina US pageant system on top of being the pageant director for the Miss Glam Universe pageant, that will be making its first deut in the glitz pageant system in the spring/summer of 2013.
–
LSHERIE:  Talk about the fundamentals taught at your agency?
SF: The great thing about Couture is we are an agency not a modeling school. Work ethic is #1. If you are going to be late CALL ME. I always try to tell these models that they are replaceable; your attitude is a reflection of me and the agency. I could never have a bunch of snobby people running around saying they are represented by Couture, I would rather slit my wrists and dump them in salt. You can't recover from things like that. If they have the basic work ethic I can coach them into gaining a fantastic one. As far as the art of modeling, each talent must know how to show me their modeling style and you MUST be able to walk in heels at least 4 inches high. Anyone that has potential and drive, I can work with. If your walk is a little on the suspect side, no worries I will give you a coach and tools to get you to wear you can be competitive in the industry. Same goes for acting. We can develop and coach up your talent – we cannot make people into super models or actors. No one can. Either you have it or you don't. Most of the time, the talent never even knew they had it…
LSHERIE: How important is healthy living to the modeling industry and how do you incorporate its importance at the Couture Model Agency?
SF: Healthy living is of major importance to me and my agency. If I see that you are eating WAY too many double cheeseburgers but you are still working out and maintain a healthy weight – eat on. But if I notice a drastic change in weight, up or down, I will question the model. Are they stressed, what are they doing to stay active, what is their daily diet consist of? I don't want to ever go to someone's funeral due to an eating disorder. I will put the smack down on any model that I see is not being healthy though. In our model rules and req's it states the importance of working out and eating well; I also pin point what not to eat and drink 3 to 7 days prior to a shoot or show. I have to do this so that our clients are happy with the talent and they are not slugged with the element of surprise because a model looks totally different from her portfolio. I will ask the talent, depending on if the project is high fashion or commercial, "Do you think that you are competitive physically to land this audition?" Whatever they say I work with it. I don't pressure anyone to lose weight or starve; I pressure the need to drink a ton of water, eat well, and be active somehow. This is great maintenance for healthy living.
–
Couture Model Agency's talent work in high fashion, commercial, and television as well as pageantry and promotional jobs are in its four primary divisions – Atlanta, Los Angeles, Chicago, and Miami.  The most recent success is with Salon Confidential Magazine of Miami; one of Couture's top models graced the cover of the first issue ever for this magazine.  A huge success for the agency and the model.
–
LSHERIE: Now with the presence of Couture Modeling Agency in Atlanta, LA, Chicago and Miami, what goals have you set to increase recognition and clientele?
SF: To maintain and gain new talent. The model board has to reflect what the client(s) are looking for. Every client is different, with different project needs, different target demographics, etc. If I don't have good enough talent, I cannot gain the client….it's that simple.
LSHERIE: How do you balance the work side of the business and actually enjoying it?
SF: I am mother of a fabulous 4 year old boy named Preston. I try to balance being a great mother and an example of a God fearing woman to him so that he may walk in the way according to the Bible when he grows up. I workout at least 3 times a week to get rid of stress and remove myself mentally from the business. The one thing that keeps me grounded and humble is my relationship with God. I seem to try and do the most like ALL THE TIME, but God is so great and will check me and say, "slow down miss." So, the balance of life and business I leave to God in all honesty, because half of the time I don't know what I am doing in a day because there is ALWAYS a surprise or a monkey wrench. So, I am learning to not freak out as much and try to maintain my cool. If I don't I would be running around here with my head rolling on the floor trying to catch it. Let's not forget my girlfriends. A girl's night out is always a remedy for anything stress related!
LSHERIE: What advice would you give to women and men pursuing modeling as a career?
SF: Get some really good head and body shots. Images that show your natural beauty (not a lot of makeup or glam hair) and images that reflect transformation (meaning full hair and makeup, etc.). Reach out to as many agencies as you can and never give up when you are told no. Try to be open to every possibility of the industry, you never know what you are actually capable of. Watch videos of high fashion runway shows, watch commercials to see what is being blasted on TV with respect to the actors, and watch dramas that have a long run and see if you are able to get an extra role or even a speaking or major role.
LSHERIE: Does the Couture Modeling Agency host event in its various locations? If so, what are they and when are they held?
SF: The only thing we hold is a casting call. LOL! I am not so much in the business of holding productions with respect to the agency. The glitz pageant is a completely different story!
LSHERIE: How would you say the modeling industry is evolving?
SF:  You know, some would say that we are capping out in 2 years and the industry is going to fall. I disagree because of the huge impact fashion has in the world. As I mentioned earlier, with the change in trying to regulate the modeling industry, this is a huge milestone for the modeling world and it opens doors for all kinds of people to break into the business. I think that industry is moving in a positive direction (finally) and people will learn to respect the models and agencies more because the "stigma" is being removed. Fashion will never die. With that being said, neither will the modeling industry.
LSHERIE:  Talk about the work that goes into running a business and not just in one location, but several.
SF: I have about a 3,000 minute average on my cellular phone from calling people from across the country. Oh and let's not forget Skype. When I can't meet a model in Chicago, I will Skype them until my return. I am so grateful for technology. Trust. I have had major trust issues for the last few years because of bad business people. I had to learn to trust what I SAW in someone not what they say. Keeping a schedule of every single model is a lot, which is why I have an assistant and several interns doing administrative stuff for me, while I meet clients, etc. for new deals. You know what truly saves me though – my calendars and their alerts. If it was not for that I would forget EVERYTHING!
LSHERIE: As an entrepreneur, what is some advice you wish someone had given you before taking the leap?
SF: You can't trust everyone. I give folks 100% of my trust from jump street. Once you mess up, that percentage dwindles, and it can do so swiftly because I allow fewer than 3 chances for someone to run me over. Another of great importance is, keep your heart out of it and your business sense in it at all times. I used to get emotional when someone would steal my model or client, or try to pass bad blood or vibes to me – I learned that not everyone is in "it" to make friends, they are in "it" to win it. If a business venture goes wrong then it was not meant to be. I have to move on and not dwell on it. They obviously needed it more than I did.
LSHERIE: What are some things about the modeling scene you wish you could change for the better and why?
SF: The weight issue. That is the number one issue in the industry right now and I am standing behind the movement that is trying to regulate this issue so that it is less harmful for people in or trying to get in this industry. Convincing the world that you don't have to starve yourself to be seen in a magazine or portrayed as beautiful…this is what I stand behind.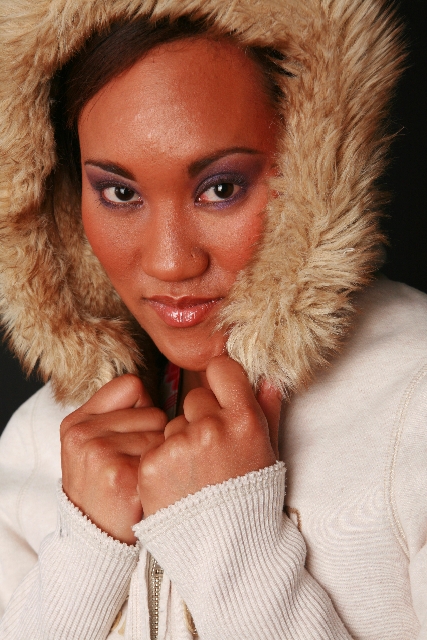 SHENAE'S TLSA CONFESSION
"I think this is a fabulous way to showcase up and comers and those who are veterans of any industry. The in depth interview is an amazing way for people to get to know the spotlight entrepreneurs and see that they are real people with real passions. I give big love to theLSheriealert!! Thank you so much!" – Shenae Floyd
_____________________
CONTACT
Follow Shenae Floyd and Couture Model Agency on Twitter | @CoutureModels