SCLC To Celebrate 57th National Convention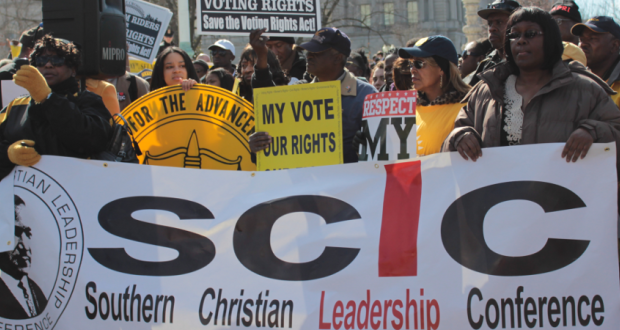 Southern Christian Leadership Conference
57th National Conference
We've Come Too Far To Turn Back Now: The Voting Rights Act-Then and Now
Southern Christian Leadership Conference (SCLC) President & CEO Charles Steele, Jr. and Board Chair, Dr. Bernard LaFayette, Jr. invite you to join them  in Baton Rouge, Louisiana, Thursday, July 23 through Sunday, July 26, 2015 at the Hilton Hotel, Baton Rouge for SCLC's  57th National Convention.
Confirmed guests include Victoria Rowell, Keynote Speaker (Awards Gala) and Linsey Davis (ABC NEWS), Awards Gala Emcee and Presidential Award Honoree Ava DuVernay, writer, producer, director.
Our country has faced some extreme challenges and setbacks in the last few years.  These challenges demand that we have a conversation, develop a plan of action and create a new agenda of civil rights for all people. Join us as we connect the dreams of yesteryear to the realizations of today through our theme: We've Come Too Far To Turn Back Now: The Voting Rights Act-Then and Now.
Make plans now to attend!
The LSherie Alert will be in attendance with LIVE footage and tweets!!! Stay tuned for more details!!!
SCLC HONOREE
Ava DuVernay, Writer, Producer & Director and Recipient of Golden Globe Award for Best Direct (SELMA)