Serving Nothing But Luxury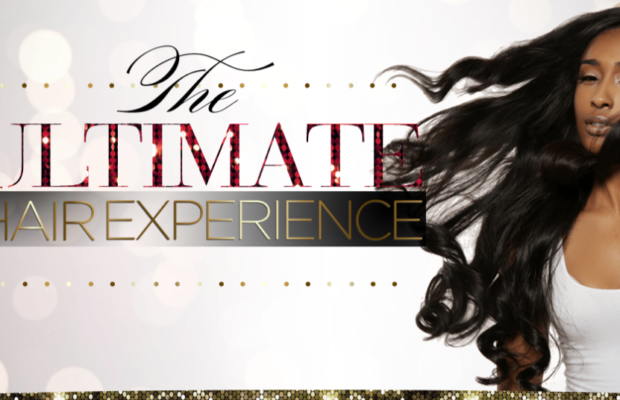 Twenty-Five Year Old ,  One-Woman Online Business Is Taking the Billion-Dollar Hair Industry By Storm… For the Ultimate Experience
Within the billion-dollar hair extension industry there is a company that sets themselves apart from the rest, Savon Luxe. Savon Luxe is a supplier of luxurious 100% virgin hair extensions.  This company was created to cater to women of all ethnicities, and provide high quality hair extensions. Specializing in exclusive textures that last a minimum of 2 years, and as long as 5 years with proper care.
Established in May of 2014 Savon Luxe is unlike any other hair extension company. This is due to the quality, longevity and exclusivity of our extensions. Savon Luxe sources only the best quality raw virgin hair available, imported from around the world. Unlike many of our competitors Savon Luxe extensions are not chemically processed or mimicked. We do not receive our hair from the popular areas of China and India, but from exclusive sources. Savon Luxe's Hair is donated by donors for monetary gains, and is given by their own free will instead of being sourced for free. Savon Luxe only offers their customers the best of the best.
Distinction and individuality is key for Savon Luxe Hair Extensions. Continuously growing and expanding as a LUXE beauty brand, Savon Luxe goal is to open retail stores and full service beauty salon locations nation wide to make women feel gorgeous and empowered all over. | SAVON LUXE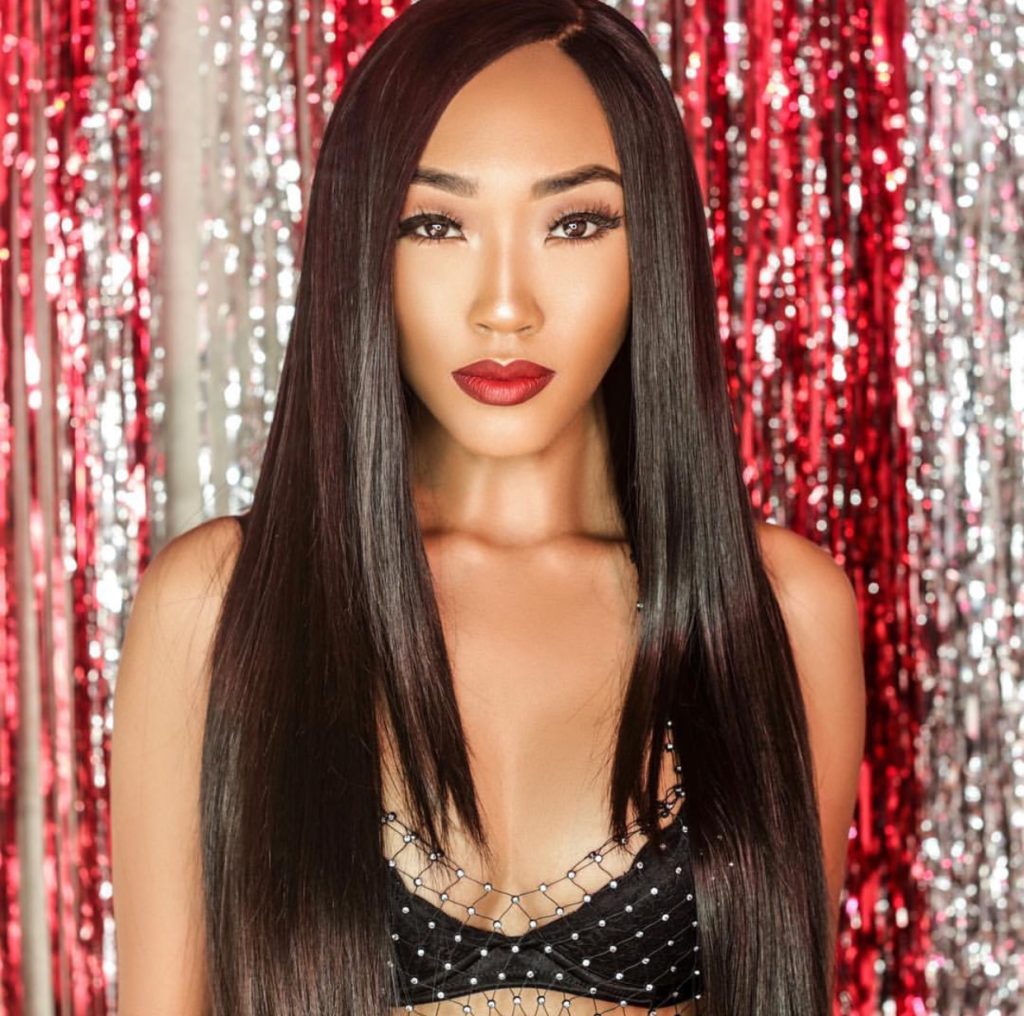 I'm from Detroit MI and I started my beauty brand because while I was in college I started off a beauty blogger. I reviewed beauty products, beauty trends and my focus was really care. Like a lot of YouTube videos do the hair review and things of that nature, but in college, I was always offered products, but I was like, why am I spending my time a week to other brands when this something I could possibly do.  At the time, it started very simple.  I started making wigs for customers because that's how I documented my hair journey of making wigs and I always had my followers ask me, you know, "Hey can I get a wig made?"

Being in college, at the time, my parents were like, get out of our pockets. (laughs) I was like, yeah, this can be a good side hustle while in college.  So I was making the wigs and I would always have my customers ask, "Where can I get the hair from?" I was always referring them to other people and I didn't like doing that. I come from two professional parents. My mother is self-employed so I get that hustle and that drive from her. I was like, okay, I can maybe start selling a little bit of hair. I started doing my research and started selling hair from my own private collection.  I started promoting on Instagram and did some YouTube videos, reached out to some bloggers who really just fell in love with my product. It kind of started from there. I just kept building.

I'm still in that growing stage.  I'm just trying to educate myself on how to grow my business because I didn't want to be one of those regular internet businesses, here today, gone tomorrow. So I'm constantly trying to build my business – something that I take so seriously.

I've definitely had my downfalls. I got scared… I got nervous. Figuring out how I lost it all and figuring out how to get it all back. It is a learning process. Every time I had an issue, I pushed through it… I problem solve and that's really what you have to do. I'm a tenacious person, I don't give up… ever!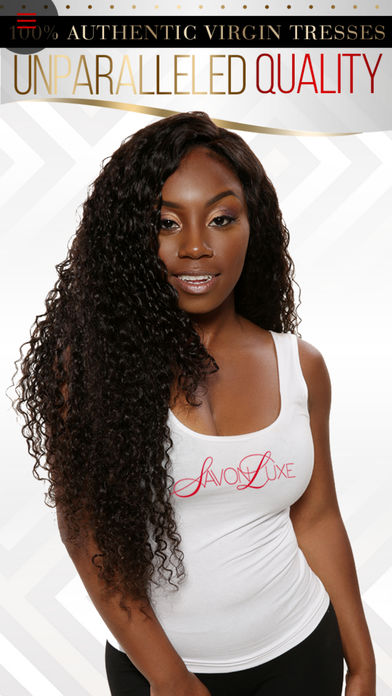 When Samantha is talking about building her brand, she's realizing it's definitely an opportunity to have a lucrative side hustle while keeping her nose in her books. But not only that, this business venture could possibly be something much bigger that extra money for Miami in Spring Break.
I'm involved in every aspect of the visuals in my brand. I have an amazing graphic designer who brings it to life because I can't code and do graphics, but me and her are so in sync. I give her stuff and she know exactly what I'm thinking. As far as developing everything, it took me like maybe four months to come up with my brand name, as far as what it is going to look like and feel like. I felt like if I put my name on something, I have to go ten times harder, because it's a direct reflection of myself. I have to make sure everything is perfect. I started researching colors, how they affect mood. I studied photography. I studied other brands, their marketing campaigns and their case studies on what they did and how they built and looked at their logos. I don't like to reinvent the wheel, so I just put my own spin on it, because I really believe in working smarter, not harder.
When Samantha says she's heavily involved in every aspect of her brand, she's not kidding. She's involved the shoot productions of her models, products, everything. She even does all the packaging, the inventory. She's a one-woman show, but she's not accepting excuses when it comes to what she wants and the overall look and feel of her brand.
Go now and just take a peek at the SAVON LUXE website.  It has to be one of the most professional hair brand websites that I have visited. The colors, the fonts, the layout… it's inviting and you can tell there has been a lot of effort placed in every detail. This ain't no drive-thru weave shop or vending machine quick-fix. There's even a little lesson on the type of hair and how to properly care for the hair you order. Honestly, the information makes you feel more comfortable about making an online purchase.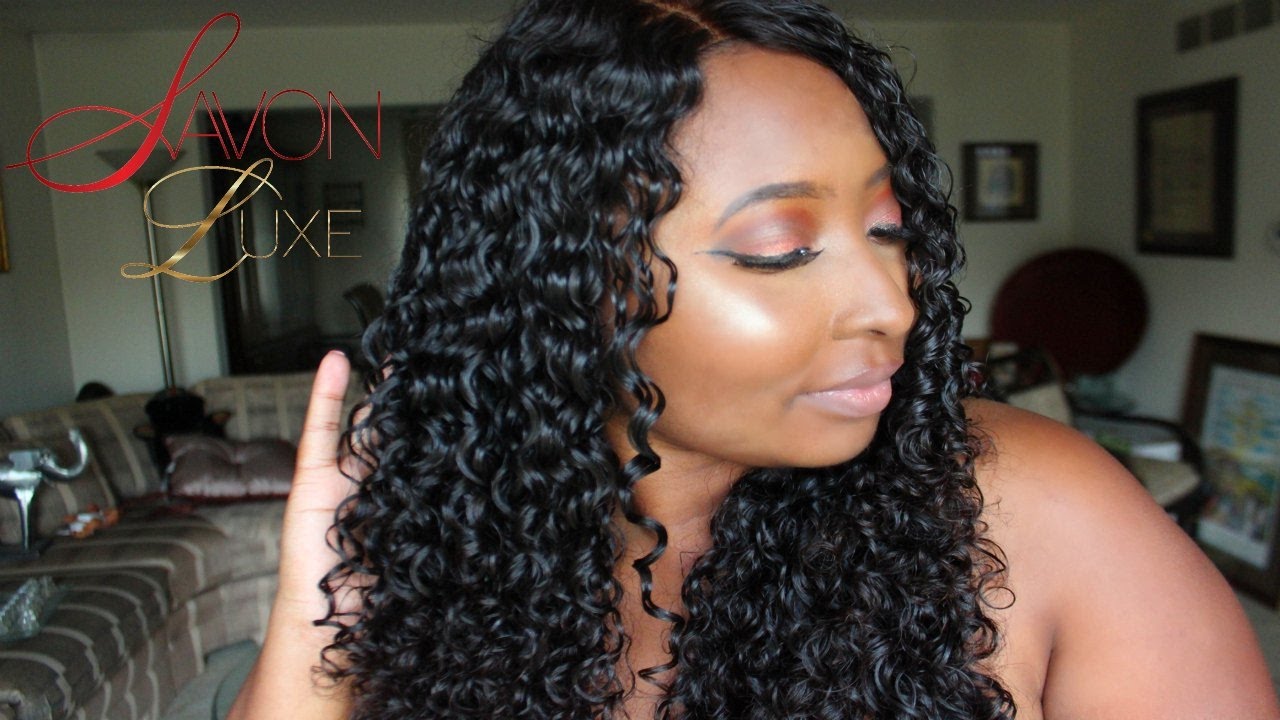 This took a lot of research.  I've been wearing hair extensions since I was 15 years old. So I have always been really hair-savvy, but when it came to building a brand, it really took me sitting down and articulating the thoughts and the process that I had already been doing. A lot of times, people try to get up and go.  They don't ever really think about the steps it takes to get something done, and that's what I had to do. I had to become really detail oriented with building my brand.  My web designer will probably tell you that I'm the most meticulous person. I had to have everything just right, from the type of color to the gradient of a single type of red, to fonts, placements, wording… everything was specifically detailed by me in order for me to have my dream brand.
I love all things luxury, which is very much what I want to convey. I wanted to have a high-end brand. I didn't want something that was a Beauty Supply product. I wanted to convey that to my customers, which is why I provide so much information.  So it's not hey, here's your product, take it and go and they not know what do with it. I want my customers to feel like they know what they are doing. I want my customers to feel appreciated and that they are getting a quality product. I want my customers to feel like they are getting treated. So I make sure my customer service is on point and I'm available to answer any questions. Having a beauty brand, I want her to feel like the weave makes her, but the weave enhances the beauty she already has. Confidence and encouragement… I want them to feel good when they're shopping with me.
Spot on! If there's anything I admire about hard-working serious entrepreneurs, is understanding of customer service. You can have the greatest product in the world, but if it does not match high quality customer service, well your retirement could come a lot sooner than you dreamed.  Customer service is one of the top factors of doing business with small businesses, especially minority businesses. We always say we need to support our community and shop Black, but that includes our Black businesses being aware of how good customer service can elevate their business and increase clientele.
Being that SAVON LUXE is an online hair boutique, it makes the challenge that much greater and to make sure every "I" is dotted and "t" is crossed. I commend the company for making sure that their clients are comfortable with their purchases.  That alone would have me returning for more, even if I didn't need it.
As you know, growing a business can be very stressful… making sure you have and can afford all the bells and whistles required to put your brand out front of the thousands of others can be overpowering.
I am a bigger person than I thought I was. When I first started, I thought I would give up. I always found a solution. I realized there's always another way to get something done. I found myself being more efficient, being more open-minded… being more positive. It made me want to be more of a people-person. I just had to come out of my shell.

Customer service, building relationships and budgeting… everybody knows that most businesses fail in the first five years because they don't have their accounting and their budgeting together.  When I first started my business my mom was so nervous because she didn't want me to move my money.  She was like okay, "I'm taking you to my accountant." So she took me to her accountant and sat down with him and so far I have not gone in the hole!
YES! Financial literacy is a must in any business as well as your personal life. Owning a business is not receiving a profit and sending the profit. Do that will leave you without any profit to move your business forward. Samantha's good practice of utilizing her funds legally and efficiently helps her to continue building on her sound foundation.
Samantha's business skills have afforded her the opportunity to expand within her own brand. For the ultimate experience, SAVON LUXE provides not one, but three different luxury labels to fit the desired look for her clientele.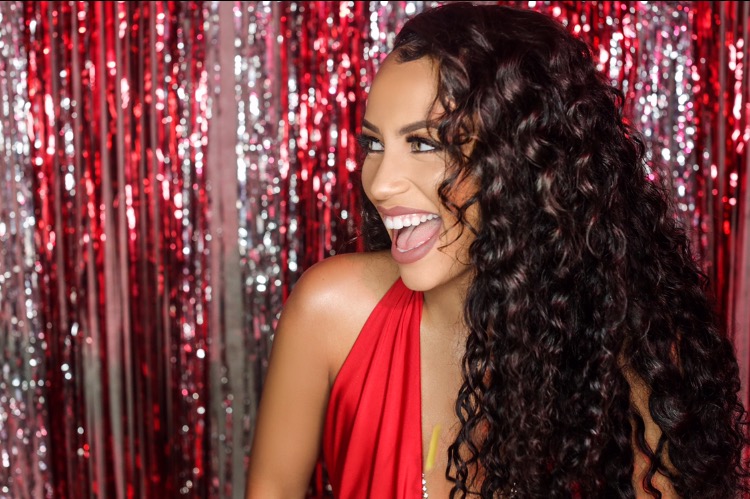 The quality, longevity and exclusivity of the hair is the difference in the labels. Like I said, I always wanted have a high-end brand. Hair is a luxury item, it's not a necessity. I had so many people, younger people that follow me that really wanted to shop with me so that's when I thought of my Glam Label. That's my affordable label for my babies who still want to shop with the SAVON LUXE brand, but need something that is a little bit more budget friendly… still want to have really amazing quality hair. My Luxe Label is the label I started with first. My tresses last a really long time.  I'm look to adding more textures… maybe three more textures I want to add for my Luxe Label. Then I have my Black Label, which is my favorite and most exclusive texture. Tresses go from exclusivity, longevity and quality. All of them are of amazing quality; each label is just a tier higher.
If this isn't enough of an accomplishment for a 25 year old, one of Samantha's greatest achievements is having Remy Ma rock her bright orange tresses at this year's Summer Jam.
I sent some hair to Remy Ma. She rocked my hair to the 2017 Summer Jam where she had that bright orange hair that looked super bomb on her. That's probably my biggest one to date! I am so proud. I know having a luxury brand is very hard… and have a celebrity endorse me and shout me out has cultivated positive relationships and having really an amazing quality product. That has to be my highest point.
Apparently Samantha is doing an amazing job keeping her word as customers talk about the amazing SAVON LUXE products, the incentives, the presence, and prompt and reliable customer service.  So what are her business techniques? Well, Samantha, encourages businesses and even those looking to start a business should read. Yep, reading helps gain more knowledge about the industry you're diving head first into. You want to know the ins and the outs and well as the challenges and the successes. And then build!
While there are a massive number of hair brands online to compete with SAVON LUXE, Samantha continues to push through with quality control and continue to excel in customer service.
I think a lot of companies, when they get established, they get comfortable.  When they get comfortable, they get sloppy.  So I think my biggest thing is making sure that my quality remains the same and keep the trust of brand with my customers.
Samantha is even thinking of a future beauty bar just for us girls to get all glitzy, glamorous and relaxed.
A women's beauty lounge… a home away from home where women can come and feel beautiful and empowered and fellowship among other women like themselves.