Renaissance Man of Soul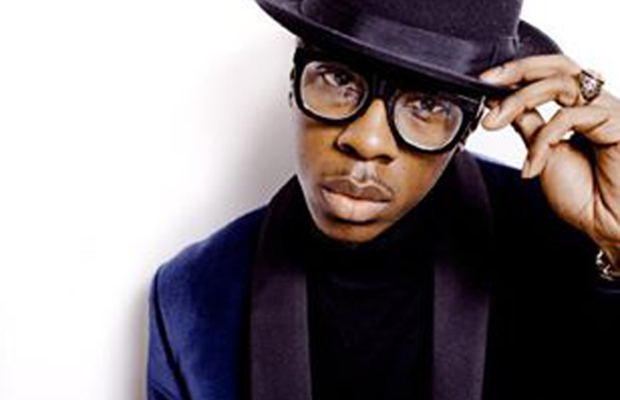 Aundreus D. Patterson
The Renaissance Man of Soul
Mississippi fed and bred, Aundreus D. Patterson walked the streets of Jackson, Mississippi with a chip on his shoulder.  Not an ordinary angry ole chip, but one that reminded him daily that he isn't ordinary at all.  For years, he's heard people ask him if he really is from Mississippi or if he came from someplace else – as if Mississippians can't dress, or speak with high intellect.  But like a true gentleman, he always responded with a smile showing off his pearly whites as he spoke with authority claiming his home. I have to admit though, I was one of those people.  Meeting Aundreus for the first time at church in north Jackson was quite amazing.  Dressed to the nines and I mean the man has always been fly- like he stepped right out of GQ magazine.  And then it was his voice.  The man can make the ABC's sound like praises to the most high.  I know singers come a dime a dozen, but his voice… Aundreus' voice is anointed! It doesn't stop there.  Aundreus has this charm and sense of purpose you can just feel by standing next to him. He's not the least bit ordinary.  "Soulful, passionate, fashionable, and fearless," he's something like a "renaissance man of soul…"
His first love has and may always be music.  It's something about music that brings comfort…peacefulness and maybe even be therapeutic.  Music is often blamed for higher excellence in school to fights and hate crimes, but for Aundreus, it's who he is.  At a young age he was exposed to Jazz and Gospel music which he claims to be what formed his personal style.
Music is who I am.  It is something that I definitely know I was gifted to from birth. I had a very strong musical influence from my grandparents and became a lover of jazz and soul at a very young age, using my "yard stick microphone" which would help to develop my current musical style.  Honestly, I don't think I chose them, they actually chose me.  
A voice as truly magnificent as his certainly would receive recognition.  Aundreus sang everywhere sharing his gift of music with such class that it wasn't long before his voice would carry him places he only dreamed of.  In 2011, Aundreus was blessed with the opportunity to be a featured soloist for the National Black Caucus in Washington, D. C.! To him it was all surreal.
Of course I was speechless, which is a rarity; but I was also honored and very grateful to God for having been considered to participate in such a historical event.
With exposure like that, he began to receive more and more calls.  People from everywhere wanted to hear and witness this amazing voice nurtured from Mississippi soil. After his performance in Washington, D. C., Aundreus traveled to Honolulu, Vancouver, and Salt Lake City. This was the beginning of his fan base growing and this time, not just in his hometown. He was being recognized.
 So many doors opened… This performance allowed me to create relationships with various politicians and other notable figures; relationships that I have been able to cultivate and foster to this day.
Music isn't the only thing that makes Aundreus so special.  Acting pricked at him until he gave in.  While attending Alabama State University, he was cast in numerous state plays.  Fortunately, with much success in acting, Aundreus developed a "great level of respect" for theater.
It has been something that has always come natural to me and is now a part of who I am. I exist in a carefree world when on stage and there is nothing more validating than when I am on stage sharing my gift with an audience. I will definitely continue to pursue my career as an actor.
Aundreus takes his acting and music very seriously- as he should.  Building up his skills in theater and toning his voice daily continues to be a big part of his growth.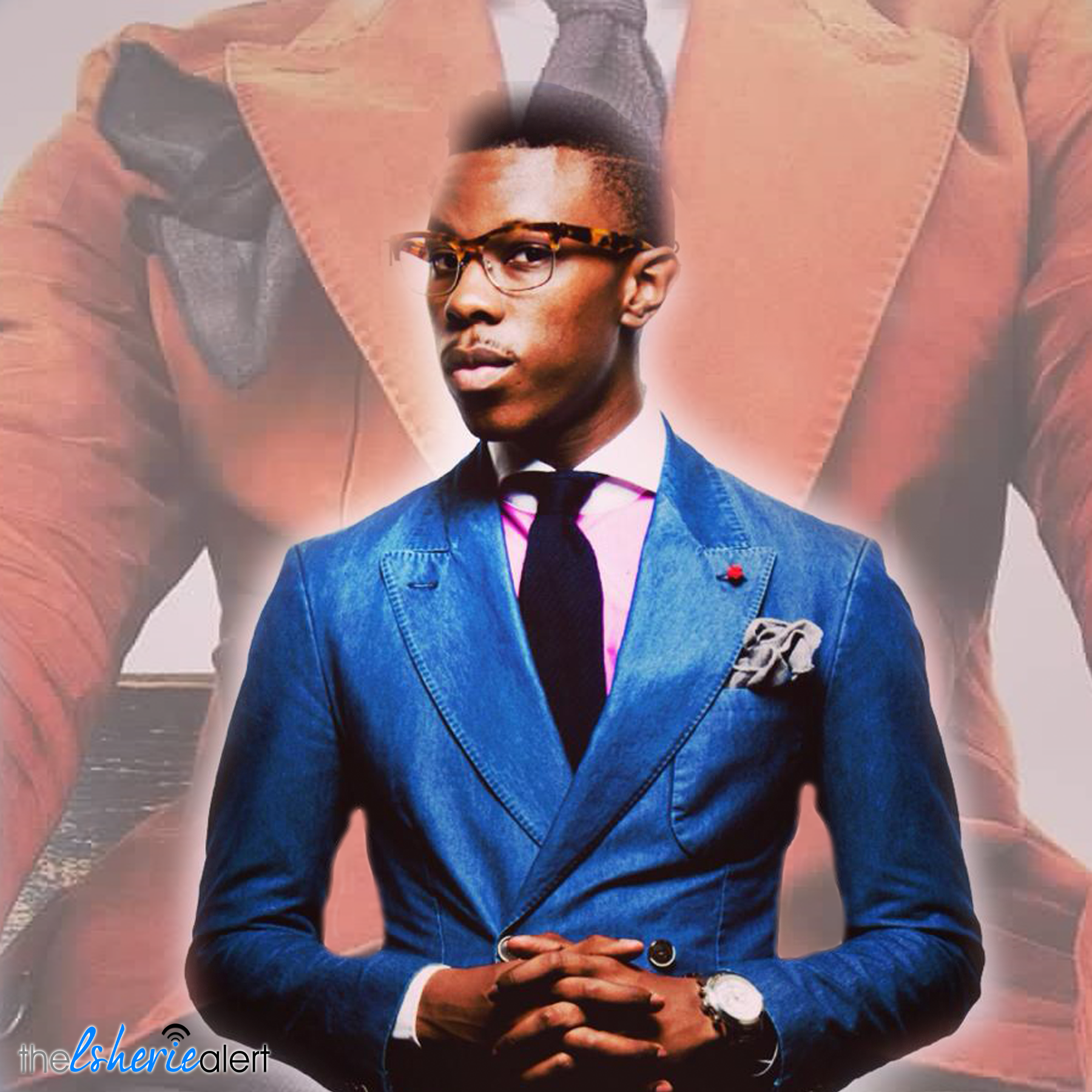 Normally, I take a lot of time to meditate on the material in order to place myself in the shoes of the character or messenger of a song or play. I write and re-write and write the lyrics again; and draw pictures of the words. I study really, really hard to find ways to infuse myself completely to bring the character or song to life. And I am just very prayerful.
Pushing himself opened up even more doors for him.  Aundreus was awarded the "Best in Collegiate Theatre" in his region for the Irene Ryan Competition for the American College Theatre Festival.  Amazing, but it wasn't easy.
I trained very hard on a daily basis. It became my main focus. Everything in my life during that season revolved around that competition. I was focused on destroying racial barriers and pushing past the limitations placed on theatre students from HBCU's. I had to get to a place where every fiber of my being believed I would do well in the competition. I studied great actors and had to be open to constructive criticism. I owe a great deal of gratitude to my theatre professors who would often help me train. My schedule for training was from 6 pm to 3 or 4 am 6 days a week.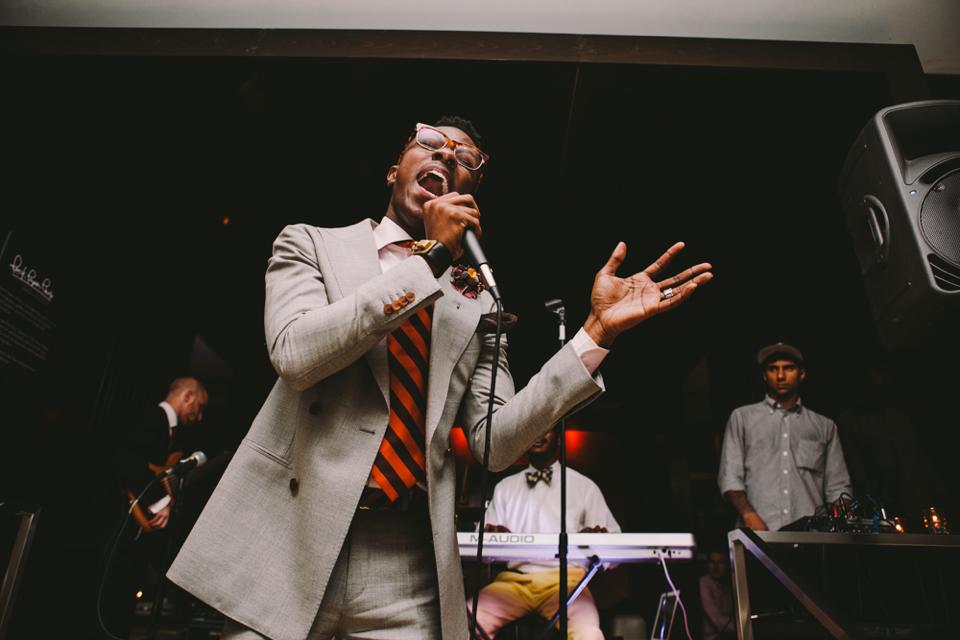 In other words, he was determined to reach this goal.  Now residing in the "Big Apple," Aundreus continues to take a bite out of his purpose as he digs deep pulling out his gifts and talents to share with the world.  Of course a man with impeccable style living in New York would be spotted a few times, so I wasn't surprised at all when I stumbled on a photo of the GQ.com Street Team with Aundreus as the star attraction.  Four times this has happened.
The first time around, I knew absolutely no one. I was actually walking around the city putting in resumes for a job. After a while, bloggers would run into me and want to photograph me and wanted to know more about my inspiration in garment selections. Given we live in a small world, I would run into them more frequently and they have become really good colleagues. Over time, we have grown to follow and be supportive of each other's work.
My style has been influenced by a number of things including time periods like the Harlem Renaissance and great novels, like the Great Gatsby (one of my favorites). Jazz music was and still continues to be a tremendous influence because it is free and not structured. It can start out one way and end up another. Ending up in a different key, rhythm and format. I think that describes my style greatly. When it comes to colors and mixing patterns, I am free like jazz music. The gentlemen in my family have also influenced me by representing themselves and their families well. It didn't matter what they had to do, whether it was a busy day or just sitting around the house, they were always neat and prepared. They always presented their package well and that is what inspired me to try to present my best on a daily basis.
But where does he get all this fashion sense from?  Well, let him tell it, he knew he had the gift of style at a very young age.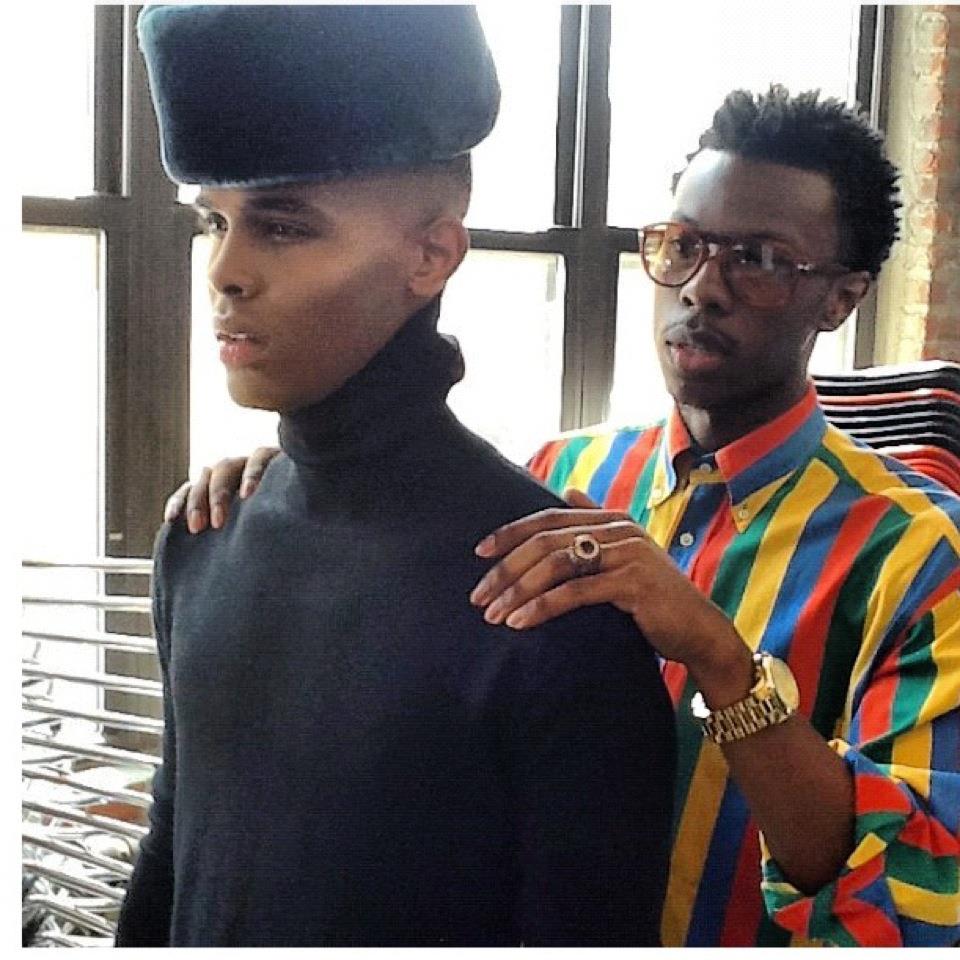 One indication was when I would offer opinions and suggestions, people that were much older than me who had more experience with patterns, textiles and colors would listen to my advice. They received a number of compliments. The older I got, people would rely heavily on my suggestions and choices. My goal was always to put them not only in what looked good, but what felt good and suited their personalities. As time grew, I got better at it and it became another source of income for me while in college. My goal was always to help people find their "it" thing regardless of how much they spent. To help them identify their signature piece, something they would become known for; something that made them comfortable, confident and happy.
It's only natural that after being sought after so much for his creativity in fashion and styling that he would eventually develop a line of clothing himself.
Inspiration for my line came from experience. I would go into a store and feel like something was missing. When I found myself having to create a look from "scratch" so to speak. Then one day it dawned on me that I was not seeing what I was looking for in the stores or on the racks because I was supposed to be creating it. After that epiphany, I figured people respected and continue to respect my opinion and me as a person, so I should give them a piece of me. I started out with sweatshirts. Something comfortable that celebrated the collegiate heritage and legacy.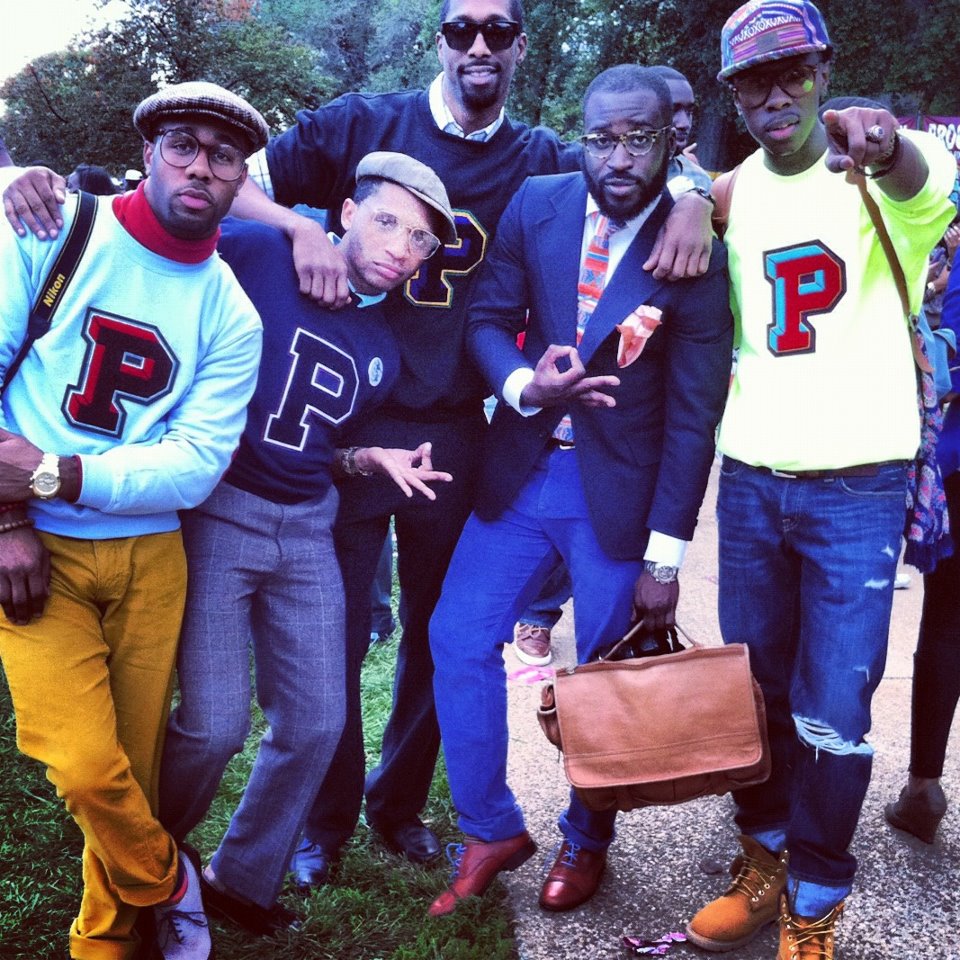 Using his gifts of song, theatre, fashion and ministry to speak to people's lives, inspire and motivate is what makes Aundreus Patterson a renaissance of soul.  His heart pumps with passion for everything he does.  It's evident when talking to him that he is definitely on to something…something special…something lasting.  He remains humble as he pays homage to those who've inspired him…
There have been a number of people that have inspired me and offered nuggets of encouragement and have been beacons of light for me. The person that actually really, really inspires me to move forward is the person that didn't think that I could. The person that didn't set out to push me forward, but hoped that I wouldn't be able to progress without them.
He reminds his fans and followers and others that he too has had some failures and made mistakes, but he never gave up…he's still pushing and he's overcome his battles with low confidence and low self-esteem.
I have tapped into creating a sound that motivates people to get past the things they've done.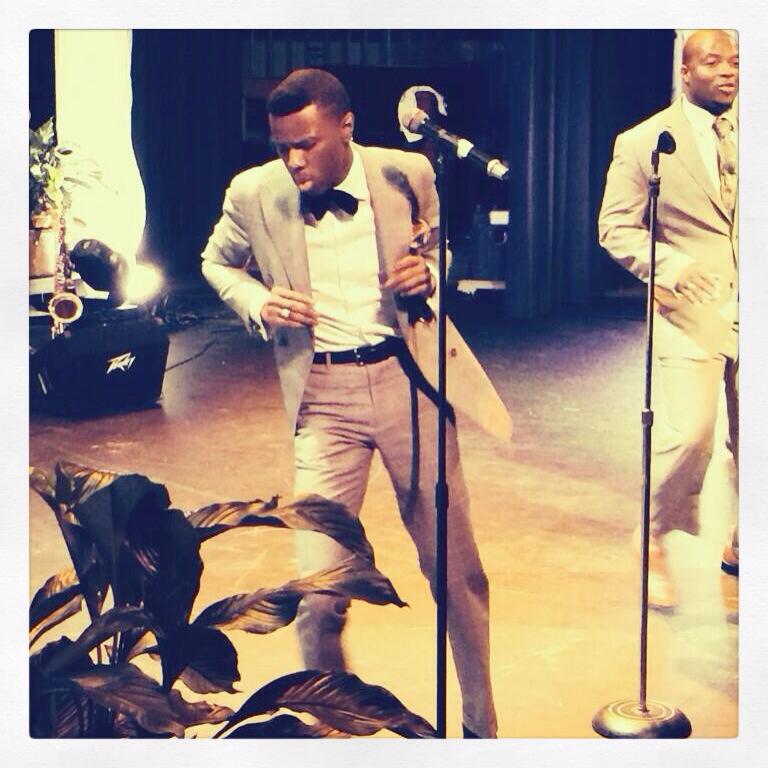 __________________________________
Aundreus Shares His Support for The LSherie Alert, LLC
"I think it's one of the best branding boutiques that could have ever been created because it seeks to bring light and support to those persons who wouldn't have received it otherwise. It breathes life into up and coming people and artistry that people really need to know about. I am a strong supporter. It's a brand that is full of heart and that is passionate about being the driving force behind artistry that can really change the world."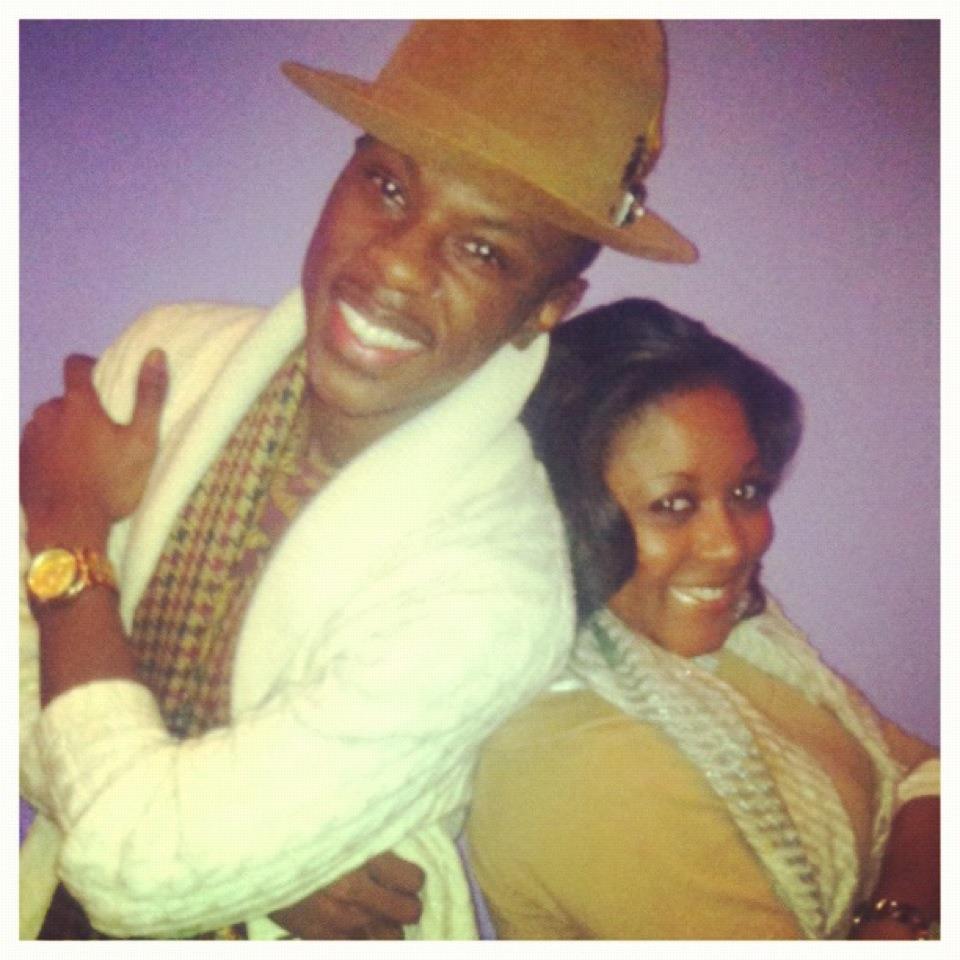 __________________________________
CONNECT
Email | Aundreus_Patterson@yahoo.com
Instagram | @Aundreus
** Be on the lookout for Aundreus Patterson's new blog to feature information and insight on where people can find what to and not to wear! **