Quis Spills on Fashion
Marquis "Quis" Guthrie has big dreams and although he's still pursuing his collegiate degree, he isn't holding back! Juggling a ridiculous Tennessee State University course schedule along with photoshoots, clients and yes…band practice with the Aristocrat of Bands, Quis is proving that no task is too large or too small when it comes to making your dreams come true.  Quis's style is unique, and fashionable with high quality in taste.
His attention to detail and creative blending makes you want to take a second look! Get to know the young man who is seriously close to the verge of reaching his full potential and reaching the TOP… – LSherie
_________________________________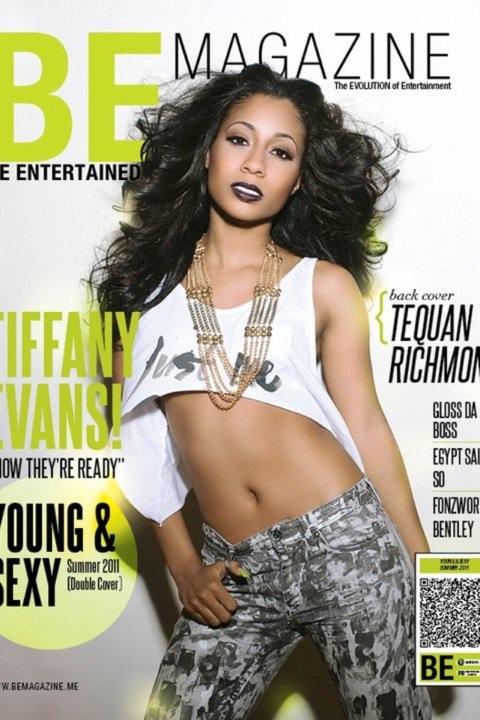 LSHERIE:  Describe your first taste of fashion and the feeling that followed.
MQ: Well my first taste of fashion, I would have to say would be modeling.   I started my junior year in High School. The feeling that came over me during that first show was nothing like I'd ever felt before and everything I was doing felt just right for me.
LSHERIE:  In what ways has your education in graphic design inspired your passion for fashion?
MQ:  Graphic design has allowed me to be able to tie both of my worlds together – that being art and fashion. I love Photoshop – especially retouching because it gives me the illusion as if I'm painting while creating a fashion edge to my images.
LSHERIE:  Who are some of your fashion stylist favorites and why?
MQ:   I would definitely have to say Rachel Zoë is my allll time favorite!  She really does have set plans for how she wants to style and she lets her feelings mold her creativity and that is much how I work!!! Just give me a pile of clothes and I'm ready!
LSHERIE:  What projects have you been involved that has or is building your fashion portfolio?
MQ:  I'm currently a stylist with Be Magazine and I must say they have helped me in many ways with building my portfolio with celebrities and my main photographer in Nashville, TN, Shad Stewart were we work together to push through the fashion Industry.
LSHERIE: Besides fashion, I understand you have an interest in modeling, music and the arts.  Would you say that these interests are elevating your creative styling?
MQ:  I think that they have had a huge influence just being able to see peoples work that came before me and also study the different areas of the arts, which help me to come up with these amazing ideas.
LSHERIE:  What is your style?
MQ:  My style?  My style for the most part is very preppy, mixed with an urban edge.  I think it always makes for a classic look when you can feel comfortable in any setting.  I call it high class causal. LOL!
LSHERIE:  Is there a brand of clothing in the works?
MQ:  Mmmmmm a brand of clothing…LOL, well I won't say too much, but I have thought about things leaning towards creating something where people could feel like they would always have a part of my brand and it is wearable!!!
LSHERIE:  How are you balancing your education at Tennessee State and your growing fashion career?
MQ:  Well the balance is very hard, but I mainly try to schedule my classes where I can have long breaks in between just in case I may need to setup a shoot and still be able to make practice for the Aristocrat of Bands.
LSHERIE:  I always ask stylist this question, but what make your form of styling unique?
MQ:  My form of styling is unique because I really like to bring out the inner beauty in a person through the pieces I choose for them to wear.  A person once told me, "Ya know Quis you really have a gift to make people look like STARS!!"
LSHERIE:  What are some of your favorite retail stores?
MQ: My favorite retail stores/brands include: Nordstrom's, BCBG, Forever 21, Zara, Ralph Lauren Polo, H&M, Louis Vuitton , Aldo, Express, and Lucky Brand Jeans.
LSHERIE:  What has been the most humbling moment in your career?
MQ: Being able to go overseas to Germany where I got to experience their culture, art, & fashion. It really opened my eyes to see that the world is much bigger than me and just to see how they appreciate the little things in life.
LSHERIE:  What victories have you already declared for your fashion career and how are you working towards those victories?
MQ: One goal I have accomplished is styling a magazine cover, not to mention I've styled three so far!  Networking was the biggest thing for me and just showing people how determined I was to not drop the ball!!!
LSHERIE:  What are the fashion streets saying about your work so far?
MQ:  So many people send me love and encouragement to keep going, but one thing I keep hearing is "you're gonna beast when schools out the way."  I must say I'm ready for that ride to the TOP!
______________________________
CONTACT 
Twitter & Instagram | @StyleSoSickk
______________________________