Play Maker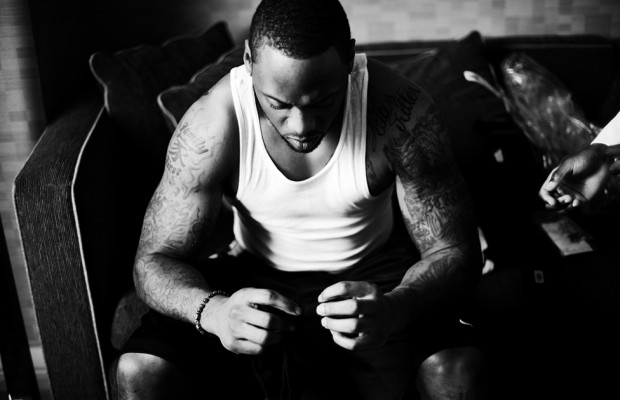 Erin Henderson
Play Maker
Free agent Erin Henderson is a NFL linebacker known for his tremendous efforts as past team member of the Minnesota Vikings. Eleven tackles and a pass deflection in his first season with the Vikings, showed his skills to be very promising for a long NFL career. When his tenure with the Vikings ended, Henderson focused on using his talents to inspire others, including enjoying music, wild life and writing.
Many times we all look at high profile athletes, actors, artists, etc. and not see them for who they really are. Passion, purpose, gifts – while they are all good, we should be reminded that these professionals are also human.  So what defines Henderson as a man…behind the athlete?
I would say integrity and loyalty to those close to me. Once you are in my circle and I call you a friend that means I will be there for you until the end no matter what you may need.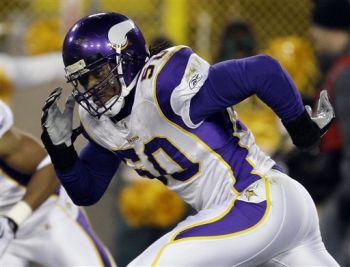 Let's go back to where it all began…
I started my journey being relentless in the pursuit of my goals. I have had many setbacks and obstacles to overcome, but knowing where I wanted to get to, when it was all said and done, it kept me motivated.
My later years of high school, I have always liked, but once you get older you realize the real opportunity that sports can do for you and the doors it can open when you are a good enough player and during my senior year I realized it was what I was meant to do.
That feeling of finding your purpose in life is powerful.  It's all you can think about and you want to tell everyone about it.  It can also have a range of emotions from being nervous or scared to sheer excitement and fulfillment. No doubt Henderson feels the same.  I can only imagine his "power moment" on that first day as an official NFL player.
Shock. It's a hard role to live up to and a tough road to travel just to get into a NFL uniform. It's almost indescribable. Your dreams and hard work are finally coming together all in one moment.
It's an intricate game. We have to all be on the same page and make things work. Those who aren't smart are found out quick and don't last long.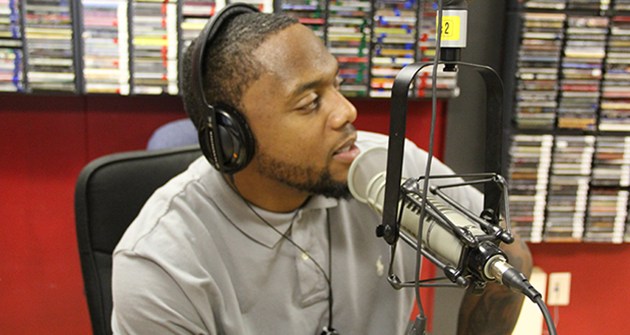 Henderson kicked off his career in the NFL as an undrafted player, yet he advanced and is continuing to do so regardless of legal and any other battles. He feels his strongest attribute is in communicating with his teammates.
The beginning of my career- going undrafted and dealing with the politics and the nature of the business and coaches I didn't see eye to eye to with. I was suspended for 4 games early in my career with injuries and the legal stuff I got into recently.
When on the filed it's important to be able to communicate with your team. I was the quarterback of the defense.  It's imperative that you communicate effectively so that everyone knows their role and we can make plays
Off the field it's the same.  It's important to get your point across so that people have clarity about what you want and who you are.
I don't know about my highest or most successful moment, but one of my favorites was playing in the meaningful snap where the game was online. Hanging in the balance, my brother forced a fumble; I recovered the fumble and returned it to the 1 yard line. I will always remember and cherish that.
Sometimes it's easy to forget the little things that make your purpose glow and touch the lives of others. Henderson is no stranger to the field, and yet he's no stranger to his community.  His "take charge" attitude has positively affected those around him, including his teammates and perfecting himself as an athlete.
We would all like to think we make a positive impact on those around us. I have always been able to get along with everyone in the locker room and I think that's something admirable, because it takes a lot to get along with different kinds of people.  I believe my teammates know when I step into a room I am there to work and to get better and improve myself.
I consider myself spiritual, but not overly religious. I have always had a strong relationship with God and that helps in keeping my sanity and keeping me strong during tough times and grounded during the good times.
This off season I have been doing hot yoga and working and field stuff.  It's a never ending process. Your body is a temple and you have to treat is as such so it can take care you while you work on perfecting it.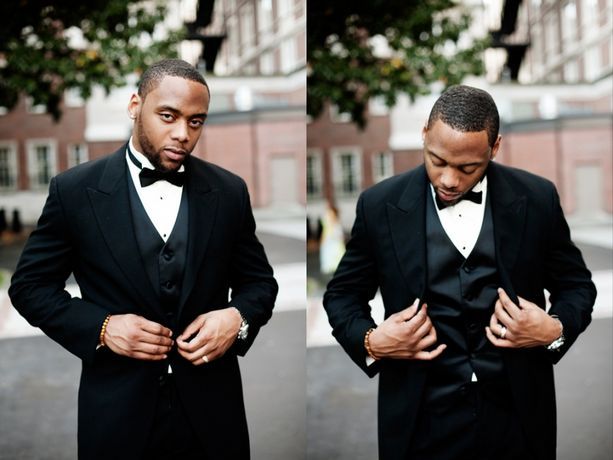 Now that the super linebacker is married and a father, his focus and desires have narrowed. Henderson uses his gift to inspire youth in his community and lending some great advice to those looking up to him.
I think for me it's about being enough for the little guys and the underdogs.  Being a free agent it means a lot to come as far to accomplish what I have. It's this story that shows even though you may not have all the bells and whistle, you can still make it even though it may be a tougher road.
Don't take anything for granted, in football or life. You never know when you can lose something so make the most of it. Be better than me. Learn from your mistakes and learn how to take it to the next level. 
Henderson says, "no one expected much," so he believes he has lived up to the expectations of his fans. Stepping into the football arena being undrafted, maybe many people did not expect much or that he would last as long.  But look at him now.  Sharing his story, that often includes his recent legal woes, has actually worked in his favor.  He now has deeper connection to people.  No matter your setbacks, personal struggles or whatever you want to call them, you are constantly being shaped to push your purpose further and that's what Erin Henderson is doing.
Five years from now, Henderson says he will hopefully be enjoying his family and fruits of his labor.  That's how you make the play!