Phillip Buchanon and The Transition: Football Star to Successful Entrepreneur
By LSherie on May 18, 2015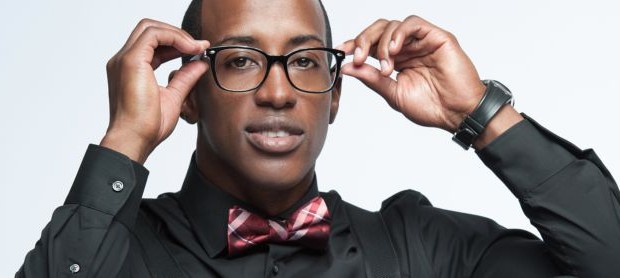 PHILLIP BUCHANON AND THE TRANSITION
Football Star to Successful Entrepreneur 
Many of us remember that spark, that gleam of hope and acknowledgement of who we are. In that moment, it's like nothing else matters. You can face yourself in the mirror and see the goodness that is yet to be revealed to the world.  That self-awareness. That confidence. Reassurance that your life has meaning. That you are special and will do great things. It's a feeling I have yet to fully be able to explain, and even so, many of us have already experienced it.
I guess Phillip would say he embraced the same emotion around the age of 10. Not sure of what would come of his life… his purpose, he knew something was special about him. Now in case you haven't heard, Phillip Buchanon, former NFL cornerback recently ended his career in football and is now engulfed in being an entrepreneur. When he was injured in 2011, which led to him retiring from the NFL, Buchanon had to take time to figure out how he would write the next chapter of his life and what that story would be.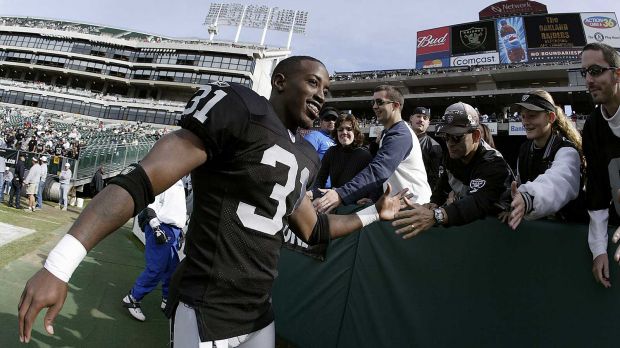 It wasn't easy giving up a passion he had spent 10 years devoting his life to… the lifestyle…the money.
Even though there were highs and lows, I loved every minute of my NFL career.  Some of the highs include being on an Oakland Raiders team that played in Super Bowl XXXVII. Some of the lows included disappointing injuries, which ultimately was the reason I retired. During my career, I had a lot of memorable experiences, learned a lot about myself, had a lot of fun and made a lot money.  I learn that I can be much more than an athlete viewed as a gladiator, but that I can also be a creator.
Adjusting to the end of intense training, learning plays and just focusing on football, Buchanon had to shift his focus from the life of a professional athlete.  No more daily routines in preparation for the next big game; his life was taking on a new direction.
I returned to the University of Miami to obtain my degree because that was important to me and also focus of building businesses. A wise man told me the new retirement approach is transition into entrepreneurship, so fortunately for me, I began working on my transition for life after sports before I had to stop playing because of injuries. I like to say I never retired I just re-fired and began channeling my energy towards entrepreneurship and being the best business man I could be.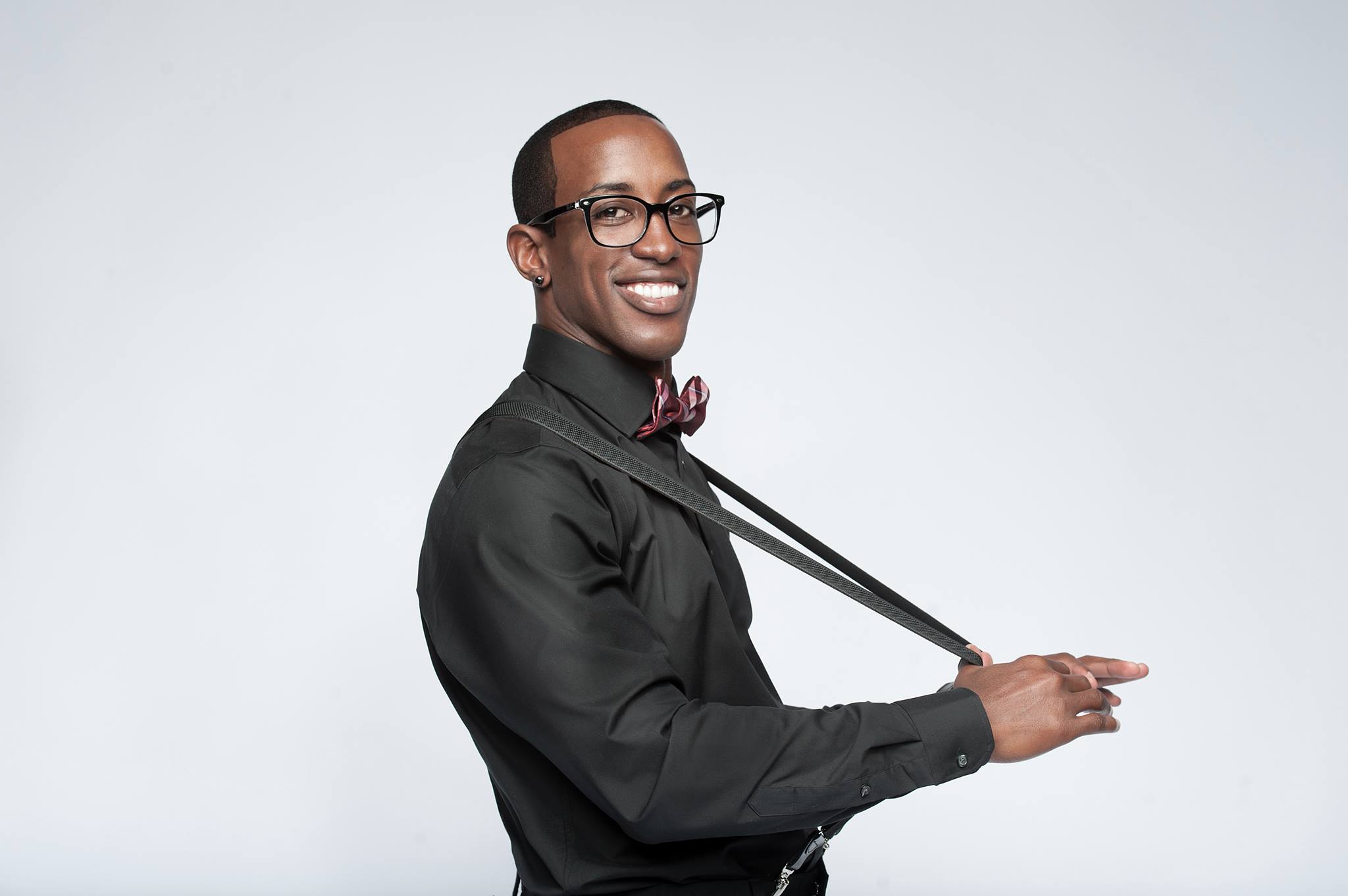 With a new direction and formula for smoothly transitioning into the next phase of his life, Buchanon only kept people around him that would effectively help him reach his goals and better himself becoming a serious businessman. He credited Wilfred Rivera, Darien Smith and Jonathan Nash and a couple of mentors, Gary Shiffman and Walter Bond who kept him grounded and on the right path to success after football.
Part of my daily routine consists of personal development and doing things to better myself like reading and meditating, and business meetings discussing strategies involving implementing and executing my business growth plans. My increased exposure to certain people and my decreased exposure to other people is critical to my continued success.  Your associates and friends influence you on a daily basis, some positively or other negatively. If you hang with gangsters you get gangster habits. If you associate with smart and intelligent people that will start to rub off on you as well. I have also learned to value my time more, so I use it much more wisely now than I did in the past.
Apparently his focus change and new mindset has worked as a stroke of genius. Since his retirement, Buchanon has written and published books including a line of children's books for The Little Phil's Financial Educational Series. 
Throughout my professional career and even now I do things to help young people as much as I can without over extending myself. The Little Phil's Financial Educational Series is my line of children books which are in English and Spanish to help younger kids learn the importance of understanding how to wisely manage money. I was giving an opportunity to read my books to 3 schools in my hometown of Fort Myers, FL for the start of Reading Across America this year. 
Plus he's released two new board games: Twerkin' It, what he says is just a fun, letting loose kind of game; and New Money: Staying Rich.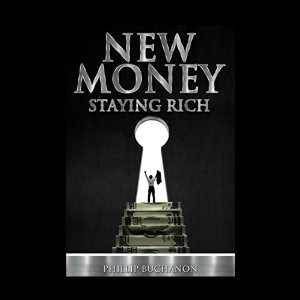 I came up with the idea one night when I was having a good time partying with friends.  New Money: Staying Rich is a companion product and complements the New Money: Staying Rich novel. It's the butt-naked truth about what happens to a lot of overnight multi-millionaires.  I was inspired to give back and teach New Money millionaire how to avoid some of the mistakes I made and give them the proper guidance to perspective about themselves, their money, their family, their friends, their haters, their supporters, their business associates, etc. It's off the hook and real-life from spending recklessly at wild parties and making it rain to child support to helping kids in the community to dealing with loved ones and dealing with haters. It's fun. It's funny. It's also serious and real-life! 
When he's not writing children's books or creating new fun life-lesson games, Buchanon dives head first into building up his brand with numerous projects and products. Even still, he makes time to give back to the community and leaves these messages for young men and women, but specifically to young black males:
1. Don't hate! Self-educate!
2. The company you keep will help you lift or cause you to drift.
3. If you want to be in a particular field of a certain occupation you have to study and/or associate with those type of people to get the proper wisdom to be successful.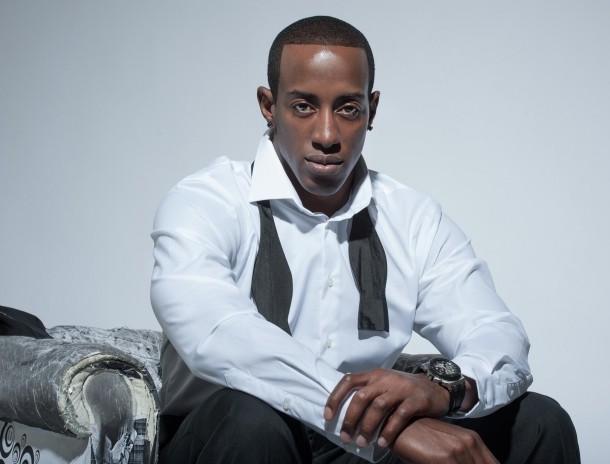 Similarly, this advice is the same advice he took while transitioning from football star to fresh entrepreneur. Nothing is the same now and understanding these simple laws of success is how he and many others are truly making an impact in their communities.
I love to compete, but now it is not on a football field. It's in the marketplace. My drive is at an all-time high. My friends make jokes about how driven I am. My motor doesn't  stop. I've created 15 novels, a board game, a party game, apps, etc. and this is just the beginning. I always believed I was special in a positive way since I was about 10 years-old.
Understanding the struggles and hardship of not having everything at his fingertips as a child, Buchanon pushes himself to greater realizing that his actions are necessary for his growth in success and strong will to win.
___________________________________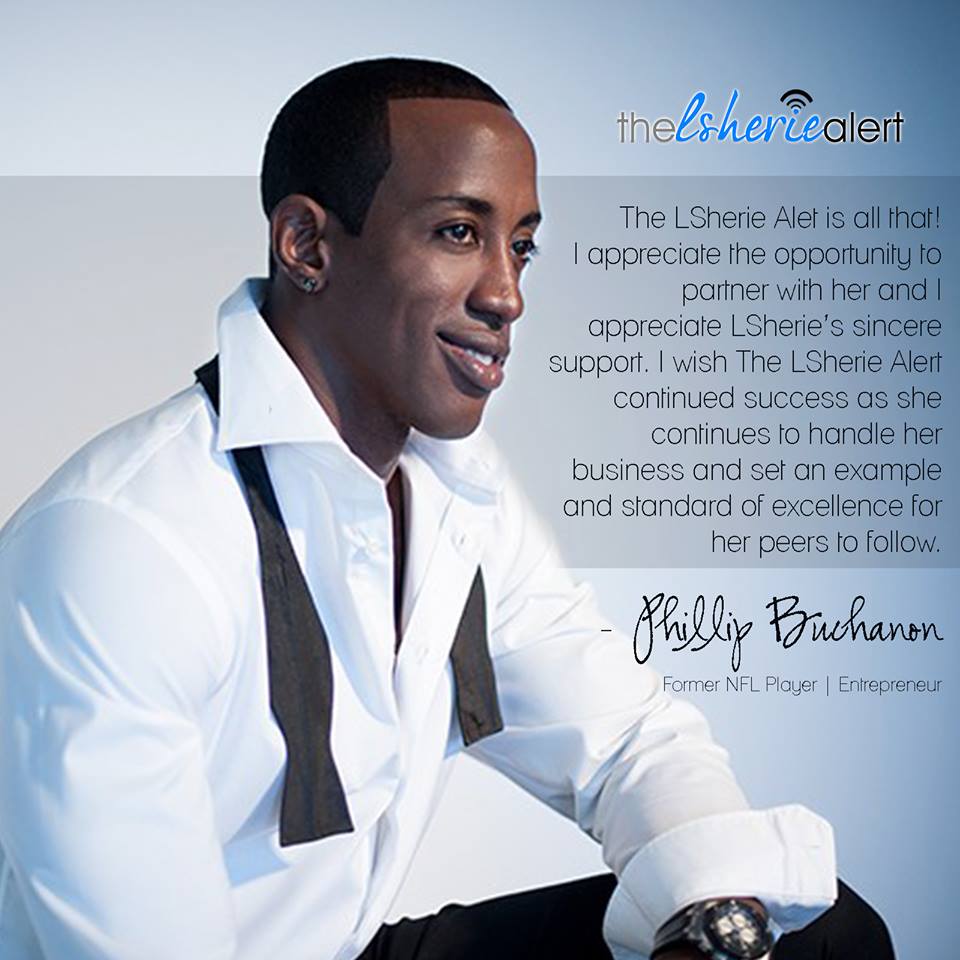 You may also like...
Copyright © 2016 The LSherie Alert, LLC