Paul C. Brunson | From a Businessman to a Business Man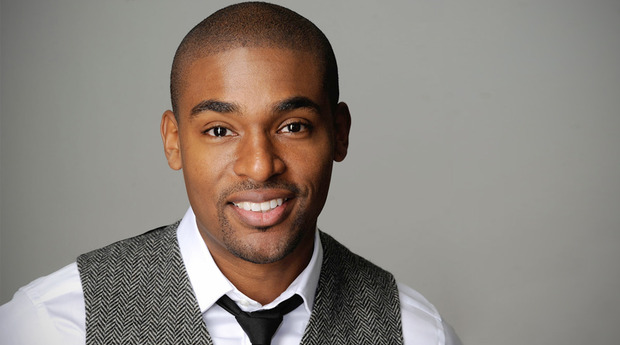 Recently I had the pleasure of catching up with the real-life "Hitch," Paul C. Brunson.  For those who may not know who I'm talking about, remember the movie "Hitch" with Will Smith as the leading role?  His job was basically matching people with their mates.  Well that's exactly what Paul is known for.  "Paul is much more than a matchmaker.  He's a life coach," says Oprah Winfrey.   No acting whatsoever, Paul has been branded worldwide as the "real-life Hitch" being one of very few men in the business of matchmaking.  Ask Paul back in high school what he would be when he grew up and matchmaking would have never crossed his mind.  His dreams were set on becoming a successful businessman- making good money and living the good life.  You see, his hobbies in school consisted of writing business plans and reading Forbes 400.  What teenager do you know spends his quality time learning every faucet of being a success in business? That passion to be great as a businessman was deeply embedded and is what has led to his success today.  Far from a nerd, even though his intelligence and choice of extracurricular activities span beyond his years, Paul was definitely the ladies man.  Paul reminisced about having many girlfriends in high school and college until he finally met the one woman that would change his life forever.
But let's rewind a bit.  Like many freshmen and sophomores in college, Paul enjoyed everything but maintaining his grades.  One day, all of that changed.  Paul's intellect was pricked when he purchased his first book, Why Should White Guys Have All The Fun? by Reginald F. Lewis.  This book…this book with its controversial title sparked curiosity in Paul as he wondered how this man, this black man could be so audacious as to write a book about white men having all the fun.  So, he read it and then he read it again.  He couldn't put the book down.  There was a wealth of knowledge in that book alone that gave him new perspective on life.  It made him look back at himself and judge himself for how he was leading his life and where it was headed.
"The book was about doing the best in your craft.  Every idea that comes from that book, I conveyed into my own life." – Paul C. Brunson
From that point on, Paul begin making drastic changes.  He took his classes more seriously and every bit of knowledge that he gained from reading Forbes 400, writing business plans and his business class swirled back into motion.
"I came out of a business background.  I wanted to operate in my authentic self." – Paul C. Brunson
Graduating from college with honors, Paul took on a lucrative position as an investment banker.  He was definitely back on track of his desires of being a successful businessman.  And so he was.  Soon after making good money and living the good life, Paul realized that his current course of life didn't fulfill him like he thought it would. The thought of waking every morning to go to that job ailed him so that he walked away.  Just like that, Paul left behind the money and the good life to find something better.  He yearned for something that lovingly caressed his spirit as much as it did his bank account.
"I by no means have the perfect life.  The thought of complacency is dangerous.  At that time I didn't feel comfortable." – Paul C. Brunson
There were several attempts of making it big in business, but they all fell through, however something else was about to charge a dramatic change in his life – he married his longtime girlfriend Jill.  Jill became even more so now than ever his sidekick…his soul mate.  Ladies, she is truly the epitome of standing by her man.  "Hands down the epitome- not many people know, but she used a lot of her own money to help me with my businesses," Paul said proudly.  Times were definitely hard for the Brunson household, but they relied on each other for support.  "It takes team work to make the dream work.  I can't function in one day without the two of us.  You have someone to help work through situations," said Paul.  With perseverance, Paul made yet another career move assisting students in D.C. as a "director of 'super centers.'"  Working with the youth in D.C. struck a nerve.  Like many communities throughout the nation, youth (especially in deprived areas) are being "written off" as failures to society.  Paul took a deeply rooted offense to this because of negative words lingering from his past basically telling him that he wouldn't amount to very much.  Well look at him now.  Like a "moth to a flame" so to speak, Paul jumped at the opportunity to lend his guidance to the youth in D.C.  He formed a non-profit group known as "Academic Engine."  "I worked with high school and middle school students and mentees.  I've seen it first hand, it's the squeaky wheel that gets the oil," he said.  Little did Paul know that Academic Engine would add more fuel to his desire to be successful and helping others.
Nowadays, it's rare to find two traditional parents in a household.  Statistics have shown in many cases of low education, poverty and crime resulting from one-guardian households. Paul began to see this more and more as he worked with the youth D.C..  This made him wonder why the mothers and fathers weren't staying together.  Paul states in his animated biography that he and his wife joking stated that they should become "matchmakers."  Apparently that sparked some interest because soon Paul dove right into learning about being a matchmaker.  I already know what you're thinking, because I was too… how in the world does someone just up and become a matchmaker? According to Paul, "there are governing bodies like taking courses in physiology- there's a method."  I like to think that Paul is a researcher.  He goes after what he wants and feeds his curiosity by engrossing himself in it well enough to know it and do it with comfort.  In a nutshell that's what he did.  He learned and read and followed other great matchmakers, one in particular, Rachel Greenwald.  She is "the best matchmaker on the planet because I learned from her.  She was my mentor.  I participated in her theories.  She's the smartest and very talented," Paul said as he praised his mentor for teaching him everything he knows.   From there, Paul began matchmaking even over social media. His fan base increased significantly and everyone wanted the advice from the "real-life Hitch!"  Things were looking up, but he couldn't imagine how "up" things would get until being approached by representatives from Oprah Winfrey's television network (OWN Network).  He was offered the grand opportunity of sharing his craft with the world on a larger scale- much larger by accepting title as the new co-host of Lovetown USA.  This television series is based on the "attempt to mend relationships of embattled friends and lovers—young and old—and find true love for singles." Of course he took and ran with it! The show became a success.
"Social media has literally changed my life as a modern day matchmaker." – Paul C. Brunson
Being that he is a matchmaker, I asked him about today's concept of love in his words he stated…
"Love.  We generally define love and sex as the same thing.  Love 40 to 50 years ago was not the prerequisite for a relationship.  It was more so about a social-economic status.  Now, the thought is we must have love or sex or both in the beginning.  When we talk to anthropologists, they point to birth control.  Prior to birth control the consequence of sex was a child and then marriage.  Now, people can have sex without consequence." – Paul C. Brunson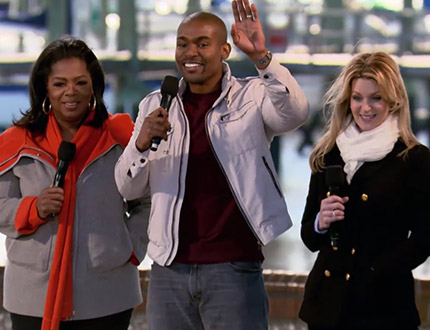 Boosting his personal success, Paul recently released his book, It's Complicated – But It Doesn't Have to Be, which is selling very well! He said he wanted to write something for his son.  "I realized there wasn't a book about relationships and how to make them work."  Awesome right?! Well his book is soaring with the first book tour already over and another one planned in May 2013.  He's also working on an online course for matchmakers set to begin this month called Power Circles.
Paul C. Brunson is now truly living the dream- making the good money, living the good life all with his family standing by his side.  It definitely wasn't easy and Paul encourages you to do what he did, step out on faith.  "Everything in life has all made us who we are today.  We should embrace our uniqueness. We forget that we all have talent and skills- there's no one else on the planet like you.  You're going to have failures and disappointments- find out who you are.  My advice to anyone would be that you will never fail stepping out on faith.  Our belief is our reality…what we believe becomes our reality."  Paul's motivation and dedication to his work greatly impacts all through creating happiness in people's lives,  interviews such as this, and social media. "If you know it…talk about it," says Paul.
His story is an exciting whirlwind.  Today with love, family and being able to positively affect communities all over the nation and touch lives all over the world, Paul C. Brunson gracefully steps out of being a businessman to create a world of love as a business…man! – LSherie
———————————–
The Modern Day Matchmaker – Paul C Brunson

________________________
What's happening next?
– 2nd tour for book, It's Complicated (But It Doesn't Have to Be) : A Modern Guide to Finding and Keeping Love
– More blogging
Connect with Paul C. Brunson
Twitter / IG: @PaulCBrunson
Purchase book at these locations:
Amazon.com
Barnes&Noble
BAM
Penguin
As Seen On:
OWN Network
BBC
ABC
Anderson
Essence.com
Extra