Nikki B. Talks Art and Entrepreneurship
By LSherie on October 3, 2013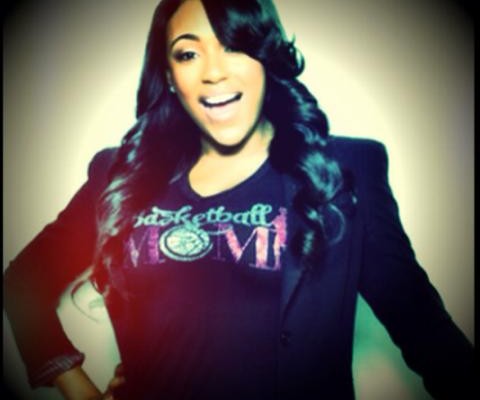 SOCIALLY ARTISTIC
Like the diverse Chicago culture, the Society Art Gallery owner, Nikki Burnett presents a collage of unique art pieces that in many ways intrigue viewers.  Nikki and her husband provide their West town Chicago community with a lofty venue for various events and hope to increase visibility by building relationships and social media marketing.  So far, so good, the gorgeous 4,000 square feet space is making a statement in the arts & culture of the already spicy Chicago…  – LSherie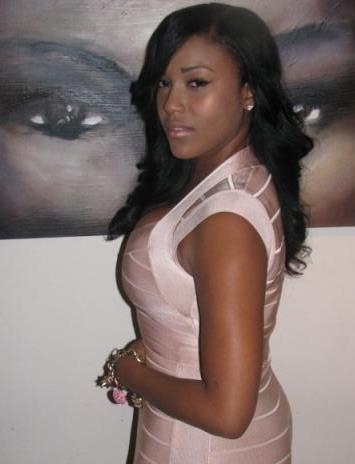 ______________________
LSHERIE: Tell us about yourself and how you became an entrepreneur.
NB: I started my career at a Chicago-based law firm in 1999 as a receptionist and was then promoted to legal secretary after completing college courses at Robert Morris. I then worked as an administrative assistant at Ace Hardware Corporation in Oak Brook, Ill. I soon became tired of working office jobs, and so my husband Brian and I decided to go into business for ourselves so that we could start building our future and not be limited to an hourly pay.
In 2005, we opened our first business — a dollar store called Dollar-Rama in Hazel Crest, Ill. Since then, I've had the desire to work only for myself and be my own boss. Being an entrepreneur provides the best feeling. It allows me to see my growth, strengths and weaknesses, and allows me to enjoy the fruits of my labor.
LSHERIE: What were your plans before opening Society Art Gallery versus the plans you may have post opening?
NB: When I first opened Society, I wanted to focus on private events such as fashion shows, birthday parties, retirement parties, baby showers and more. Now, my focus is on hosting corporate events, weddings and receptions. We still book private events so that our clients can have that intimate and unique atmosphere, but as part of our overarching business strategy, we are now working to expand our efforts to host events on a larger scale.
LSHERIE: What is your biggest market and how are you targeting the people in those areas?
NB: Right now, our biggest market is still those individuals who want to host a nice private event, but we are steadily broadening who we are targeting through our marketing efforts. We're hosting more of our own events — like an open house recently, as well as holiday parties —so we can get people in the door so they can see the space. And it's been working. We've also partnered with Eminent PR Group, and throughout the past few months, we've been working to build relationships with local businesses and shops. And we've extended our social media outreach. So there's been a lot of work going on!
LSHERIE: Okay, so now that we know your market and what your future goals are — tell us more about Society Art Gallery.
NB: I'm in business with my husband and my friend Dorian Minor. Society opened in September 2011. I selected the West Loop/West Town area because of the popular loft-style buildings and parking accessibility. Our venue offers 4,000 square feet of open loft space filled with creative artwork from local artists. I decided to feature art in the space to give something different from the venues in the Chicago area, as well as to allow artists to showcase their work. Some of the artists we've featured include Rodney Wade, Damon Hendricks, Elliott Dugar, Daria Amerik, Phillip Scott and Roger Carter, to name a few. We also allow people to purchase the art.
LSHERIE: How is the support from your community for Society Art Gallery?
NB: We have had a lot of support from the community, from Chicago in general. People are excited when they come into the space. We are still fairly new, though, so we are continuing to build relationships and get our name out there.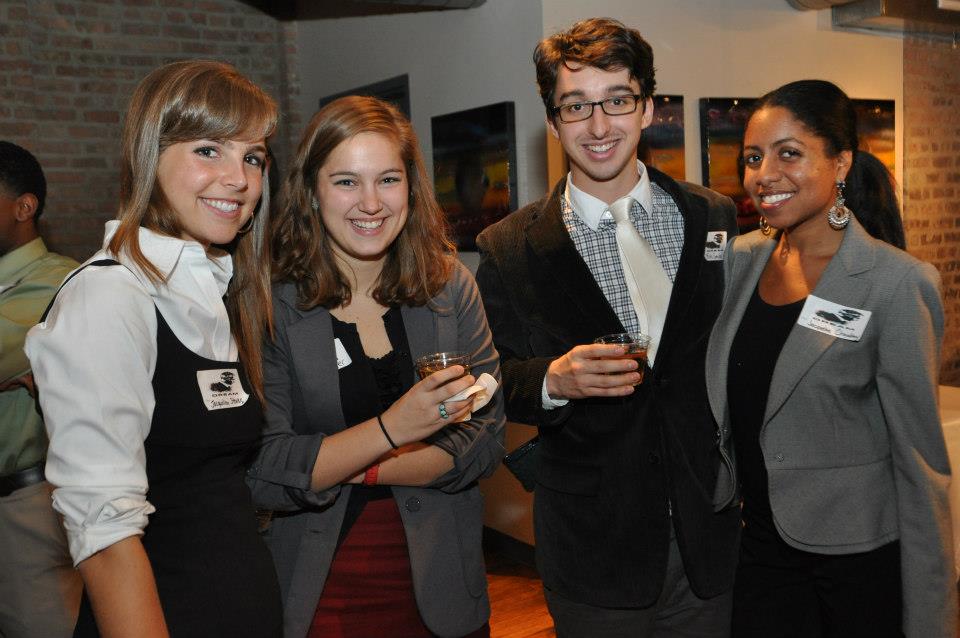 LSHERIE: Are the artists all from the Chicago area? Do you have pieces from known artists and those outside of Chicago in your collection?
NB: Yes, the artists that presently exhibit at the gallery are all from the Chicago land area. But we love to showcase all artists — no matter where they are from.
LSHERIE: What are a few of your success stories and how are you building recognition?
NB: We were featured in Rolling Out. We also held a successful grand opening, which was a major accomplishment starting off. In addition to the initiatives I've already mentioned, we're continuing to build recognition by hosting the best, upscale events in the Chicago area.
LSHERIE: Is there an opportunity for artists outside of your collection to present their work to also be included? If so, how?
NB: If an artist is interested in showcasing their work, they can simply email me at: societychicago@yahoo.com.
LSHERIE: How would you describe your customers and their reactions to your current collection?
NB: Our customers are always intrigued by the art, as each piece represents something different.
LSHERIE: The space is absolutely beautiful. I love the modern industrial look – and it has a warm ambiance. What types of events have been hosted at Society Art Gallery – which was your favorite?
NB: We've hosted an event for Frankie Beverly & Maze (they were celebrating a birthday for one of their band members, and it was a mix-and-mingle for all their people.) We also hosted Judge Mathis' wrap party for his show. My favorite event has been the Red Pump Project Fashion Show, which was hosted by comedian Kim Coles, because it was well-planned and it offered great designers that showcased amazing clothing. The show reminded you of a fashion show during New York Fashion Week. Plus, it was for a great cause — HIV/AIDS awareness.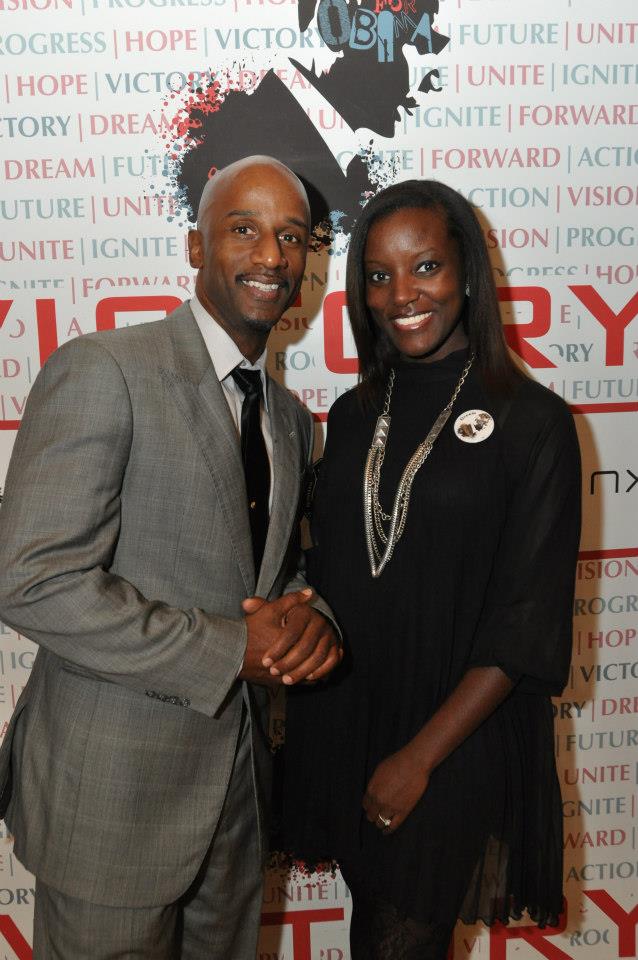 LSHERIE: How would you compare your gallery to others in the area?
NB: Our gallery is very competitive in price, and we offer more bang for the consumers' buck. We can also comfortably hold large parties of people, as well as smaller, more intimate ones. There aren't a lot of venues that can do that successfully without making the event feel too packed or too empty.
LSHERIE: Have you considered art programs for youth in the area? Is this something you may consider in the future?
NB: Yes, this is something we are definitely considering in the future. As we expand our brand and continue to reach out to the community, we will start working on more initiatives like that.
LSHERIE: Which of the pieces you're showcasing are your favorite and why?
NB: Currently, the Legends Collection by Elliott is my favorite because it represents where music originated.
LSHERIE: What is your fascination with art? Do you have a personal favorite artist?
NB: I like creativity, color and imagination. My favorite artist is Rodney Wade; his work is more on a contemporary scale, which is the type of art that interests me most.
LSHERIE: Why do you feel your business benefits the Chicago area?
NB: Society Art Gallery benefits the Chicago area because we offer a great space at a very competitive rate. We also offer artists exposure at no cost, and the opportunity to build relationships and a name for themselves.
 ______________________
CONNECT
Phone: (312) 265-0175
Email Address:  SocietyChicago@yahoo.com
Facebook: www.facebook.com/pages/Society-Art-Gallery/151564161597405
Twitter: @SocietyChicago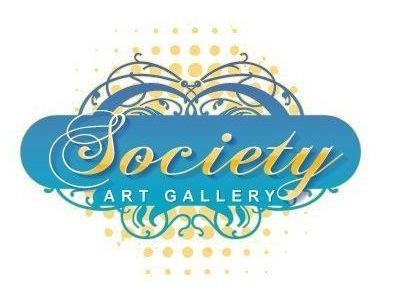 You may also like...
Copyright © 2016 The LSherie Alert, LLC