More Than A Disney Star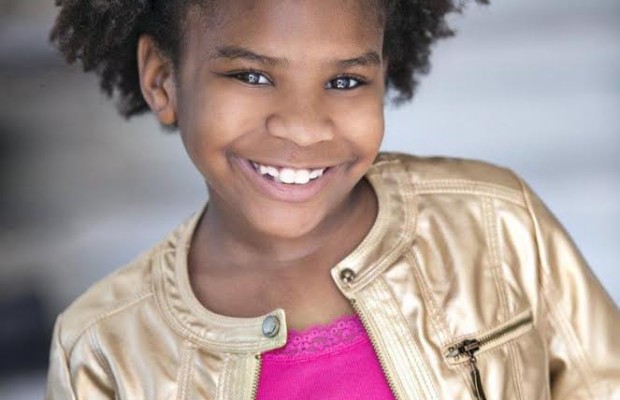 MORE THAN A DISNEY STAR
TRINITEE STOKES
If you ever get the chance to talk to her, your life will be challenged to be more and do more with every ounce God has given you.
Needless to say, this little woman brightens my day! But wait… let me tell you why.
With a personality that can't be taught, 9-year old superstar, Trinitee Stokes known as Disney Channel's "Judy Cooper" from the original series K. C. Undercover, beams success and pure determination.
Trinitee Stokes is a native Mississippian with a host of amazing talents.  Besides acting and singing, she has an unparalleled sense of self and quite the fashion designer. Yes! Trinitee designs, sketches and sews her own clothes!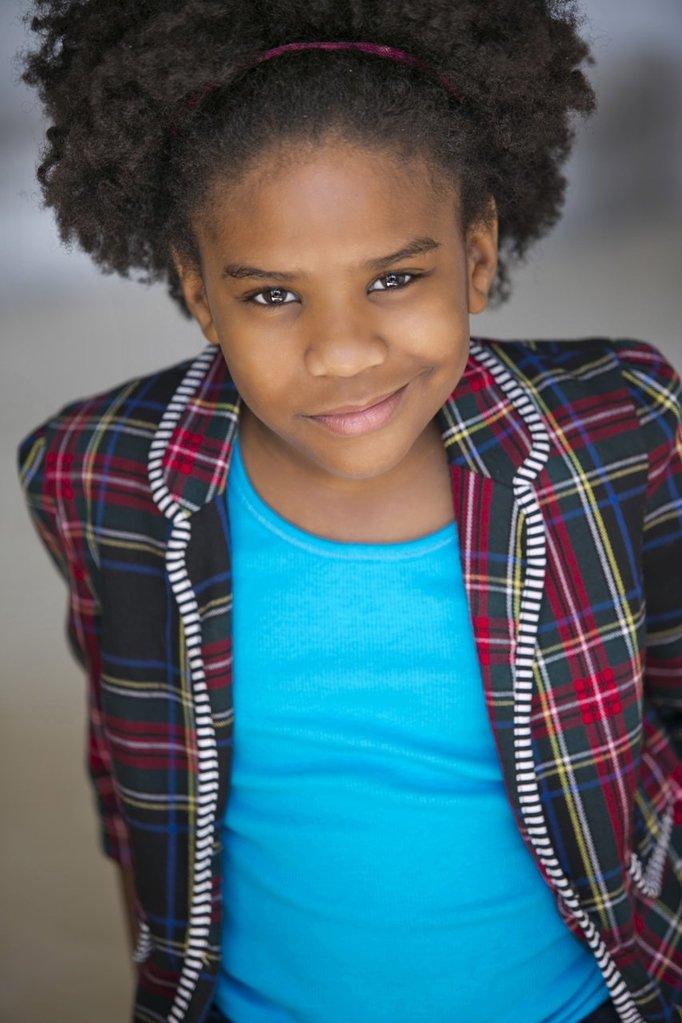 Trinitee recalls her first acting role was in her mother's stage play. Never afraid of the crowd or the stage for that matter, Trinitee knew at an early age that acting…entertaining is definitely what she wanted to do with her life.  Upon moving to the big city and bright lights of Los Angeles with her family, Trinitee auditioned for commercials and even feature films.
I think I was 3… no wait… I was 2 and watching "That's So Raven" and I remember telling my mom that's what I wanted to do. Plus I've always loved getting the kids to like create characters or make characters alive in my own way.  I've always loved doing this.
Her talents and huge personality has truly captured the hearts of many all across the country, but this amazing star refuses to let her own light blind her from what matters most… her family and friends.
We've all heard the stories of people moving on up and becoming famous and then they change into this monstrous being… well not Trinitee. Still down to earth she keeps everything in perspective, including challenges that may arise, and nearly always crediting God and her parents for her amazing success.
It [fame] really hasn't changed me it all, except for more traveling. It really hasn't changed me at all. I'm still the same ole me. I still have the same friends.  Like fame really didn't change me. I don't really consider myself famous. I just think I'm a normal person who just got a great opportunity to do something great.
I know that God is going to like protect us. So I don't really think that anything is going to go wrong.  Plus I have really good role models… like my parents so I don't really think anything is going to go wrong.
The fifth-grader has mastered school, stardom, friends, family time, designing clothes, writing music and of course acting… like a professional. It's all about balance.  Trinitee stated that her mom makes sure she gets plenty of play time with friends.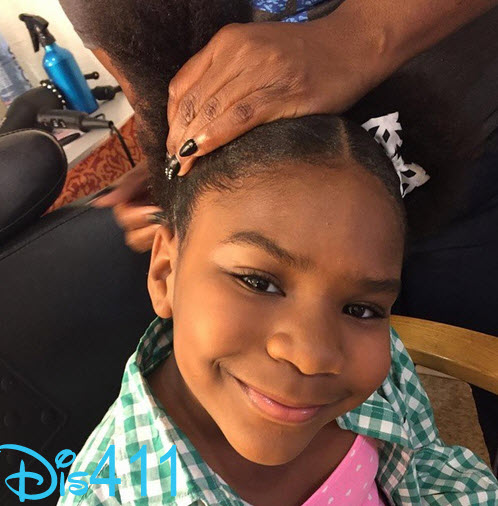 I work hard and I play hard. I spend time with my friends and plus I love what I do it's not really like a job to me.
And speaking of job. Trinitee, talked about her character "Judy Cooper" on K. C. Undercover and the similarities between her and the quirky robot.
I was like excited, because the character is kinda like me… almost… except I'm not a robot and all that stuff, but like characteristically and the socially awkward part… is kinda like me.  We're both like feisty and sassy and we're like smart and everything and we both have great sense of fashion!
If you haven't seen Trinitee in action… check out this clip from K. C. Undercover.

As I mentioned before, television isn't the only thing on Trinitee's radar. She had goals… and I mean big goals!
Next year I want to have my album out. I want to be selling out auditoriums and have books out about my music. I just want to live it all out and see what God can do.
I started writing like earlier this year. I'm in the studio now.
I want to have my own TV shows, do a couple of movies and have my own fashion line… in London!
IT'S GO BIG OR GO HOME!
I'm telling you now to keep your eyes on this one. Trinitee Stokes is definitely here on purpose with a vision to push through adversity and whatever glass ceiling lurks ahead. Her confidence alone will crush any challenges that may come her way.  So if you or even a young person you know who's heart is set on achieving what many may deem as impossible… here's what Trinitee has to say to you…
Never give up and keep trying. Something's greater on the other side.  God has ordained things so when you want to give up, but you keep on pushing, something greater will come out on the other side.
If I were you, I'd take this bit of advice and run full steam ahead! But check this out. Trinitee and a host of other Disney stars will be in Jackson, Mississippi Saturday, November 14 for the awesome Tween Star Live event… click below for details.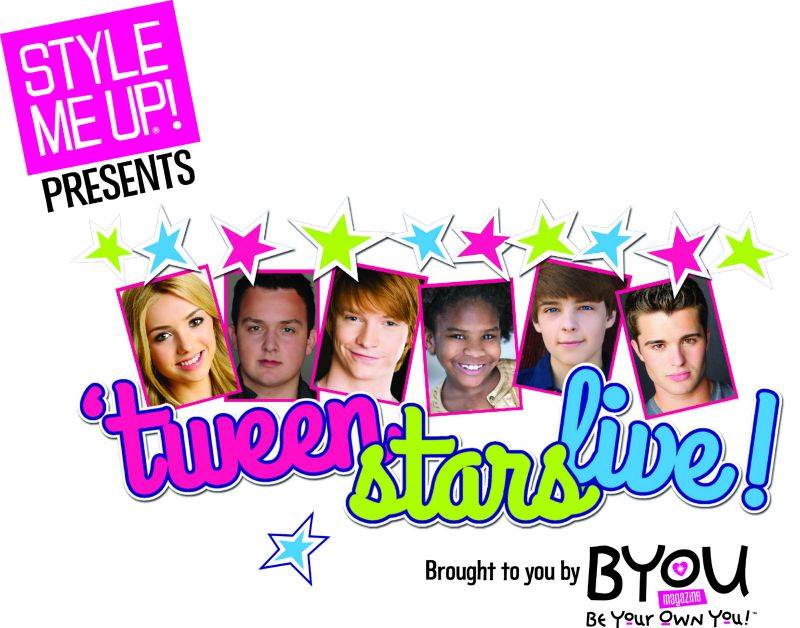 It's like a big family interactive show. The kids get to come up on stage with us and play heads up 7 up. There's singing and dancing and lip sync battles and we go out onto the floor for Q & A.  It's a really fun event and everyone will enjoy it.
Bring the family out and meet Trinitee for yourself! I guarantee you'll love it!