Intriguing Hair: The Makings of An Empire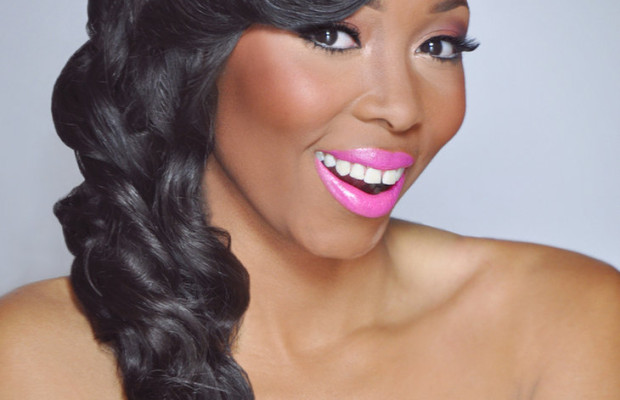 Black Couple Builds Blueprint to Success in the Hair Industry
Enter Intriguing Hair, based in Hyde Park, MA that offers an exceptional hair extension experience from purchase to installation for a fraction of the cost of a regular salon. Much like manicure/pedicure "spas," Intriguing Hair can offer a limited service menu but high-quality hair extensions, treatment products, hair accessories, and services. The weave bar concept has recently become wildly popular in Atlanta, Houston, New York, & Philadelphia allowing hair extension-goers to attain styles ranging from straight to curly, corporate, evening-ready, or celebrity inspired for an affordable cost. | Intriguing Hair
Baron Langston and Nikia Londy, the proud owners of Intriguing Hair have truly dedicated every ounce of skill to their business.  After talking to the couple, it was apparent that this is much more than an avenue for a quick dollar.
(BARON) We are a black couple and basically the start was trying to build something for our son.  To leave something. I do feel like a lot of minority kids… the parent, whether by choice or not by their choice, they don't really leave too much for the kids and then the kids have to grow up trying to figure out how they are going to live.  We are trying to build an empire that we can hand down to our son. We also figured out that we couldn't do that by working for other people.

I've always been in business… had a few different businesses on the side.  Nakia has a background in sales, so when the opportunity came up – her job closed down – we tried selling things. I was selling cars so we combined to figure out what we could sell and make a success. So we started selling designer handbags and designer glasses and then that trickled out.    She came up with the idea, because when she was a child she went to hair school.  She always had a passion for hair.

So I was like if that's what your passion is, why don't we try to make some money.  I was a little skeptical at first. We literally took everything that we both had and put it to the business.  I didn't want to cut any corners.

Initially we started online… we were just an online business.  We did delivers to local customers and hair salons. That started getting the buzz out for us locally and nationwide.  Actually, we have customers all over the world even as far as Europe and Australia. Different places are starting to order online. The next step in the evolution would be to open a physical location.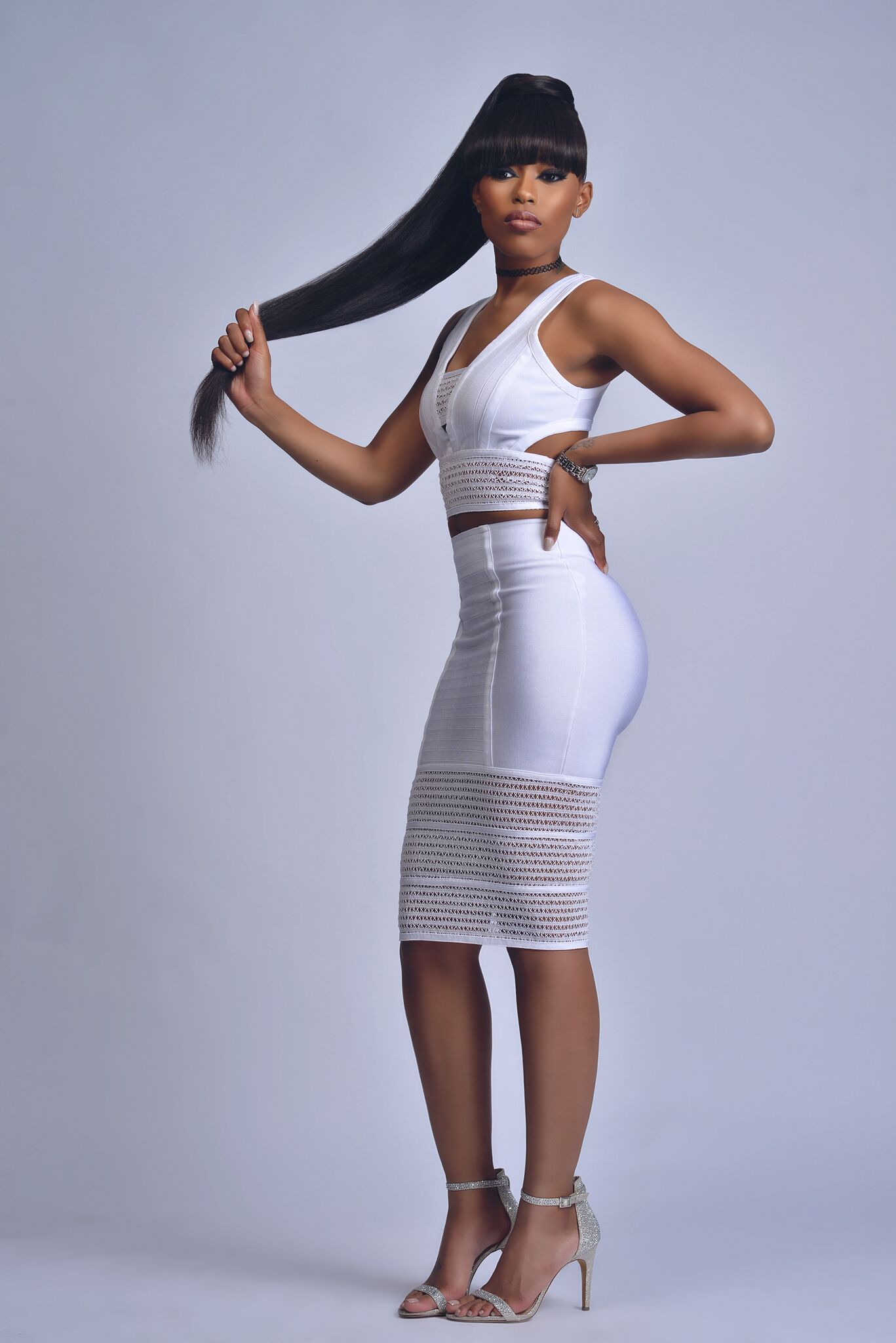 Intriguing Hair did not get their luxury reputation by lack of product research, a marketing plan, passion and a desire to serve. The owners of Intriguing Hair are determined that their brand… their business will not wither away. Every customer whether wealthy or not, experiences the same level of customer service as celebrities.
There are two things small businesses must remember to even get off the ground… quality product or services and great customer service.  Failure to master just those two elements have been the cause of fatal loss for so many small businesses.
(BARON) So after the success of the company with the online business, we opened up our first store. We wanted it to be like a high-end boutique. Giving the everyday customer the feeling of being just as special as the celebrity and high-end clients. We cater to celebrities and high-end customers, but we want everyone to have that same experience.  We want to give the best quality product and the best customer service at an affordable price. They get the same treatment as Janet Jackson if she were to walk into my store.

I want you to feel happy for spending your money with us.  When we approached our business model we were like, we definitely want to give the type of service that missing with our people – customer service.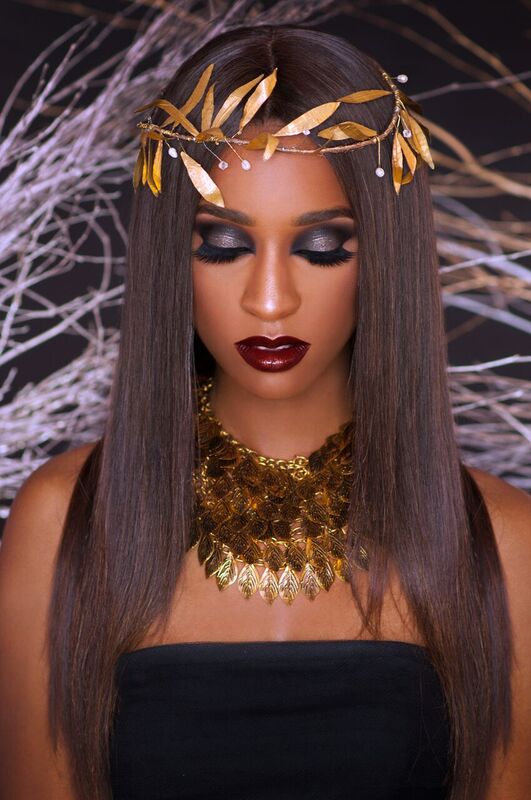 Businesses tend to take customers for granted.  Without customers there is no business. In the Black community, we've been trained that black businesses have poor customer service and low quality products and bad service.  While this may be true for some, there are non-minority businesses who produce and sell horrible products or even dish the same horrible service and yet… we shop, we support, we tell others how bad they are, but continue to hand over our dollars.  These are tough stereotypes Intriguing Hair is determined to destroy. No matter how you slice it, if your customer service is poo, expect your profits to be the same.
Intriguing Hair has poured time, blood, sweat and tears into acquiring the best… the top of the line products and they chose not to cut corners understanding that in doing so, could severely damage company integrity.
I will say it's refreshing to know that Black businesses like Intriguing Hair, are finally integrating into the hair industry and I don't mean just selling extensions, but the engrossing time in research, finding the best products and learning the entire gamut of the industry to push dollars back into their communities.
(BARON) Big brands aren't thinking about making a quick dollar.  They are thinking longevity… 20 years, 30 years, 50 years. I want my company to be around 20 to 30 years after I'm gone.

(NAKIA) I actually did some market research on hair extensions – seven out of ten women get hair extensions, black women will wear hair extensions at some point.  I think that we do need more black people in the hair industry, because I think it is definitely monopolized by the Asian market. It's hard… sometimes it's very, very hard to get into the business.  Even the Beauty Supply chains, the ordering is in Korean. So how can an English-speaking person order beauty supplies?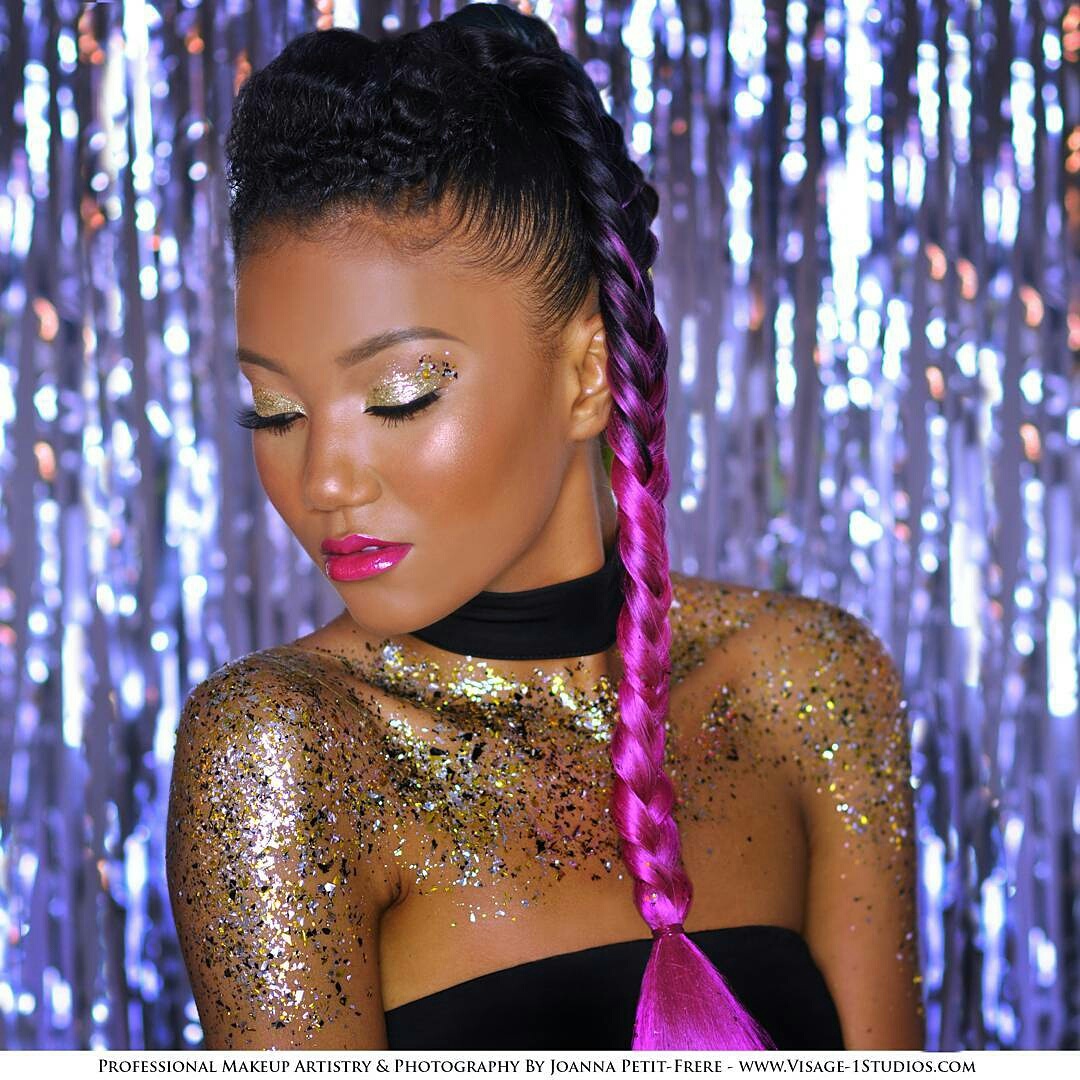 In 2014, it is estimated that market value of hair care products formulated for Black consumers or specifically marketed to Black consumers is worth $774 million up 2.5% over 2013 and 12% since 2009. There is also a trend of Black women moving away from beauty supply store hair to virgin hair extensions. While it can be extremely expensive depending on how it's applied some women are willing to make the investment because it can be treated like their own hair, and can be reused over and over. As more women wear this type of hair, they will have to invest in treatments to maintain it. Maintaining a weave provides a huge opportunity for salons like intriguing Hair to meet the needs of their consumer in this multi-billion-dollar industry. | Intriguing Hair
(BARON) You have to think about the strength of the black dollar.  We represent the largest number of spending in the United States and spending it with other people.  If we could start spending that money with each other, we would do much better in any industry, not just hair, that's clothing lines… everything. It works across the board.  We have the strength with the dollars that we spend. I would love for Blacks to start spending money with Blacks period, not just on hair. Recognizing the fact that we're giving away our economic power when we pay people who aren't putting the money back into our communities, but into their communities.
That's a mouthful of truth.  Keeping all of this in mind, when it came to building the brand for Intriguing Hair, a specific roadmap was created by watching other successful companies within the hair industry.  Being that the market for hair is extremely overly saturated, there was much thought into planning before just jumping head first…
(NAKIA) It is very important to create a business plan. I think sometimes people rush and try to hurry up and do things and not really think about what they're doing – write it down, organize it right.  You have these great ideas and you have to figure out a way for them all to actually work.

(BARON) We had to test out different products.  We didn't just jump in with the best product.  We jumped in with some really good products and we only went up from there. We weren't thinking about getting the same deals everyone else was getting. It was really about us testing out the hair to get the best quality that we could find.  It's times that we really weren't making the profit because we really wanted to give the customer the good hair – because most of the other reviews were, 'Oh the hair only lasts so long… it's shedding… or this and that.' We were spending top dollar to make sure that you can't ever say that about our hair. We've literally taken losses to find the distributor – we are going to source. We are the distributors now. Like our hair is being taken off the heads and being made for us.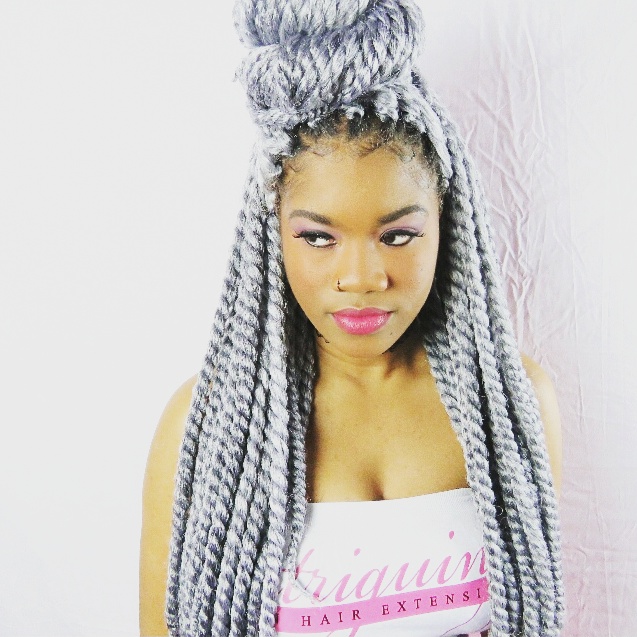 The process itself yields a lot of pressure, especially it being a family business. You can imagine, eating, sleeping and dreaming this stuff. The couple admits it was quite stressful.   If they failed at making this business work, they stood to lose everything. Now that's pressure.
(BARON) Even to the day there's no relaxation.  Until our children are comfortable, we're not going to relax. The pressure is… we're fighting to play catch up with people that already have the opportunities.  What keeps us going is knowing that we're doing this for our son.  He's not going to feel these pressures that we've felt. By the time we're done with this and maybe we'll be too old to be able to reap the benefits of success, but my son and his children will be able to pick out what they want to do in their life.  I mean, I saw my mom working three different jobs and then my friends having Nanny's and all that just made me feel inferior.
The motivation is clear. I don't believe anything is going to stop them from reaching their goals.
The couple opened up their first high-end boutique store about two years ago in Boston. The idea behind the boutique was to be able to accommodate all customers including celebrities. When celebrities come into town, a private weave bar is opened up to them for weave installations and styling. How nice is that?! That idea was such a big hit that the couple opened up Boston's first official weave bar.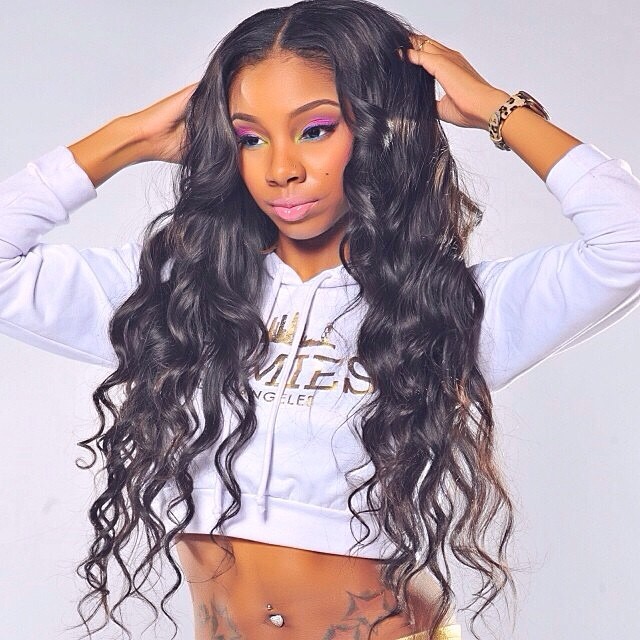 (BARON) It's just weaves.  Anything to enhance your natural hair.  We don't do any chemicals and we're all about protective styling at the weave bar so that was next step – open up the weave bar.  We sell you the hair and you can also get your hair installed there. After that I would like to open up other locations. Online seems to be what's popping.  I definitely want to increase my online presence.
Since the start of Intriguing Hair in 2013, the company has positioned itself as a leader in the hair industry. "We have chosen our own destiny as opposed to allowing the hair industry define it for us," said Nikia Londy.
The company continues to grow at a fast pace with clients in major markets Atlanta, Boston, Charlotte, Hartford, Houston, Los Angeles, New York, and Providence. Their quality hair extensions allow them to provide their consumer with an exceptional consumer experience using the finest virgin hair extensions, extension treatment products, and hair accessories. Any woman can tell you, that her hair can make or break her mood. A great hair extension experience can make a women feel "on top of the world" and a bad hair extension experience can ruin even the happiest of events. Until recently, however, quality virgin hair extensions and hair extension services were limited to those with an appointment or deep pockets, with an a la carte hair extension service often running in the $400 to $10,000 range. | Intriguing Hair
Alright, well I'm sold! I'm excited for Baron and Nikia and look forward to experiencing their services as well as their continued success! Follow me to Intriguing Hair!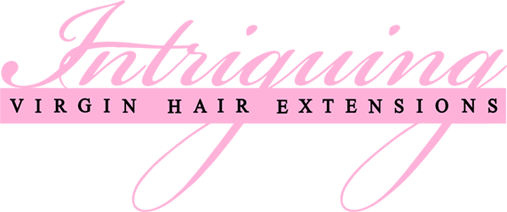 Follow on Social Media – @IntriguingHair