Keeping Up With LSherie
By LSherie on October 18, 2012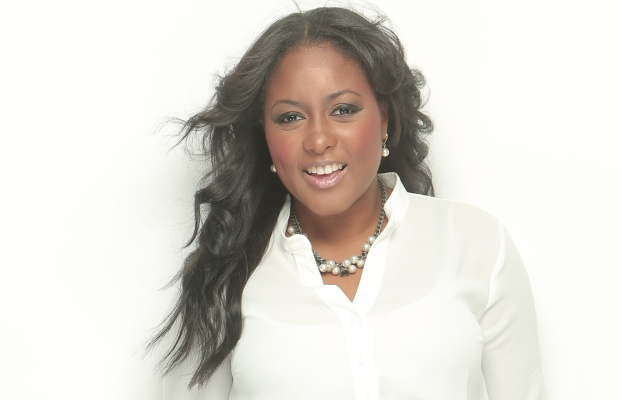 IN THE NEWS 
LSherie & The LSherie Alert 
Thank you for visiting The LSherie Alert ! Check out what our founder, LSherie has been up to…
Finding Positive Purpose: Volunteer strikes gold with social networking enterprise | The Clarion Ledger (Jackson, MS) – December 13, 2013
"LSherie Dean founded The LSherie Alert, LLC, transforming her voluntary publicizing of a list of citywide social events into a media website that focuses on cross-networking." – Rachel James-Terry
Get the entire article here: http://www.clarionledger.com/article/20131213/BIZ/312130019/Volunteer-strikes-gold-social-networking-enterprise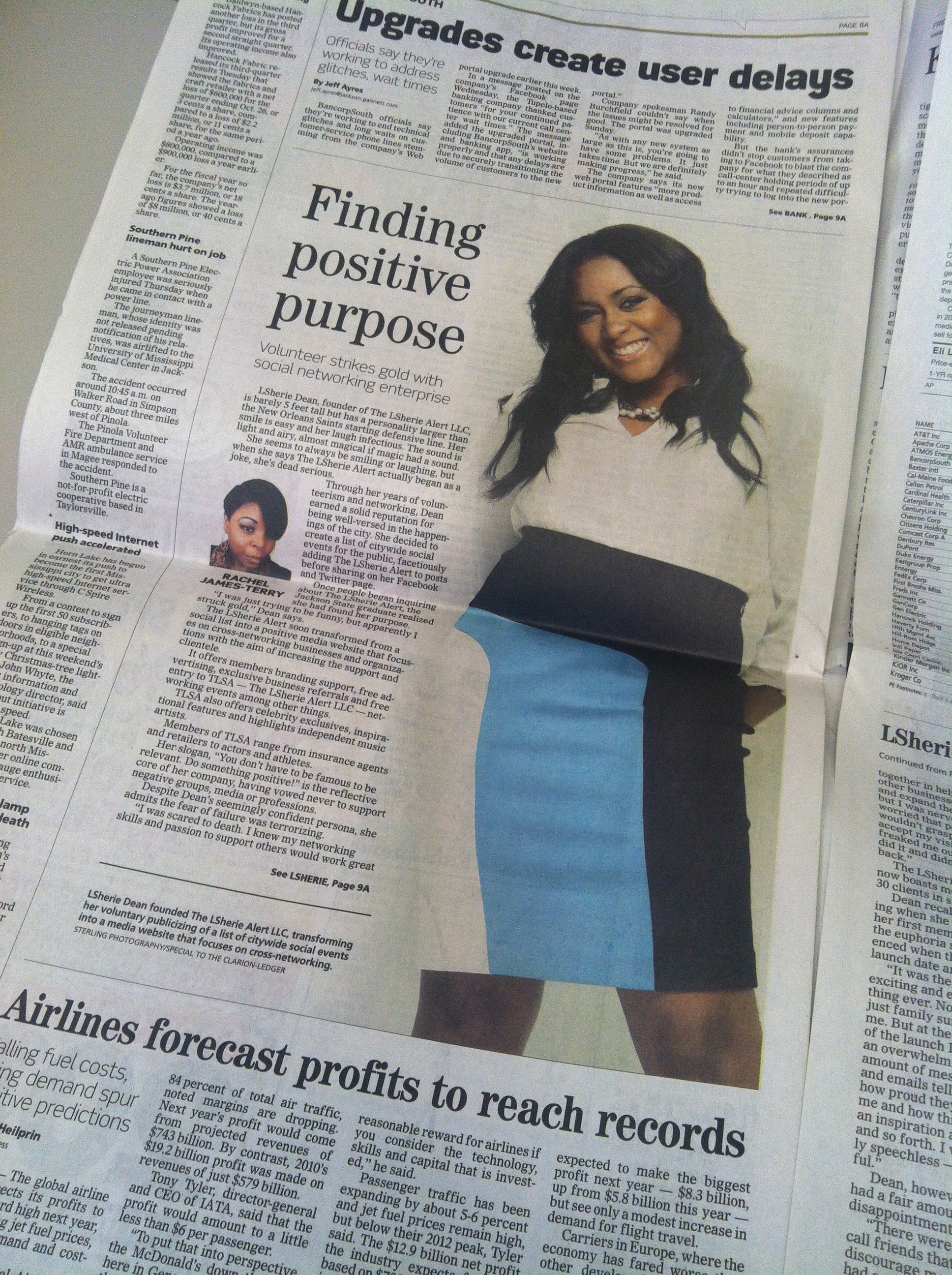 PULL MAGAZINE:  Young Promoter Makes Impact
"What started as a joke among friends, has now become a movement to empower artists, authors, business owners and musicians to market their products, services and events to the public.
L.Sherie Dean, a 30-something event promoter and entertainment writer from Jackson, MS., who unknowingly found her life calling by simply making a tagline on Facebook and Twitter." – Lester Holmes | http://pullmag.com/2013/12/04/young-promoter-makes-impact/
Greek Spirit Cuff Promo:
Check out our promo video for Greek Spirit Cuff! These awesome cuffs will be exclusively for TEAM TLSA members! You can join today – it's free, fun and gives cool rewards! Simply email a cool head shot, a few words as to why you support TLSA, your state and profession or pass-time to TheLSherieAlert.com
https://www.dropbox.com/sh/yxhc7307by1v7x2/bjaCzlmFPY#f:GSC1.mp4
September 13, 2012:  Live Interview with NTUNED (Blog Talk Radio)
LSherie spoke to Ms. P and K. Bookman of the NTUNED Show (Power Hour) about theLSHERIEalert and her many other hats! The show was taped LIVE on Sept. 13.  If you missed it, that's ok! Click on the link below and feel free to ask LSherie any questions you may have or leave a comment!
http://www.blogtalkradio.com/thentunedshow/2012/09/14/the-power-hour-with-special-guest-lsherie-dean-1
THANK YOU FOR TUNING IN!!!
DOLOOKBE INTERVIEW 2012:

October 2012:  Interview with DVDJ Reign on XPOSURE TV (Channel 18) – Jackson, Mississippi
LSherie was recently interviewed by DVDJ Reign in Jackson, MS for a two part episode of XPOSURE TV.  Click below for Part 1!
— You can also view Part 1 of LSherie's interview with XPOSURE TV on www.DOLOOKBE.com!   Thank you for tuning in!
Here it is! Part 2 of The LSherie Alert  interview with XPOSURE TV!

Follow on Twitter | Instagram : @TheLSherie
Friend on Facebook: L Sherie Dean
"Like" on Facebook: The LSherie Alert
LinkedIn:  LSherie Alert
You may also like...
Copyright © 2016 The LSherie Alert, LLC