Hosea Chanchez | Passion & Purpose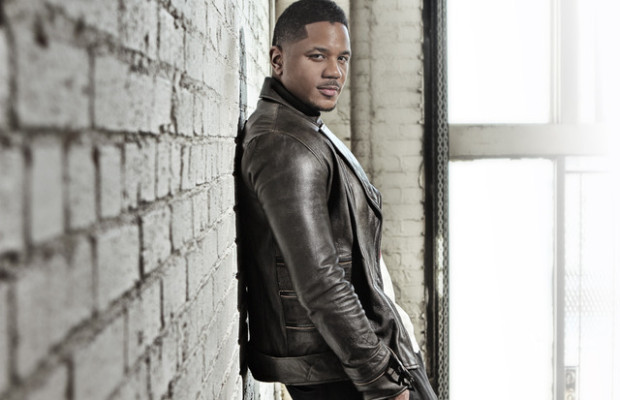 Check out this DENIM Magazine exclusive by L. Sherie with Model | Entrepreneur | Real Housewives of Atlandta Reality TV Star, Hosea Chanchez (January 2012)
"Hosea Chanchez also known as 'Malik Wright' from BET's television series, The Game is so cool! The laid back actor shared with me memories from his childhood up to his fanbase growing acting career.  With the new season of The Game set to premiere on BET, March 26, Hosea shares his love for the charter cast in this flashback interview for Denim Magazine.
Fusing his passion into his purpose, Hosea Chanchez is quite the opposite of his Malik role in hit television series, The Game.  He carries his talents in front of cameras while mentoring and challenging youth behind the scenes.  On the set of a recent Denim Magazine shoot in L.A., Hosea sat down and poured out his passion for his purpose and the man he believe God created him to be." – LSherie
 —
LSherie (DENIM): How did you know that acting would be the right career move for you?
Hosea:  I was about 5….4 or 5 years old.  My grandmother would have me…I mean it's a story that's so…I see it.  It was like yesterday, my grandmother would have these parties and they would put me on top of the record player and I would grab the microphone.  You know the big wooden records player, they were like furniture with the microphone hooked to it? Yeah…that one!  They would put me on top of the record player and I would entertain my grandmother's guests all night long!  Michael Jackson!  Every day, singing and dancing…so I knew for me at a young age that acting was what I wanted to do with my life.
I looked up to Will Smith, Martin Lawrence, the Wayans brothers, Richard Pryor- like everybody who was entertaining people.  It was really interesting because as a kid I couldn't really focus on school and I think we thought it was like ADD or something, but the truth was, it just didn't stimulate me.  I just wanted to entertain people.  I liked being a "class clown" because I made people laugh…I was entertaining my peers.  So I knew from about 5 that this was the move for me.
LSherie (DENIM): What about this singing?  Is this something you want to pursue or already pursuing?
Hosea:  Oh yeah of course!  I believe that when you are blessed with whatever talent you have, you owe it to yourself to try to flourish in whatever field your talent is in.  And writing is something…I'm not a singer, but I'm a writer and that's something that I do very well- music writing.  So it's just another talent that I wanted to explore and see how far I can actually go for myself.
LSherie (DENIM): Have you written for anyone lately and if so, who?
Hosea: Oh yeah! (laughs)  I'm not telling who though! (laughs)
LSherie (DENIM): During an earlier interview you expressed your ideology of your passion and your purpose.  Talk to us a about what your passion and purpose means.
Hosea: Passion ans purpose stems from a curriculum that I created, which is my overall basis of my foundation, Watch Me Win.  I discovered at a younger age than today how to differentiate between my purpose and my passion as a man…as a man of God…a brother…as a friend…and as a son.  I've always wanted to figure out how to stimulate my senses more than just existing and one of those things I found to be true is that your purpose usually is not what your passion is about.  Sometimes, most often, you have to combine the two.  I believe my purpose in life is to teach people (young people) how to live their best lives. But my passion in life is acting.  I'm passionate about the arts.  I'm passionate about entertainment.  In order for me to continue with my passion…I have to allow God to use me through my purpose.  So I use my passion to coincide with my purpose.
The act of acting is selfish within itself because it's only about you…you and the character.  I believe that when God gives you a talent, it's not about you, it's to show.  That's in a nutshell what it is.
LSherie (DENIM): What is your foundation, Watch Me Win about?
Hosea:  My foundation is mentorship.  It's about helping, inspiring and teaching young kids how to be their best…how to live their best lives.  Also how to walk in their power…to embark on things most kids at their age don't know they really have.  The power to be successful- to pursue not monetary success, not a job, but success in living in their purpose in life while mentally overcoming (status-quo) situations in their lives.
LSherie and Hosea sit for a chat in LA
LSherie (DENIM): Switching gears a bit, do you think the control of The Game from CW to BET was a smart move and why?Hosea:  The fans fought so hard to get the show back on the air.  I think it was very smart for BET to pick up the show.  It's found an audience that it hasn't had before.  The good thing is now the show isn't just working for us…it's working for the network…the brand.  It's become something that's bigger than a show and it's awesome!   Off camera, we [The Game cast] are friends.  I've spent holidays with Wendy and her family.
LSherie (DENIM) : How is your "Malik Wright" character different from who you are?
Hosea:  I am totally different from my character, Malik.  I don't like the character at all.  The only similarities we have are being raised in a single-parent home.  I'm a nice guy.
LSherie (DENIM): Spin the threads.  Are you dating and if so…who is it?
Hosea:  Yes, but I'm not telling! (laughs) It's her life too.  I will tell you that we've been together off and on for about…well I'll just say it's been a while.  (laughs)  She lives in New York and is in the fashion industry- that's all I'm saying! (laughs)  I'm in a long distance relationship Sherie!  (laughs)
LSherie (DENIM): How is this long distance relationship working?
Hosea: It's HARD! She use to live here [L.A.], but now she's in New York working.  You know it's crazy when people meet up and life takes you in a different direction and you see that person a litter differently than you did before.  There's an appreciation…now and then again…I'm almost nervous to think too much about it because I do think a part of it is…you know, my commitment issues.  Having that distance can possibly be too comforting to me, but I don't want to think about it in that way.  We're just in a good space right now and luckily I can afford to travel and so can she.
Catch Hosea Chanchez back on field on the sixth season of The Game premiering March 26, 2013 on BET!
Will Sterling of Sterling Photography taking snaps at Hosea
 Follow Hosea Chanchez on Twitter : @HoseaChanchez
___________________________________
Follow Denim Magazine on Twitter & Instagram : @DenimMagazine
Friend Denim Magazine on Facebook!
Denim Editor-N-Chief | Celebrity Stylist : JBolin
Denim Creative Director : Chanelle Renee
Denim Celebrity Photographer : Will Sterling
NEW WEBSITE COMING SOON!