Focused
By LSherie on September 6, 2013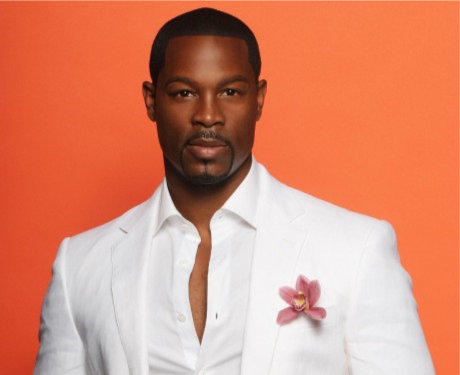 Before the smashing classic Soul Food television series starring as the handsome yet rugged "Lem Adams', Darrin Henson had already tapped the Hollywood and entertainment scene with his amazing talent as a choreographer and smooth dancer.  Everyone from J Lo to Prince including the King of Pop, Michael Jackson were among his noted clients.  Remember, NSYNC's Bye, Bye, Bye? Yes, all that bouncing and hand movement is all credit to Darrin, but we'll talk about that a little more later.
Blessed to say the least, Darrin continues to push every facet of his talents and gifts out into the world.  He wholeheartedly believes in sharing the gifts God has blessed him with in a positive way to encourage and motivate others.  Now there's more to Darrin than award-winning dance moves.  This amazing man juggles family life, acting, choreography, producing and philanthropy all while finding time to write a book, Intimate Thoughts and the Spirit of Change. The key to staying on top of all these tasks is time management.
I'm spirit living.  I know no limits.  I'm creative and won't take 'no' for an answer.  I desire to live.
This attitude has surely pushed him into many grand opportunities to showcase all he has to offer and challenging himself to do more.  Darrin will tell you that his first love – dancing- was inspired by melodic styles, Jackson 5, James Brown and the Westside Story who played a pinnacle role in driving his career as a choreographer.  Once he was able to peg himself as a serious choreographer, it was natural that acting would follow.
My push behind acting was my choreography with the likes of Prince and Michael Jackson and others.  If you have an idea, it will manifest.  I created new challenges and acting was the next step.
Believe it or not, the primetime of Darrin's career happened with NSYNC.  Introduced to NSYNC's tune of the crazy hit single Bye, Bye, Bye Darrin choreographed the dance that would soon become world famous.  That bouncing around and bye hand movement jesters I referred to earlier got Darrin a MTV Award for Best Choreography.  Even though NSYNC has been out of sync for quite some time now, Darrin is still praised for the hit single's catchy dance moves.  Darrin is still putting his dance moves to use not only behind the scenes, but on the big screen too.  I'm sure you remember Stomp the Yard – yep that was Darrin stomping and spinning around.  No stunt devils.
Having the ability and responding to it, I create dance steps to songs that people can actually dance along to.  Like I just put out a dance video to Chris Brown's Fine China on Youtube.
Cutting a rug (dancing) for Darrin has also lead him into producing his own workout videos.  The videos are based on losing and maintaining weight, cardio and eating healthy.
As his career in Hollywood takes off, Darrin talked about his role as Jim Brown in the true film, The Express, about college legend Ernie Davis who fought through personal and racial struggles.  Other films would follow Darrin's great performance.
Playing Jim Brown in The Express was one of the more challenging films for me.  It was very difficult because Jim Brown is a strong intellectual man and he's still alive.  I wanted to portray him well.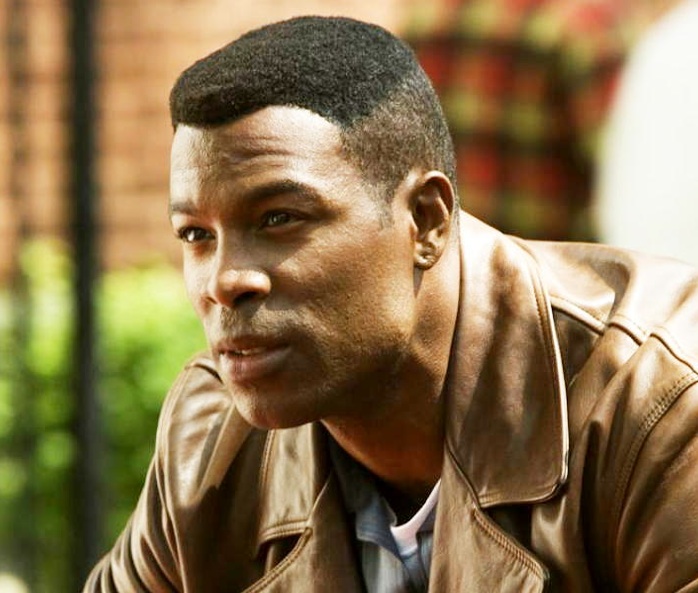 When asked about playing "Lem Adams" in the hit television series, Soul Food and if he would be willing to work with the original cast to bring the series back– Darrin lit up with excitement.   Not only would he being willing to go back in the lab and work with his old costars again, he stated that it is much needed.
Hopefully my dreams of a new series of Soul Food returning will come true.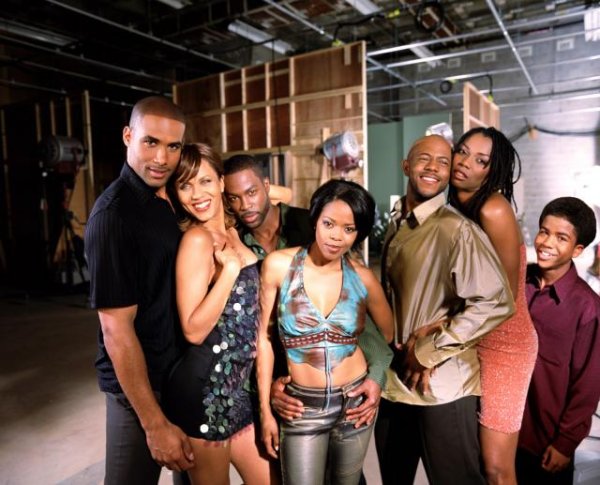 For now, Darrin has a host of projects already released and releasing soon such as The Hotel, Four of Hearts, and Frat Brothers which he produced.
Keep in mind, having all of these responsibilities takes a great deal of patience and time management all while perfecting your craft.
I work at my craft.  I make it a habit to work and perfect my craft.  I schedule my family time – my most important yet high level of difficulty due to infrastructure.  However, you have to make it happen.
All in all, Darrin's major influences that have taught him how to manage his time, perfect his craft, dig deeper and reach for higher heights is credited to his father who Darrin states is most intelligent and hardworking, Jim Brown, Michael Dyson, Malcom X and Tony Robins.
So what does the next chapter hold for Darrin?
I'm looking to open a chain of soul food restaurants.  I'll probably start with the first one in Georgia. 
With all his success, Darrin makes time to go into other ventures like writing a book, opening a restaurant (coming soon), workout videos and producing new films.  His creativity and willingness to give back to his community is heartwarming.  Sending students to college through the MA Lee Scholarship Fund is what giving back is all about.
Focused.  Darrin Henson is clearly focused on his goals and very serious about tackling each one head on.  Working through adversity, overlooking negativity, balancing personal and professional – this man has it figured out and teaching others what he knows.
ADVICE FROM DARRIN
Activate the power inside of you.  When it comes to negativity- don't pay attention to it.  I focus on the positive.  Know that it's very important to listen, mimic, watch, and follow the experts.
CONNECT
Twitter | @MrDHen
www.DarrinHenson.com
You may also like...
Copyright © 2016 The LSherie Alert, LLC