Faithing It, Like a True Entrepreneur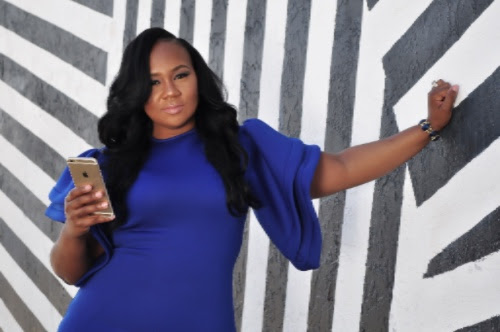 FAITHING IT, LIKE A TRUE ENTREPRENEUR
Elishea Moore, Author & Serial Entrepreneur
When it comes to success and reaching goals Elishea Moore knows no bounds, and wants to teach the women of South Florida the same. A Jill of many trades, Elishea Moore has penned her first book, Multiple Steams of Income. This book offers insight not only from Elishea but 12 other authors who were able to make full-time incomes as entrepreneurs. Elishea Moore is also a top-tier network marketing expert. After failing many times she finally became a multiple six-figure earner, and has been instrumental in the success of many other network marketing professionals. Moore looks forward to uplifting women in the southern Florida region through: Ministry, Entrepreneurship and Women Empowerment. | Midori Star Media Group
I was so excited about speaking to Elishea.  Her zeal for life and go-getter attitude reminds me so much of myself.  The entire conversation felt more like a reunion between friends than anything else. It was very refreshing and let me tell you… Elishea has come a long way to get to where she is now.
You may be reading this and wondering how to turn your employment status from corporate to entrepreneur successfully.  You may be wondering how to increase your income.  You may even be wondering why in the world you are still traveling back and forth to that 9 to 5 everyday.
Trust me… I've been there and so has Elishea.  Although Elishea had become this amazingly successful female entrepreneur, her story sheds a grim light on just how much she worked through to get where she is today. Here's her journey…
I was a teenage mom.  I got pregnant with my first-born when I was sixteen years old. I found myself in a very abusive relationship.  I dropped out of high school and ended up on government assistance, government housing, you name it. I told God, 'If you get me out of this, I'll never go back.'

That abusive relationship was very abusive. It wasn't play-play. He was thirteen years older than me… it was a very abusive relationship…I had to hide. God blessed me to get my own place and get rid of him.  I had been working since I was fifteen. I worked two jobs.  I wasn't new to work.  I was just in this slump. 
WOW.
You really never know what will push a person to reach their goals or just to climb out of a hopeless place.  Elishea realized she had to walk away from the negative.  She never gave up and kept her promise to God.  The abusive man was soon incarcerated. Elishea stated that she believed she really had some angels covering her. After defeating one giant, her goal became a bit clearer, continuing her education and getting back on her feet.
When people look at me you see the glory, but you really don't know the story. I tell my children that I sacrificed a lot.  I don't need you to say 'all hail the queen,' but respect the fact that you didn't always live this lifestyle.  You all didn't see struggle, because I didn't show struggle. I remember not having anything. Not even having a pair of shoes to go on an interview.

I started doing hair and charging $100 a head. I had about five heads a week. That was some good money.  When I found myself coming out of the situation, I went back to school. I got my GED and from there I went to college. By then, I have three children, a full-time wife, and full-time student.

I was soon introduced into the home-based industry.  I thought it was crazy and for lazy people. My pastor would invite me all the time to join the industry.  Years later I said, 'okay, let me learn this industry.'"  I learned the technique.  I learned network marketing. It was a no-brainer and I just kept going.

I have all these talents and gifts that I'm blessed with, how can I use them to help other people?
Elishea learned the business of network marketing and used her educational background and charisma to push her talents to help others do the same.  Sound familiar?  Just recently Elishea connected with other women who have created a desired lifestyle using their gifts and talents and co-authored, Multiple Streams of Income.
The book, Multiple Streams of Income was a collaboration book.  There are twelve other authors who came together and all share our expertise in our field.  Mine of course, is network marketing, direct sales and how to create income and then create extra income from it.  So that's how Multiple Streams of Income came along. From there, a workshop on how to make 6-fugures a year and that's pretty much how it went.
Yes, Elishea has come a long way, but she continues to soar. She's not called a "serial entrepreneur" for nothing. Years ago she started a magazine, Arizz, a Christian culture publication in which she's interviewed Gospel legends like Dr. Bobby Jones and Karen Clark Sheard.
Elishea would soon hone her talents in network marketing has helped her surpass many of her goals and she sets an example for other women who may have similar backgrounds and for her own children.
No one should believe in you more than yourself. Sometimes, that's so far from the truth, we don't believe we can do it. You have to be able to bottled-up the belief of others until you can get in that place where you feel like you can do it.  Surround yourself with "great crowd of witnesses." Make sure that whoever you're around, they are speaking the same language and trying to achieve the same things.  Believe in yourself and then pick what you're passionate about. Stay away from doing things because you see other people doing them.
Network marketing took Elishea from her corporate life to a lifestyle of freedom and being able to share her dreams with others on her own time. Now that doesn't mean she's not working.
Even when I make it to being a multimillionaire, I will still have a networking company. I can help so many people live a life of financial freedom that probably may not have been able to do it, had it not been for network marketing.

I think the misconceptions people have is that it's a scam… it's not a real business. I thought the same thing.  When you work for yourself, you have to work harder on the business and on yourself.  You have to be able to help people. They are looking to you for help.  It's harder when you're home, because you have to be disciplined. That's the biggest misconception. It's a lot of work.  I wouldn't trade my time for dollars anymore.
Now I know what you're thinking because I'm right there with you. Network marketing can be a scary industry… if you don't do the research.  There are traps out there and no you won't make million dollars sitting around doing nothing. There's a lot of work involved especially because no one is beating you other the head to make sure it gets done like that 9 to 5 you run to daily.
It takes faith. If you're passionate enough about it, step out on faith. If you know you're not going to work then you might as well just stay on your job. Everyone isn't ready to walk off their job.  I was making about three grand a week and still clocking in to work.  Sometimes the way people perceive you can change your life!

One of the young ladies that worked with me laughed at my entrepreneurial spirit. They would always laugh and run and tell the boss that they heard me on calls and said I wasn't doing anything.  I didn't care. They would say that it wasn't work and it was a scheme. So one day, two years ago, I said I was going to quit.  I kept giving my resignation and they kept giving right back. So one day we were all in my managers office and a lady said, 'I thought you were going to quit.'  I said, 'I am.  I gave her my resignation.' She then said, 'Girl, you know you ain't going to quit, you need this job just as much as we do!' And at that time, I pulled up my bank account and let them see the deposits that I was receiving every week.  It spoke for itself.  I got out and now one of my managers is one of my distributors in my business.
Funny how that works out huh?  You know you will always have doubters. Those people who can't see success within themselves are always the first to dish out a little hate.  It's sad really, but Elishea is right. Sometimes we need to hear the negative comments from life suckers that surround us or go through a little something to push us… make us so uncomfortable that we have no choice but to move.  Remember, the same people running and telling your business are the same ones thirsting to find their passion and admire you more than you'll ever know.
As we talked on and on after Elishea shared her story and then of course I shared my own, she brought up the bible story about Joseph and his jealous brothers. You'll most definitely have dream-killers trying to figure out ways to dim your light. Just keep walking in your purpose. That may have nothing to do with network marketing, but I bet you'll agree that you were put on this earth to push paper for a few coins, retire and die.
Elishea realized quickly that her time is valuable and if she's going to spend it, it will be spent passionately and on her own terms. As she travels to share her story and encourage other women to step out on faith to make better lives for themselves, she continuing to pursue goals people in her past may have never thought achievable. The key to living the life you really want and deserve is multiple streams of income.
I keep going. I keep helping people. People are depending on you. They are waiting for you to manifest what it is that's inside of you so that it can change their life.  People are looking for leadership.  If you don't them leadership in the beginning, they won't join you. Do everything in small increments. Small steps of success.

An entrepreneur takes anything and turns it into an income. When you become a "serial entrepreneur," it means that you're not just doing one thing. Don't be all over the place and not master anything. Focus. Find what you're passionate about and move from there.  It's an awesome place to be in.  Your life can be forever changed when you're doing what you love to do.
Amazing right?! Elishea's success is truly a testimony. I don't know about you, but I'm motivated even more just to push harder for my own dreams and aspirations. Don't think she's anywhere near settling. Elishea is working on another book, Watch Your Mouth: Because the Words You Use Today Will Shape Your Tomorrow. That's definitely going to be a life-changing book! Stay tuned for that and her upcoming conference, My Yes Life!
Blessings!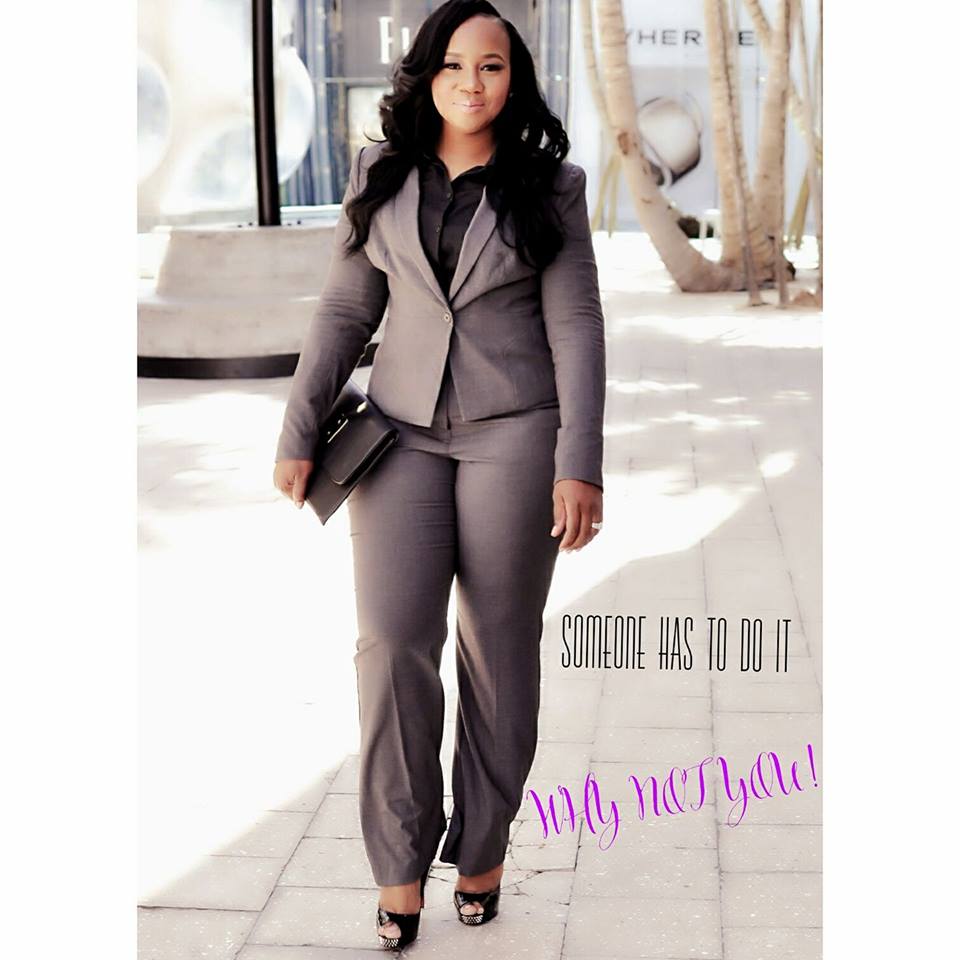 _____________________________________
For more information on Elishea Moore, please visit: www.ElisheaMoore.com
Media Contact:  Krystle Coleman | Midori Star Media Group | Krystle@MidoriStarMediaGroup.com