Glowing With Confidence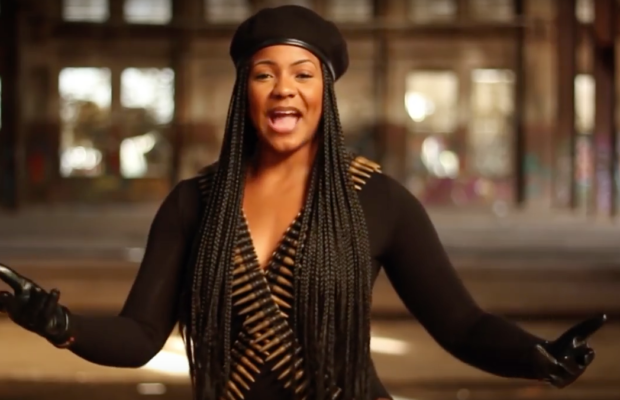 Actress-Poet, Ernestine Johnson Shines Truth On Personal Growth and the Evolution of Her Career
My life has kind of changed in the last few months. My career is definitely still doing very well. I started out at 10 years old and I've been acting ever since. I'm currently in a new film, it's my first lead in a feature film. I just wrapped producing my first sitcom. My producers, partners and I are shopping – we have a few new different networks interested. We recreated like the "Girlfriends." It's called Besties. Just finished writing another pilot, so we're constantly creating content and generating work for ourselves. I'm on a 25-city tour with Jay, which keeps me very, very busy. I'm actively auditioning every week. Constantly putting myself on tape.  You know… living the life of an emerging artist. Always on the grind… always moving.
Ernestine is no stranger to hard work and perseverance as she continues pushing forward in her purpose and doing it passionately, she understands her dedication and strong press is to push her through to her ultimate goals. As a black woman in an industry that is still full of division in diversity, you can image the challenges.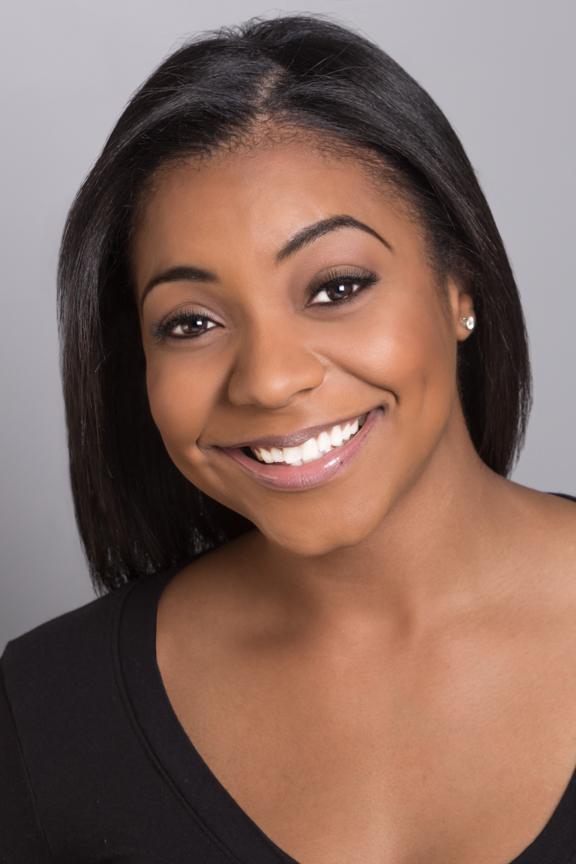 It's no different from any other industry, where if you're in the corporate world, the white man probably would move up the ladder probably quicker than the black woman or black man. It's hard for black actresses, that's why I ask people, "do you want to be an actress, or do you want to be famous? Because if you want to be famous there's so many other things you can do." I think it's hard, it's the skill and the craft you really have to work on… you have to hone… you have to believe… you have to just do it, because it's mentally draining at times, misleading, it's not what everyone thinks – the glitz and glamour of being on TV.  Those times are there, but people don't see the work that goes into it. People don't see you in acting class, in workshops, coming home at 12 in the morning and auditioning in your living room. People don't see the grind.
The evolution of greatness takes an enormous amount of determination, if that's what you're going for. Excuses aside, Ernestine is packing her time to improve herself personally and professionally.
You know what I learned… what's for me is for me.  What God has for me is for me anyway, so if I don't get the part… What I do now is when I leave, I leave the audition in the room. I leave it all in the room. I keep myself busy doing so many things that I'm like okay, if it happens, it happens, and if it doesn't, it doesn't. I stay active. I can't just focus 100 percent… solely on acting, because you have to have multiple streams of income. You have to have multiple hustles… even just for your sanity.
Ernestine is known for one of those streams of income- her phenomenal poetry. Her passionate approach to her craft keeps her vulnerable to acting.   The two working hand-in-hand for a fantastic mix of pure art.
I'm able to be so passionate and vulnerable in my poetry because of my acting. I've been doing this a very long time, so my instrument is very strong. I make myself available to tap into my vulnerability and tap into my emotions… that helps with my poetry. I think that's what separates my poetry from a lot of other poets. A lot of poets keep that poet cadence, like that one cadence, but with me it's like, I believe that art is the truth and my poetry is always going to be the truth. It's not going to be performance. It is always going to stem from truth. And to me that's what real art does.
Her truthfulness glows with confidence. Ernestine admits that she's the most confident she's ever been.
The truth of the matter is, women were so broken, so shattered, so insecure, that we go through life pretending… wearing all this makeup and wearing all these layers… The truth of the matter is that I'm completely ready to strip all of that away. That is why my art is so powerful, because I am 100 percent committed to strip away the pain, the doubt, the fear.
In stripping away the layers and getting to the root of who she is, Ernestine  made the choice to go natural.  She cut off her hair, cut the chemicals and no heat. Finding her inner peace, she realized her beauty is far deeper and even made the decision to not to wear makeup every day. She's blasting her truth to the world.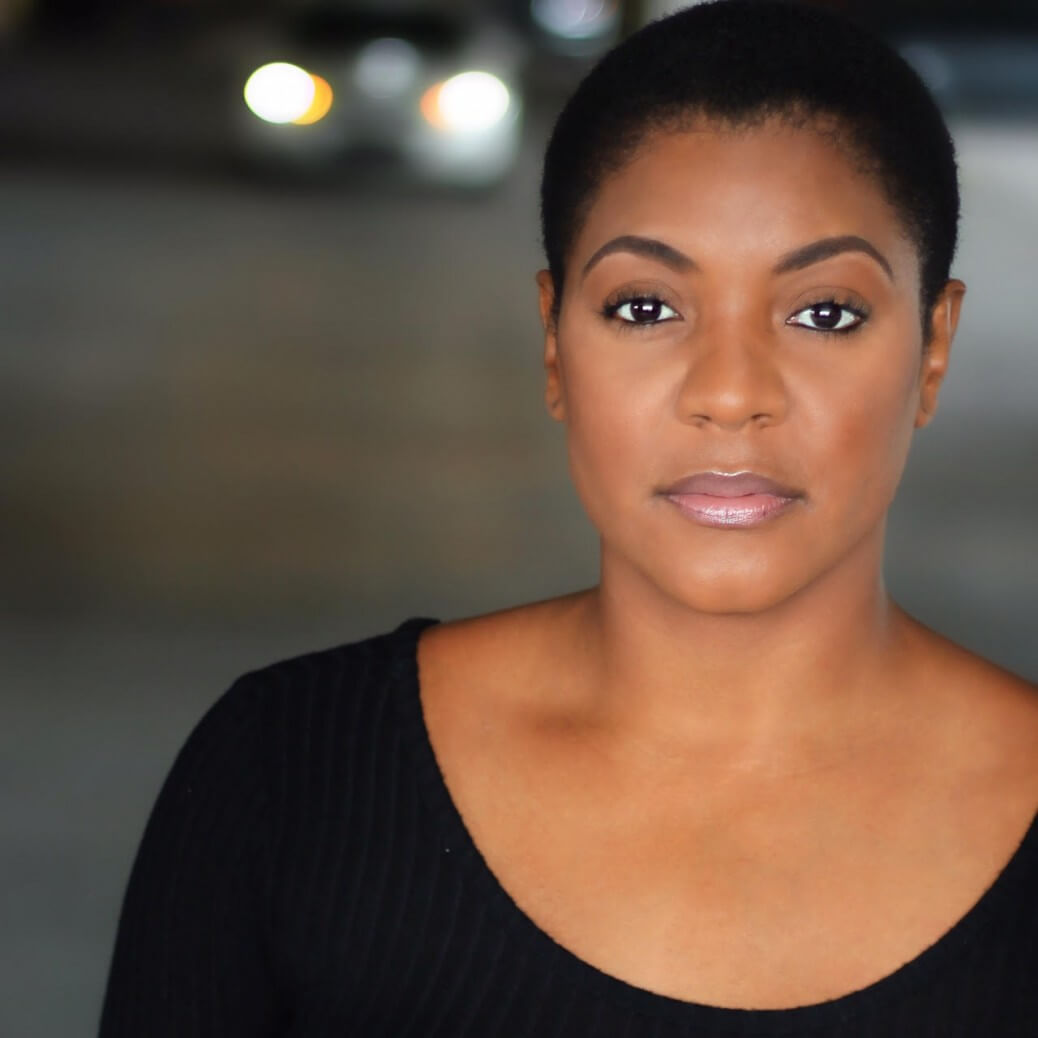 When you're exactly where you're supposed to be you feel it. That is purposeful… it's fruitful, it's everything you've been searching for, but you can't get there until you're ready for it. I asked God last year, "prepare me for what's about to come." I asked Him to prepare me for it, because I knew whatever it was, it was coming. When you're prepared and you're there… it's like a feeling you've never felt.
Moving in her purpose, her message to the Average Black Girl is…
You can't love others until you can love yourself. It's reading… it's working out… it's educating yourself.  When you're the best version of yourself, you can operate on such a different level than the level that you operate when you're that insecure black woman. You have to love you for you. When you 100 percent love yourself, that's when the doors open.  You say you want to live a purposeful life, that's how it comes. The relationship, the career, whatever it may be, you can't have all that and be fruitful unless you love yourself first. When you don't love yourself fully, you accept less than what you deserve.
Believe it or not, Ernestine  even has her own business – a Concierge Christmas Shopping Company with over 30 athletes whom she manages in booking their flights, dressing them, shopping, booking hotels, sending flowers for Valentine's Day, and the list goes on!  She's also working side-by-side with her partner, Jay.  It can be crazy when you and your partner are crazy busy, but balance and keeping the spark is important.
We work together and I work for him so it's not like we're never together. We see each other all the time. I think because Jay and I are doing what we love together, magnifies our passion. There's not a huge disconnect, because we're doing what we love. It's fruitful.
We practice abstinence. We're really getting to know each other. He's a handsome man and I'm a beautiful woman, but we just talk a lot – have a lot of deep conversations. We wanted the foundation of our relationship to built off that energy.
Currently, Ernestine is working with beau, Jay Morrison, with his Buy Back the Block 25-City Tour performing her own poems and promoting Black Love in cities across America. The Buy Back the Block 25-City Tour is a financial empowerment experience to educate and motivate black communities on the power of real estate to work together in enhancing and strengthening their communities.
With her many talents, strong sense of self, dedication and passion, I'm grateful to even have had the opportunity to bask in her wisdom as we all watch her glowing with confidence.