Dreams Out Of Harlem
By LSherie on December 23, 2015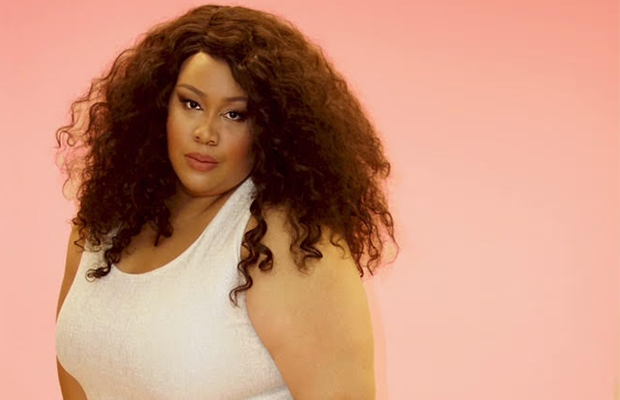 DREAMS OUT OF HARLEM
Jaliisa Williams
At just four years of age, Jaliisa was already writing skits, singing and dancing for her family.  But it was in high school when she started writing full blown plays where she was ultimately responsible for three separate pieces as writer and director.
She highlighted topics such as teenage pregnancy, domestic violence, and bulimia. To this day, these three main issues that continually and seriously affect by teens all over the country.
By the time she graduated, she knew entertainment was her move. With influences from P Diddy and Sista Souljah, Jaliisa was bound to dream big right out of Harlem.  Even though her grades were great and participation in high school higher than the normal teen, Jaliisa said no to college.
Why?
I got accepted to seven colleges and turned them all down.  My mother was very upset about it. I had really great grades, it just wasn't what I wanted to do.  The way I was raised, if I got good grades, I could get the new Jordans or get my nails done on Friday or something like that.  So the way I was raised, if I got good grades I was rewarded. So I always got good grades… no matter what I was doing on the side, whether it was singing or writing.  
I have big, big dreams!
Up until I graduated I started going to different networking events and meeting people and that got me started ghost writing for different business people for business plans…business proposals, books and things like that.
As I continued on my journey, in 2012 I started my own company, Jaliisa Williams Entertainment and put out two books- a book of poetry, called "Lover's Life "and a children's book called, "Teach Me My ABC's and 123's."
Currently I'm working on my third book called, "I Didn't Wake Up Like This." It's kind of a spin-off of Beyoncé's, "I Woke Up Like This" – I'm flawless.  
A lot of people think, oh she has everything together, she has her company, but no I didn't wake up like this.  It's been a long journey for me to get where I am today.  I've worked really hard.  I've learned a lot of painful lessons. I've lost friends and family members. I've gone through a lot to make it to the point where I am right now.
In my book I'm just explaining different life lessons that I've gone through to get to this place…to get to the place where I have my own success. I'm just sharing things in my life that have gone bad.  So that's what the book is about. You know, I didn't wake up flawless. I didn't wake up with all my stuff together.  It's a process… it's a journey.
Being transparent shows how real you are.  At times you'll show people that everything isn't all roses. There are going to be some thorns ever once in a while. When you're pushing through to your purpose, sometimes you'll lose friends and family may even doubt you, but if it's what you truly want, you'll go through those valleys to make it.  And that's what people will appreciate more. Going through the valleys instead of hitting them and turning around.
One of my challenges has been people taking advantage of me.  There was a lady, the First Lady of a church who wanted to purchase one of my plays.  I know my worth and what she was offering was a nickel compared to what my work is worth.  People called me crazy, but I know my worth. I learned from that situation that money is not worth your dreams…your integrity…you know…it's not worth it.  Just because someone gives you an offer, it doesn't mean the offer is for you.
And then I had a manager who just took advantage of me.  He created fake deals and took money.  He was like a scam artist.  If someone approaches you about being your manager, they need to have some credentials.  Check their background.  You need to know who they have helped and what they are bringing to the table. But you know, I was young…I was like 19 at the time. It was a lot of bad business, but I'm thankful for the situation because I know better now.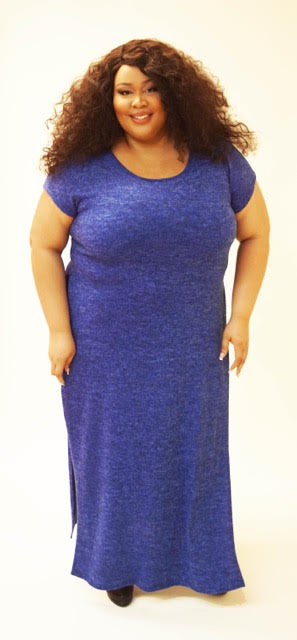 Stepping out of her comfort zone, Jaliisa reveals much more of her personal life than she normally would.  She's admits that it's important to be more transparent, but it's definitely something she's working on.
I just want people to really know where I come from.  I grew up in the projects in Harlem and I'm a regular girl like everybody else.   My mom worked two jobs to put me in a private school and it helped make me more cultured.  I just want people to know that about me.  Know my life…know my struggles. I think that will help a lot of people who are going through similar situations.  I think now is a huge, huge boom for entrepreneurs.  So I just want to share different stories of lessons that I've learned being an entrepreneur… being a female.   It's very difficult when you're in a male-dominated industry – there aren't really any female playwrites that are successful in the industry.  So I want that… I want to be the first female to be a successful playwrite.
Working hard to accomplish her goals, Jaliisa pulls no excuses whatsoever.  Resourceful, determined and driven, she still takes time to talk to the youth encouraging them to live their dreams no matter what.  She stresses on doing what makes them happy.  And her preaching doesn't stop with the youth.  She pushes her family and close friends to do the same.  Her passion and grit to make her own dreams come true has sparked a flame in her sisters as they now push to fulfill their dreams.
Always that power voice in their ears telling them that they have what it takes to be who they desire to be and nothing less.
Research! It first starts with researching. So if you want to write a book.  Google "how to write a book."  Everything is obtainable. You just have to know that there are resources to help you… with whatever you want to do. You're not hopeless. Nobody knows there are computers in the library, but everybody knows when the new Jordans are coming out. There are resources in your community.
We all need that kind of support, but at the end of the day the real determination comes from the work it takes to making it happen yourself.
If you want to create something that's going to stand the test of time, you got to be willing to work for it.   Anything you want in this world is obtainable.  You got to want it.
I couldn't agree more.  Network as much as you can.  Use your resources and connections. People need to see how serious you are about your craft… about your dreams.  It's not an overnight success, but it will be an overnight failure if you don't put in the work to make it happen.
Now at age 27 and owning all of her own work and with her new book, I Didn't Wake Up Like This, releasing January 11, Jaliisa has learned quite a bit and taking those challenges, experiences, and lifelong lessons with her as she continues to embark on her success journey.
CREDITS:
Jaliisa Williams
Midori Star Media 
The LSherie Alert, LLC
You may also like...
Copyright © 2016 The LSherie Alert, LLC