DisputeDoc, A New Spin On Eliminating Credit Woes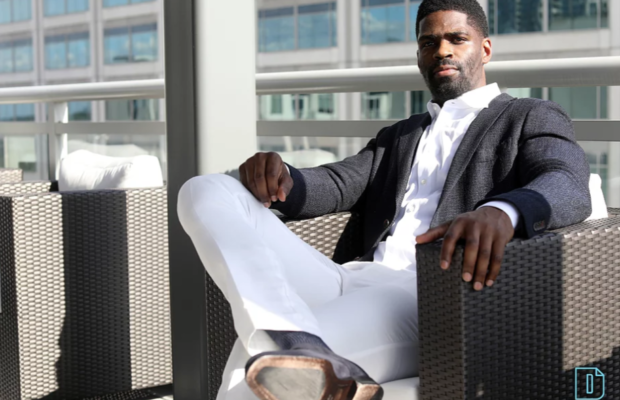 Former Athlete, Ronnie Cropper, to Launch Online Platform to Help Small Businesses "Take Control" of Credit  
——-
Jay Z has everyone talking about credit but there's a startup that is about to make it easier to do. Former professional athlete and entrepreneur, Ronnie Cropper, is set to launch an automated solution for consumers to quickly and easily make credit disputes and improve credit scores. DISPUTEDOC is a web-based user platform that will launch this year saving consumers hundreds of dollars in lawyer and credit repair fees.
Two problems exist: Almost 20% of the U.S. population has a credit score under 600 and consumers are frustrated by the flaws in the credit repair industry. For the first time consumers will have an easy-to-use process to make credit disputes for themselves. DISPUTEDOC is finally allowing consumers to take control of their credit
Cropper gave up on sports early on after 5 years of pursuing a NBA basketball career in Italy. He went on to become successful in business, raising millions in capital for small businesses and assisting in improving individuals financial statuses. This led him to the idea of DISPUTEDOC. Cropper identified a need in the finance industry to innovate and scale credit solutions while making it affordable and easy for everyday Americans. | Midori Star Media Group
——-
I spent about 5 years pursuing a professional career.  I tried to ultimately get it to be in the states, but there's a lot of politics involved in that so… it's a little different back then than it is now.  I had a few scholarship offers, but I chose not to go to college.  I had ideas in my mind that I didn't really need school as much as I needed to have business education. So I kind of drove into the field of entrepreneur at an early age. It was a good experience for me.
I was reading where Ronnie stated that he regretfully dropped out of high school and I guess that word, "regretfully," kind of stuck out for me.  Everybody goes through different things in life.  Everybody has different reasons why for making the decisions that they make.  So I was thinking, maybe he shouldn't be regretful.  Had he not made the decisions that he made, he may not have pursued other dreams and opportunities that led him to the successful being he is today.  This is his journey.  His journey has brought him to a place where he loves seeing the success of small businesses. His entrepreneurial heart pushed him in the direction that would help elevate businesses to their full potential.
It's really hard for small businesses to get approved to get the capital they need to build and grow their companies further. I know how big of challenge that can be – like when I started my businesses.  I just believe that everybody should be afforded equal opportunity to get approved for those types of things that are available – a lot of them just don't know about it and a lot of them just can't get approved. It's fascinating to me how many small businesses or individuals in general just can't get approved because of their credit score. So you know I realized how I could help these small businesses. The biggest thing I've found that was holding them back from getting approved was their credit scores so I started looking into how I can help them improve their credit scores. That ultimately led me to learn more about the credit system and then some of the things that need to take place in order to improve an individuals credit score.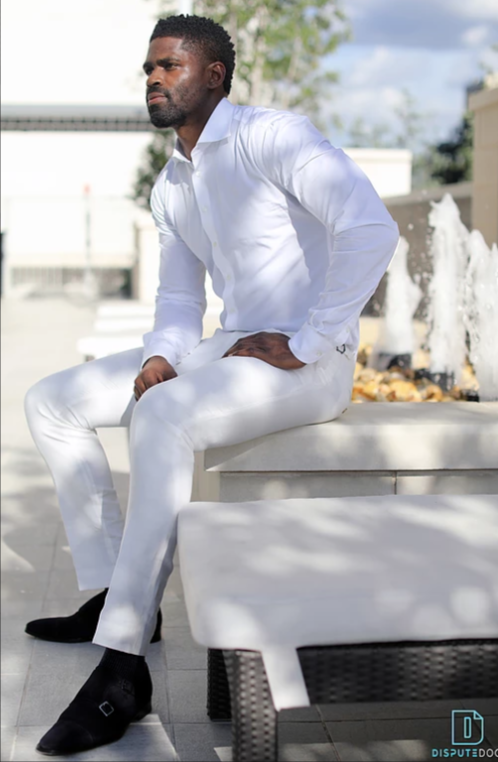 The transition of going from athlete to credit guru may seem strange, but his passion for helping small businesses excel overcame his long pursuit of hooping in the NBA.
A lot of athletes are transitioning into business. It was always something that was my thing.  I grew up around entrepreneurs and by me having that instilled in me at an early age, the transition wasn't really hard, it was just the lessons that I learned along the way that were the most difficult. I wasn't educated the best in terms of credit and how important it can be and how it can help you.  I try to focus now on that message to a lot of people to understand your credit and take care of it the best way you can. It's more valuable than cash in any instance- people need to understand that.  They take it for granted.
Around 2008 during the crash of the real estate industry, Ronnie was investing in numerous real estate projects – spending mainly cash and not really using his credit.  He soon found out after liquidating his assets that they weren't as valuable as they were at purchase. He begin taking a deeper look into his credit and how to build it.
Ultimately obtaining more credit in loans were impossible at that time and I didn't have enough cash or credit at that the time to maintain it. I took a hit and a lot of real estate projects.
Moving forward, Ronnie became even more curious about improving his own credit, it soon lead him to switching gears and using his knowledge of credit and the power of it to work with small businesses.
I never really gave up.  I was able to overcome it. That's one of the things that a successful entrepreneur has to have is the will to succeed. I recognize that a lot of small businesses are fearful of taking on credit. The biggest reason for that is they don't understand how it works.  People are literally scared to death of their credit. There are commercials out there now that are basically saying, "hey it's okay to check your credit score." So now people are just now coming around and realizing that it's not a bad thing… even if you have bad credit, it's not a bad thing. There are ways to fix it. That was one of the things I wanted focus on the most with creating DisputeDoc.
DisputeDoc is set to launch in under 60 days and currently accepting sign ups.  This new platform not only helps small businesses, but gives the individual a deeper understanding of credit and how to use it.
DisputeDoc is an automated platform where individuals and log onto the website and initiate credit disputes and can tracks the progress and complete the disputes on the online system. It's such a brilliant thing nowadays, because the current process is that if you want to dispute something you would have to manually write a letter and send it out to the credit bureau. So there's no platform that allows you to do an automatic progress.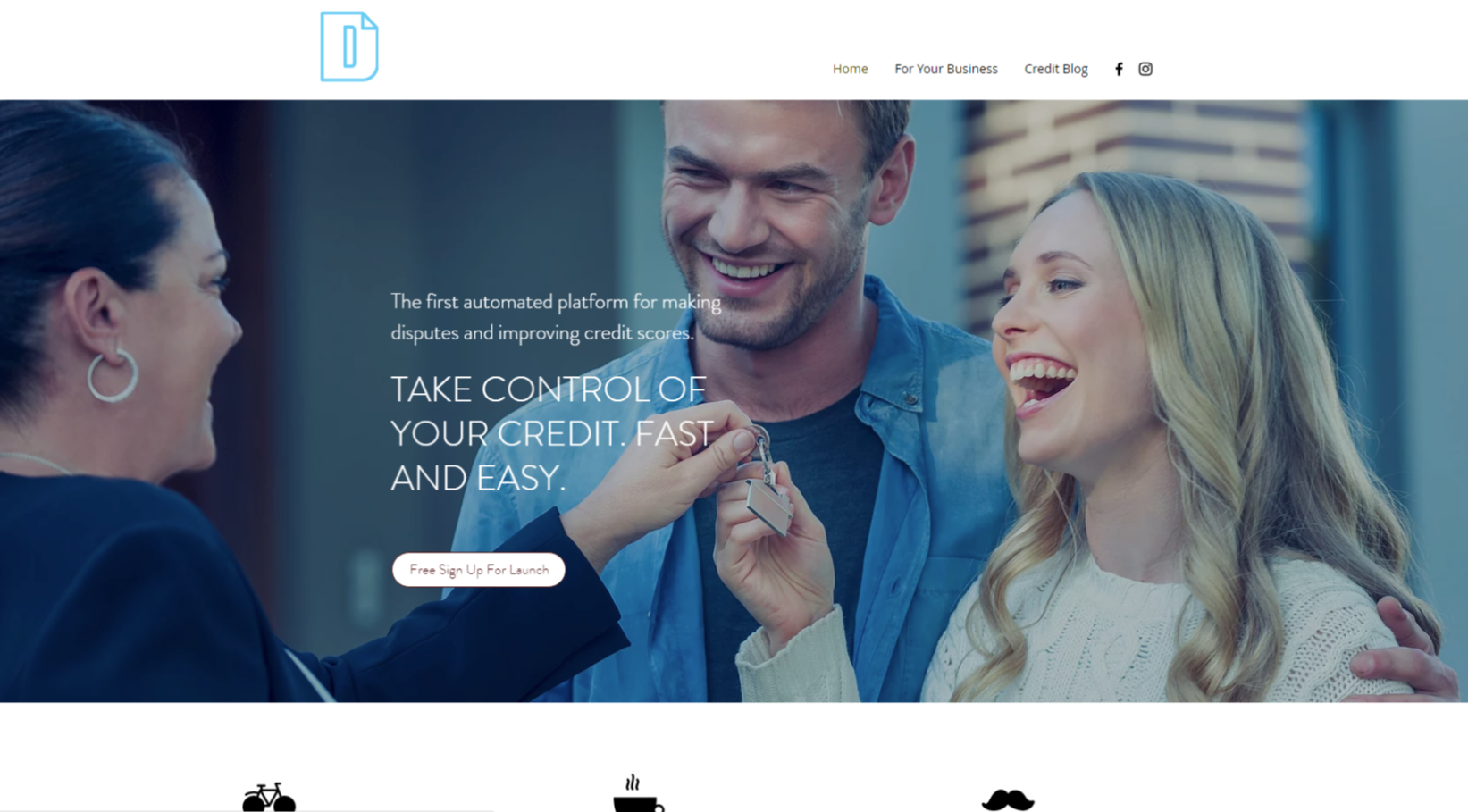 This online based credit platform basically cuts out the middle man and manual labor simplifying the process. The product is efficient and works to deliver results.  The cost is low too. Only $25 for unlimited disputes!
This is something that doesn't exist, either for you spend such a low amount of money and potentially you can dispute any item on your credit report to an extreme benefit. Those were the two things we wanted to focus on when creating the product. We wanted to make it as user friendly as possible, and so we were able to accomplish all three of those things with DisputeDoc.
The system also educates individuals on how to read a credit report, how your credit is impacted negatively and positively, as well as education on the process of disputing. While this amazing new credit repair platform is online, there are efforts being tested now for a DisputeDoc App making it even easier to dispute nasty dents on your record.
Every company aims for 100% success rate, and DisputeDoc is not taking any chances on being sure their product is ready for launch. During the beta testing phase, Ronnie stated that the results are already in the high 90 percentile for success ratings.
Get a jump-start on repairing your credit by visiting www.disputedoc.com and sign up early! Early registrants will be the first in line to quickly repair their overall credit on launch day! This is exciting because if you understand how credit works, you know building or rebuilding your credit individually or for your small business can greatly benefit your personal and professional journey.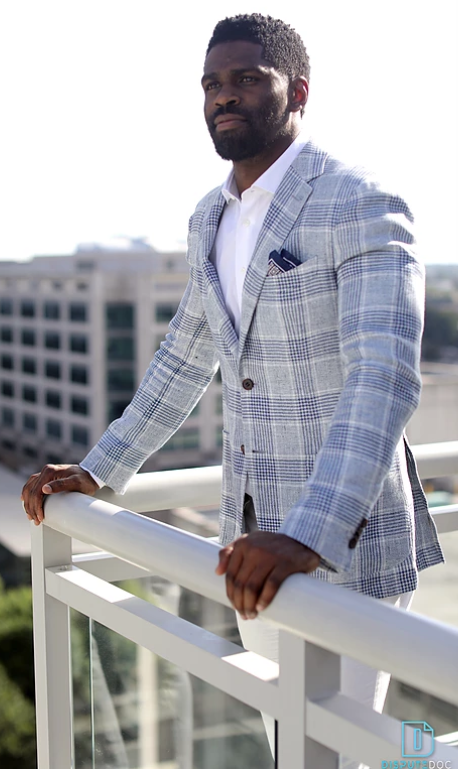 "We definitely want to focus on great customer service and taking the fear out of the process." – Ronnie Cropper, DisputeDoc