David West Chic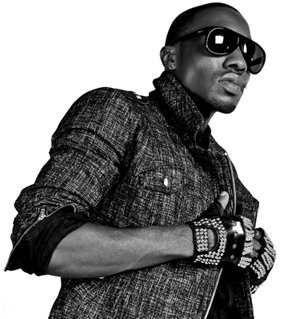 It takes a more than an eye for fashion and desire to put your own spin on new looks and trends and styles.  It takes more than your name whispered in the ears of fellow fashion lovers.  It takes more than a wish to have your designs exclusively in the hands of retailers.  It takes more than the acceptance of your fashion tastes from family and friends.  It simply takes more grinding, more determination, more motivation, more research, more creativity, more heart, and more drive.  DAVID WEST is doing exactly what it takes.  His exclusive hand designed studded gloves puts him way ahead of the game! With the ever-changing world of fashion he declares he knows what it takes to be successful… – LSherie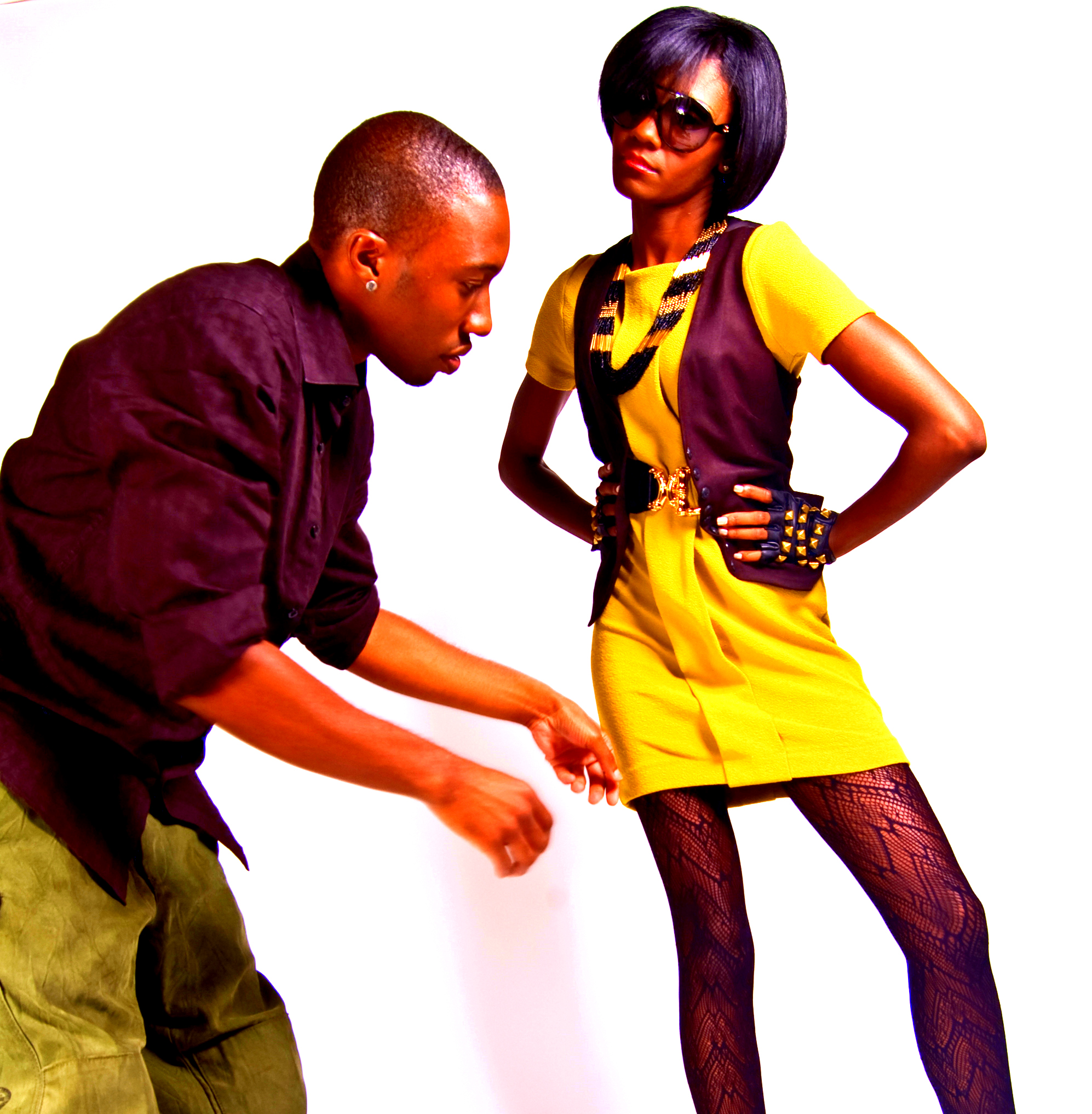 LSHERIE:  Who is David West and what is the brand behind the name?
DW:  David West is an artist. He creates art through a myriad of mediums: wardrobe styling, designing, and journalism. The brand behind the name is funky and chic, edgy and clean. Every ensemble needs a POP of something and David West is that POP your closet needs! Currently I offer studded gloves, but will introduce new products in 2013.
LSHERIE:  Talk about your love for fashion and how you began styling.
DW:  My love for fashion did not happen overnight; it began very early in my childhood, but I didn't know that I had fallen in love with it until high school. Sometimes you don't realize you're in love with something or someone until you look up years later and discover you just can't get enough! Enough is NEVER enough when you love something. I go to sleep thinking about fashion, it's in my dreams, and when I wake up it's the 1st thing on my mind; I couldn't shake it even if I tried!
I began styling in high school. My friends would ask me to go shopping with them and help them pull looks together. They'd be ecstatic with the way I would style and would get numerous compliments when they wore the looks I pieced together. That's when I knew I could not only dress myself, but others as well. I discovered that I also know what looks good on a woman; how to bring out her best features and accentuate her greatest assets.
              You say you "discovered" that you know what looks good on a woman, what about men?  No fashion tips for the fellas?
"It goes without saying that I know how to dress the fellas! Who do you think dresses me? (laughs)
My advice for the fellas is to not get stuck in the past; ditch the extra baggy clothes! Men's fashion today and tomorrow is all about a tailored look. Don't get left behind guys."
LSHERIE:  What is the difference between fashion in Europe versus the States?
DW:  People in Europe aren't afraid of fashion, while I find Americans tend to play it safe a lot. Fashion does exist in America, but it has not taken over our country in the same capacity that it has overseas.
So what makes your studded gloves so fabulous?  Where so you get your inspiration for your designs?
"Well, besides the fact that they're tres tres chic (laughs) David West gloves are made from high end materials; the leather is imported from Italy. Each glove is designed from the heart and  created with my 2 hands, so limited quantities are available! This means that when you walk into an event wearing them, no one else will have them on! Exclusivity makes the boldest statement in fashion.
My inspiration for the designs is rock and  roll! (laughs)"
LSHERIE:  How and when did David West Chic become a brand and how are you getting your name in the fashion mainstream?
DW:  The brand is actually David West; the website is David West Chic. The brand was conceived earlier this year during spring and the website was launched as a platform to showcase it on November 2nd, 2012.
God will catapult my name accordingly, this is his plan, so I've put it in his hands! He drives, while I play my position in the passenger seat! I believe greatness can only remain a secret for so long, in due time my star will shine.
On your website you mention various well known retailers such as one of my favorites, Ann Taylor. How were you able to make those connections?
"Ann Taylor holds a special place in my heart, it being the 1st major company to open their doors for me. I started from the bottom and made executive connections from within. Higher ups were impressed with my wardrobe styling. At the end of the day, it wasn't about who I knew but what talent I was able to bring to the table."
LSHERIE:  What makes you…as a stylist any different from the others?
DW:  At the risk of sounding cliché, I don't strive to be different. I strive to be me, and it just so happens that "me" is different! I've always felt that my eye for fashion was on another level than those around me.
LSHERIE:  Along with your fabulous designer gloves, are you designing any arm candy?
DW:  Anything is possible in the world of David West, but as of now I am not designing arm candy. However, I will be launching a graphic t-shirt collection in spring of 2013, adding another division to the David West brand. Stay tuned!
What other products are you interested in designing along with your studded gloves and new shirts rolling out in 2013?
"I'm honestly not sure what market I'll tap into next. I have so many ideas floating around in my head for the future. For now, I'm just keeping my focus on expanding my glove collection and rolling out some dope shirts! (laughs)"
LSHERIE:  Have you styled any celebs?  If so, who?
DW:  I haven't officially styled any celebs, as I am still very new to the game! However, there are some great things in the works and since the website launched my gloves have already been worn by Derek J of VH1's Atlanta Housewives.
                        Oh and how did you get your pieces on Derek J?!
"Derek and I met through a mutual friend. He was in Chicago last month for a hair expo and we painted the town that weekend! I wore my gloves out one night and he loved them!"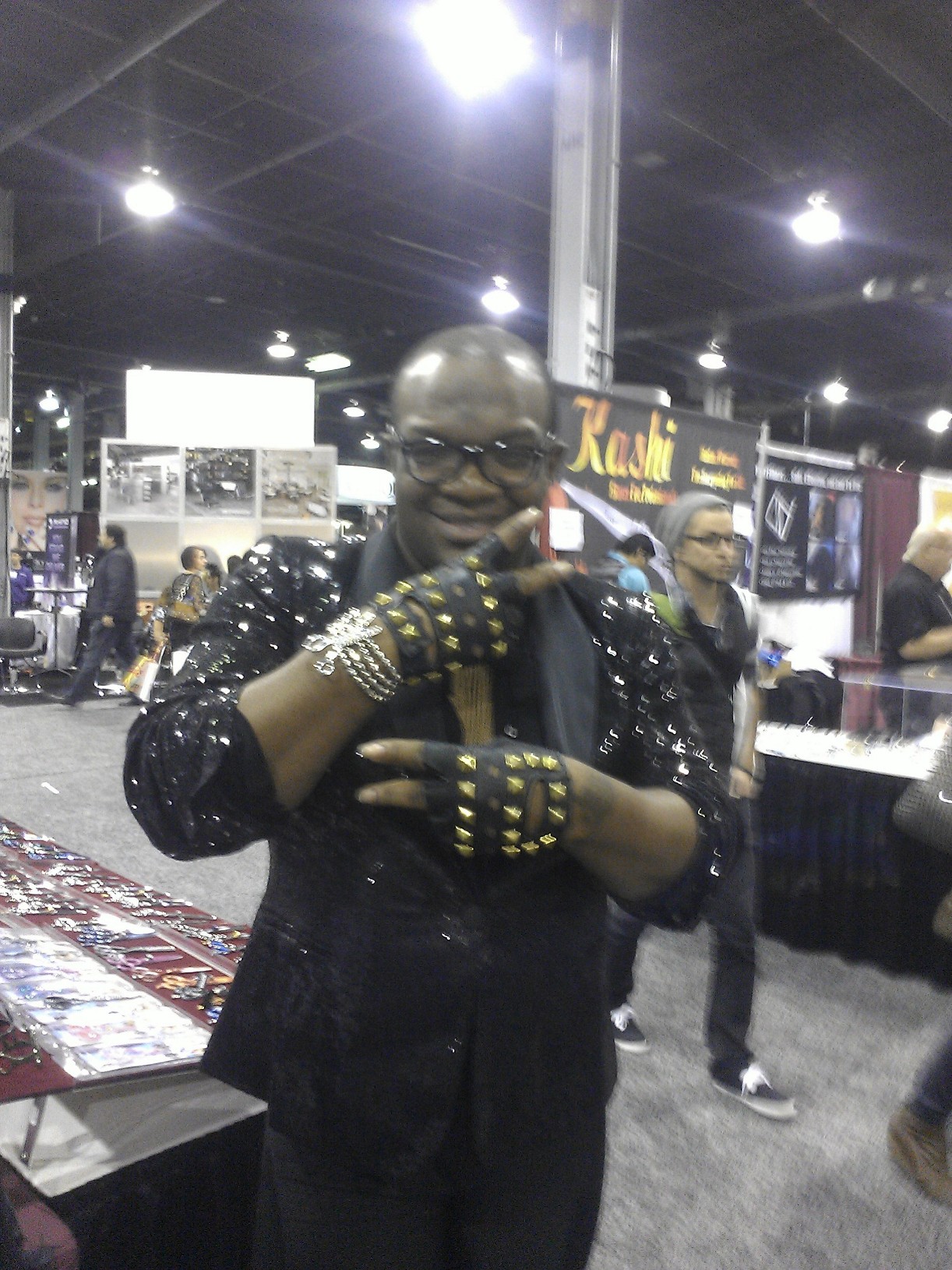 LSHERIE:  Being that styling has become a necessity to your everyday life, how does journalism place a role?
DW:  With my life being so hectic, writing is one of the things that bring me peace; I love to zone out with my pen and pad. I've been writing seriously since high school, it's not a talent that I felt comfortable discarding. So I decided to combine my love for fashion and writing into fashion journalism.
                        What publications are you currently contributing?
"My most recent contributions have been to Bleu and Uptown Magazine, there are some others in the works!  Stay tuned!"
LSHERIE:  What is your goal for your fashion career?
DW: My goal is to become a name well known and highly respected in the fashion industry.
With all the stylists that are emerging, how are you keeping your products fresh and appealing to the ever-changing world of fashion?
"The way to remain fresh and appealing is to always keep an open mind. I never close my mind to evolving fashion. I was blessed with an abundance of creativity, so my pieces won't get boring."
So what projects are you currently working on?
"Going into 2013, my number 1 priority is building the David West brand! I'll be Working on new collections and promoting the current one, while juggling editorial work here and there for various publications."
_________________________
CONTACT
Email | SirDavidWest@gmail.com
Web | www.DavidWestChic.com
_________________________