Daron Jones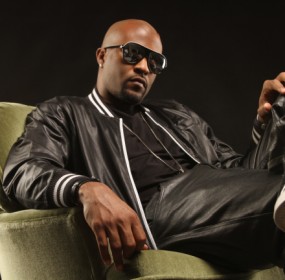 Daron Jones of the R&B group, 112 kicked off TheLSherieAlert.com with his awesome interview with LSherie! Very exciting moment!
LSHERIE: It's been a long time! Where have you been and what have you been doing?!
DJ: It's been a while and I've been doing well and keeping busy behind the scenes on the production side. Worked with Keyshia Cole and Jamie Foxx. Gonna start working on some music for Ann Nesby as well pretty soon as well as J Hud. I've also released 2 independent solo albums. Uncensored and A christmas Album Christmas in Atlanta, all available on itunes right now! At the moment I am working on my second album Reinvention and Recently reunited with 112 to do the "For The Fans" Tour.
LSHERIE: So of course I've heard about your production company. How did you get started building Definition of Platinum Sounds and what does your brand offer?
DJ: DPS started with the production I was doing for artists such as (My own Band) 112, Keyshia Cole, Jamie Foxx Usher etc. This brand offers, in a word… HITS.
LSHERIE: What kind of advice are you giving artist?
DJ: My advice to artists is to start functioning as a label immediately. Write, produce, market, promote and sell your music.
LSHERIE: How do you distinguish R&B from over 2 decades ago verses R&B in today's mainstream?
DJ: The primary difference I see is the choice of words and the tempo. Of course new faces and younger artists. I feel the new generation is giving their take on the same subject matter that we grew up talking about and listening to.
LSHERIE: How has R&B changed for you personally?
DJ: The primary changes I see in R&B are new faces and the influx of house n B, Which is a concept that I appreciate.
LSHERIE: What projects are you currently working on and where can we get it?
DJ: Right now I'm working on my second album Reinvention and I have 4 singles available on iTunes and on my site www.daronjonesmusic.ning.com Those singles are Beautiful, Baby Let Me Prove It, Safe with me and Party Time.
LSHERIE: Talk a little about the 'Beautiful Campaign,' and what that means.
DJ: The beautiful campaign is an initiative me and my team started to promote self esteem and confidence in women worldwide. My single Beautiful is strictly for the ladies but the concept to encourage self esteem and confidence is something that is personal to me because for years even though I was in one of the biggest groups of all time, I realized I lacked confidence and self esteem. I went on a spiritual journey that reconnected me with God, my Christian roots and my true sense of self and self worth.
LSHERIE: So we know that you've been busy writing songs. Who have you written for in the past and are there any artist you're currently writing for?
DJ: I've written for quite a few as I mentioned earlier, but I'll mention some that I havent talked about. Faith Evans, Kelly Price. The Isley Brothers, New Edition, The Notorious B. I. G. (R.I.P.) Featuring R Kelly and Pink just to name a few.
LSHERIE: How different is working behind the scenes versus up front and center?
DJ: Working behind the scenes is a different experience as it allows me the outlet to create music for artists that I admire, and in running my own production company, I learned a lot about the business. Many times the money is better behind the scenes…
LSHERIE: Describe your music. What makes your music stand out years later apart from 112?
DJ: What makes my music stand out in my opinion is the fact that I am a musician first and I am the author of my message musically as well as lyrically. I am truly singing my own song. People will feel the soul in my music because it is authentic in this way