Mind, Body & Soul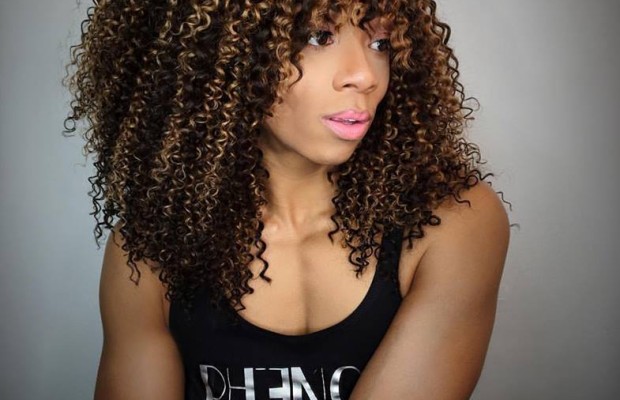 PEACE WITH MIND, BODY, AND SOUL
CRYSTAL CRAYTON
I've heard people say, "don't let life change you," but isn't that kind of impossible?  Life has a funny way of shifting our plans and creating paths we didn't foresee.  Whatever your journey, whatever your reasons, life plays an enormous role in how we become and who we become and then… who we inspire.
I was fortunate to meet the classy and always stylish Crystal Crayton back in my Bradley University days. GO BU! I don't think I ever told her, but I admired her spunk and versatile style even as a college student.  According to Crystal, she weighed about 200 pounds or more while attending college, but her style and the way she carried herself was always sophisticated and fashion forward.
After graduating and relocating to the St. Louis area, Crystal looked to make some physical changes.  Living in a new place with no family or friends, I am sure was tough at first, but she decided to turn her focus on being healthy.  You know, that look good, feel great, confident boost.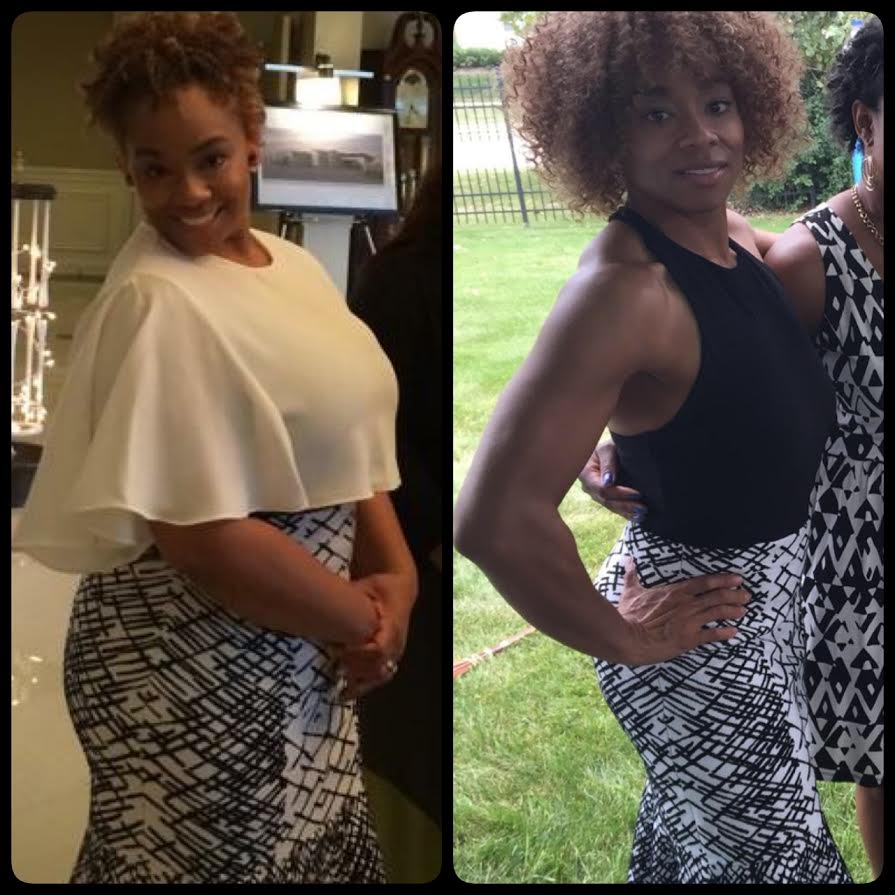 I was in a place where I didn't have any family or friends so I joined a gym and hired a trainer.  She taught me a great deal about "choices" and how to portion out my food.  From there I lost 50 pounds.  I kept the weight off, but never really thought I would get any smaller.
And just like that, life happens. YOU'RE PREGNANT! In 2013, Crystal and her husband prepared for a beautiful baby and like many of us women, she started to neglect the fresh habits of eating healthy.  Oh but she continued working out up until she was 38 weeks gestation! That's a lot more than what I can say.
I craved cookies and I ate the cookies….I gained 50 plus pounds…..I breast fed, but still could not lose any weight.  I started going to Guardian Fitness in November 2014 and I lost 10 pounds in the first month.  Monitoring what I ate and I went there 3-4 days per week.
As Crystal continued with her routine of exercise and healthy eating, another life-changing shift occurred…
In January 2015, I started working with the owner of Guardian Fitness and he kept telling me that I needed to train to compete.  My focus at the time was to lose the baby weight.  He helped me lose 50 pounds, which is 20 more pounds than my pre-pregnancy weight.  This was a game changer because the more I lost and the more my body changed, I became addicted.
So by now, Crystal is totally dedicated to working out and eating healthier, but not only that, she's taken on another challenge… bodybuilding!  I have to admit, I was stunned.  I never pictured Crystal as a bodybuilder, but she looks AMAZING! She's new to this and already killing it in this sport!  Now that's dedication!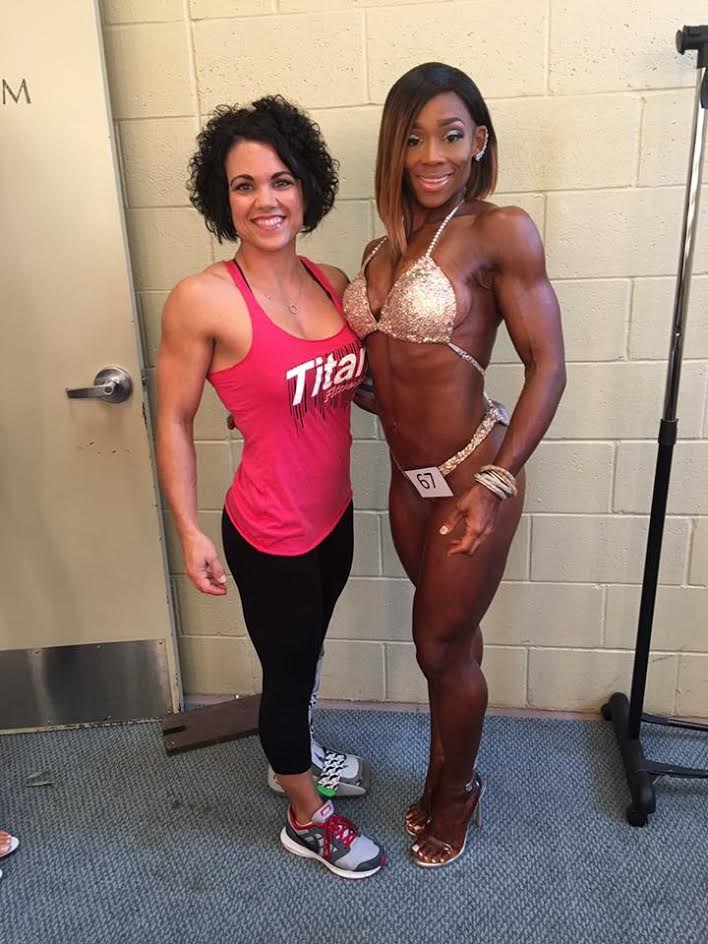 Crystal's no compromising, no excuses attitude landed her the opportunity to compete.
So from here I decided to compete in my first bodybuilding show in December 2015, and began training for it in January 2016.  I competed in two shows, May and October, I won my pro card in October 2016.

My first competition…..I was nervous……I was focused…..I was dedicated.

I woke up and trained at 5AM Monday thru Friday before work because being a wife and mother on top of training for a show can be difficult.

My first show was great, I was the leanest woman in my category but I didn't win.  So what happened?  I didn't have the total package, which was posing and leanness……after my show I was kind of lost……I really was in an awkward place…..so I said I will pick myself up and try again!  So thereafter, I started training for another show.
She remained humbled and immediately began training for the next big opportunity.  Now I saw these pictures when she posted them after her win and my jaw hit the floor.  I'm both impressed and inspired! There's absolutely nothing you can't do when the focus is truly there.
Even though it was her first competition, she took ownership of her ability to shine and showed confidence in her skills.
The competition itself isn't intense to me, it is all of the things that lead up to the day that are intense…….my diet is intense, not eating complex carbs for weeks at a time…….that was intense…….the day of the show is actually calming to me….at that point it is what it is and if you committed and you did everything you needed to do then it will all fall into place!
For Crystal the glitz and glam of winning wasn't the greatest part, she learned something else that's much more valuable than any award or recognition…
The win was great!  But the experience/journey was better!  I learn so much about myself along the way, to win my Pro Card was amazing don't get me wrong….but the lessons you learn about yourself and understanding how far I can push my mind is really the WIN for me.

I learned that I love structure….I have a strong mind…..I learned how to put me first, grow thick skin and most importantly love who I am inside and out…….though my external shell changed, most importantly I grew internally learning how to become a better person, a better mother, a better wife, a better sister, a better aunt, a better friend, a better cousin…….because if you love who you are and you believe in yourself then everything else will fall into place!  I have never been one to follow trends, but we all have our internal demons we fight….I learned how to fight those demons…….one day at a time.

I am my worst critic, so I didn't even think I was going to win….but again the day of the show, I was calm, cool and collected….at that point I had done all I could do!  Now I can indulge for a couple of days and then right back on the grind!  LOL!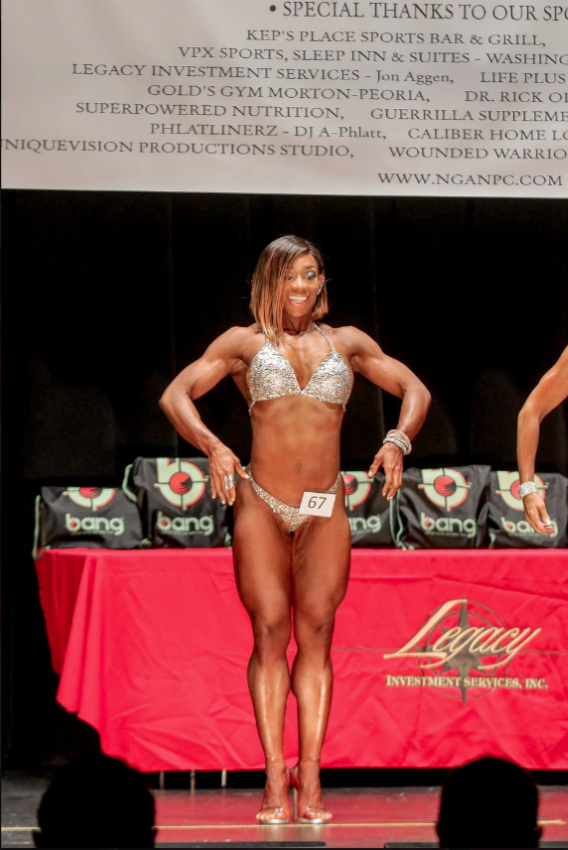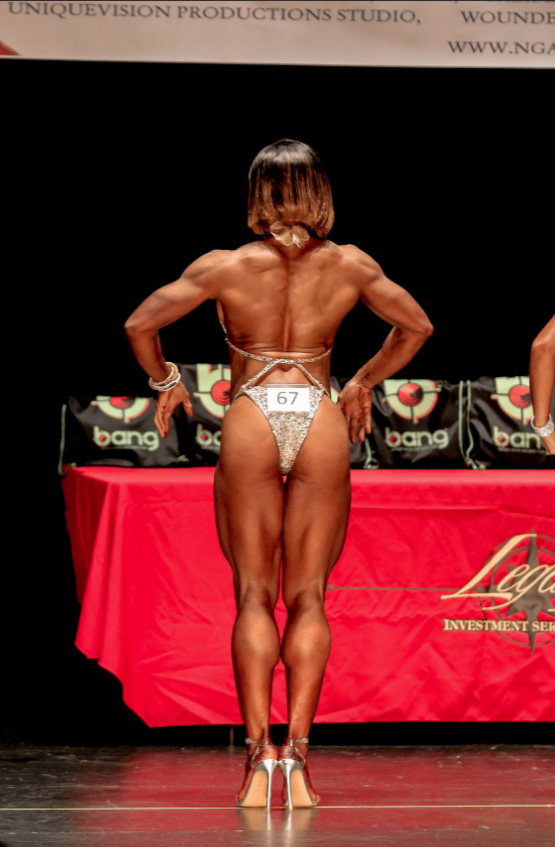 As she looks forward to the next big competition, Crystal keeps herself grounded.  She practices the very essence of "no days off."
If I am training for a show, the regimen is different……I will give you both perspectives.

Show Training

Sunday – (Back/Chest) / Hot Yoga / Sometimes cardio.

Monday – AM (Fasted Cardio) / PM (Legs)

Tuesday – AM (Fasted Cardio) / PM (Back/Triceps)

Wednesday – AM (Fasted Cardio) / PM (Legs/Abs/Glutes)

Thursday – AM (Fasted Cardio) / PM (Shoulders/Biceps)

Friday – AM (Fasted Cardio) / PM (Legs)

Saturday – Bootcamp/Interval Training – And sometimes Fasted Cardio before….depends.

Non Show Training – (The order could vary, but the workouts are pretty consistent)

Sunday – Lifting – (Legs/Biceps/Triceps/Chest/Back) – Full Body

Monday – Pure Barre

Tuesday – Lifting – (Legs/Biceps/Triceps/Chest/Back) – Full Body

Wednesday – Hot Yoga

Thursday – Lifting – (Legs/Biceps/Triceps/Chest/Back) – Full Body

Friday – Orange Theory

Saturday – Hot Boxing

To refuel, I eat every 2-3 hours…..usually protein/veggies (Protein – Fish, Chicken, Turkey, Veggies – Bell Peppers, Onions (which I can't have anymore), cilantro, lettuce.)

If I am training for a show the main complex carb I eat are sweet potatoes.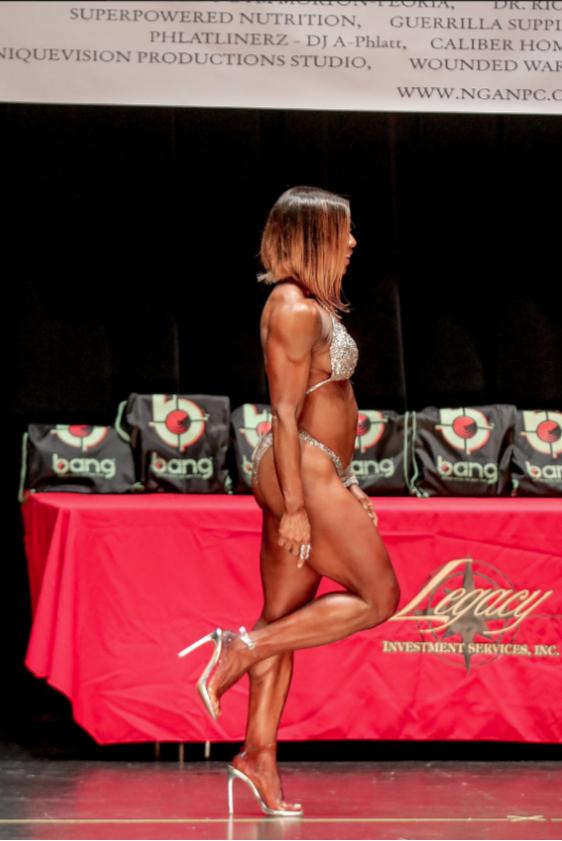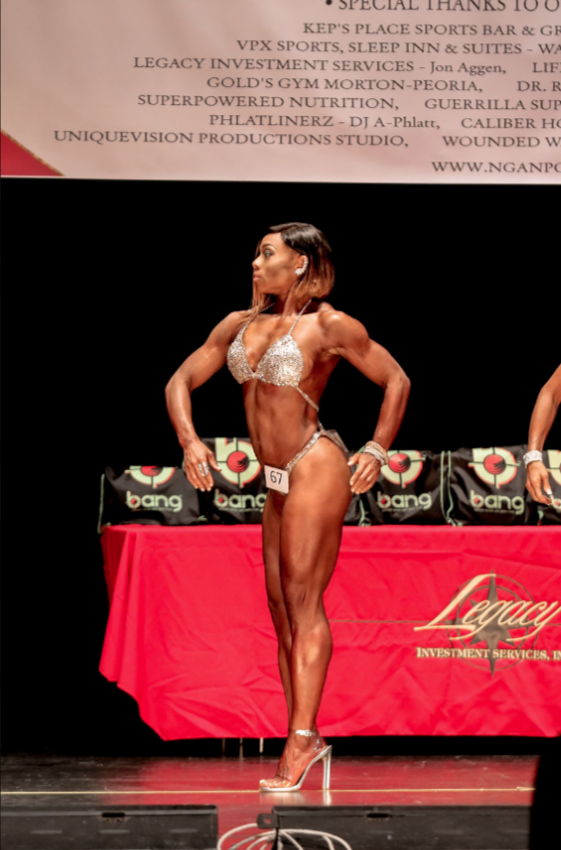 I don't even know what half of this stuff means, I'm burning fat just typing it!  All jokes aside, this is what you call dedication.  Crystal follows this routine faithfully as it increases her chances at smashing yet another competition.
The woman is always ready, but for Crystal it's even more important to be an inspiration.  There are so many fallacies and frankly, ignorance about women bodybuilding…especially in the black community.  Crystal stands to knock all those misconceptions to the floor.
Honestly, when I first started on this journey the only person I had in mind was me.  I didn't even think about being an inspiration to others.  But after friends and family started to contact me and ask questions and send me notes saying they started working out, eating better and losing weight and I was their inspiration, that is when it hit home!  I truly began to think about how I could be saving someone's life or just helping them live a longer life…….this is a very humbling journey…..you break yourself down and you are your worst critic….so when others are inspired it is just icing on the cake!

But here are some myths:

We take a magic pill. I can only speak for myself, I work hard and I am dedicated to the craft.  I am a natural body builder so I choose to not take any enhancements and I am constantly researching trying to find the purest form of supplements to make sure I am nurturing my body.

We (women) look like men. I get both, good and bad compliments.  I have learned to have thick skin, because at the end of the day, I would rather have muscles than fat…….and it is my choice!  4.

Training is 80% and Diet is 20%. Training is definitely key in this sport, but it is reverse, 80% Diet and 20% Training…..if I don't eat right then my body will not look the way that I want it to.

The Pros to bodybuilding are having a great body and a strong mind and willingness to get to your goal. To me there aren't any true "Cons" its all about balance….some could say the diet, some others could say the training, some could also say the structure…..to me it's a package deal and if you are committed then you can't focus on the "Cons" you have to focus on the Pros.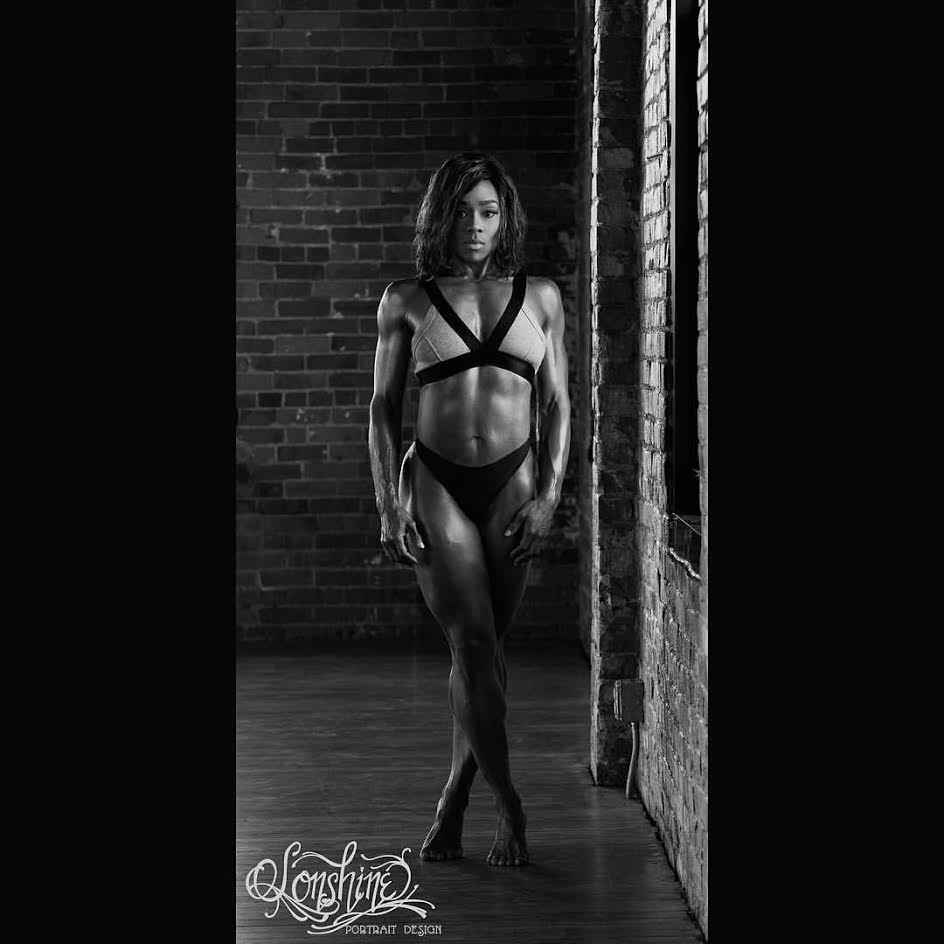 While Crystal has truly transformed her entire physique and it is breathtaking! Of course there have been some obstacles along the way, but Crystal has held firm to her goals and making it happen regardless.
I am a "Recovering Perfectionist" always striving to be perfect at everything, and this process allowed me to uncover some roots as to why I am the way I am and how to start recovering……..My first show I had a trainer that I met with every day, which held me accountable…..I was scared to train by myself…..my second show, I decided I needed to learn how to train myself, I had a coach, but I had to get to the gym and train myself……I also learned a great deal about my body……..what I can and can't have and what it does to my body.

As a mother and wife,  being gone and training in the gym, it was hard on me……I tried to pick times that would not impact my family…….but that means I made the decision to get up at 4:30AM and train and then go back to the gym at 8PM when its time for my toddler to go to bed…….There were many obstacles, but this process has definitely made me more mindful of understanding why is this happening at this time……because everything happens for a reason……I also learned how to control myself and my reactions to things.
Today, Crystal is working on internal issues revealed to her during preparations for a show.  No worries, because there is truly no stopping Crystal.
I feel like ultimately I will be doing something related to health and fitness…..but  I am not quite sure what it is….so for now I am enjoying the journey and letting God steer the ship…….I still work a 9 to 5, which I don't dislike, but I know I am not where I need to be…….work in progress.

If you really want something, work hard, believe in yourself, don't quit and enjoy the journey……be mindful of the journey because though you think the prize is at the end when the goal is met, it is not there….there are many prizes you win along the way……be humble, kind and gracious because your attitude will help you go further.
However, her next move is fitness modeling and healthy food recipes! I'm excited about that! I told you earlier how fashion forward Crystal is, I can't wait to see what she has up her sleeves with this modeling thing and dishing out some amazing recipes!  I'm telling you now to keep your eyes on this lady! She is causing quite a sexy storm in bodybuilding and it's just the beginning!