Christianity, Mistakes, and Restoration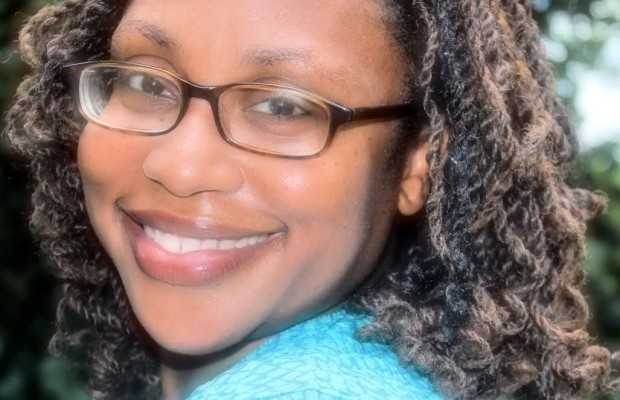 TONYA D. FRANKLIN, AUTHOR
Author Tonya Franklin has been writing since the age of 13, and has had a love for words ever since. She has served as a contributing writer for various e-zine publications, and although she has written numerous books, this is her first professional work self-published for profit. She is also the author of Good Customer Service Tips for Entrepreneurs and Women on Purpose: Bible and Business, a study-help empowerment book for professional women, which applies the prophetic nuggets of the book of Amos to assist women in birthing and moving forward in their purpose. She is currently working on two other writings for small businesses as well as another non-fiction book for publication.
Published just in February of 2017, reviews for Tonya's book, DEVIL IN DISGUISE has already received positive reviews. The book depicts strong characters with real-life situations that many of us can easily relate. Like you and I, we have passions and goals and then out of nowhere life throws a curve ball and your direction, focus, emotions, everything has been affected.
Ben Moore, III is the pastor of Triumphant Valley Christian Center, and has had his share of secrets and lies. But his desire to live holy and whole puts him on a path to restoration from his past mistakes. Aside from struggling with the pressure to please his father, his prayer for a comeback seems to be getting answered until tragedy strikes his family, someone gets murdered, his wife goes to jail, and his buried past comes to haunt him with a vengeance. And even more secrets are revealed as he struggles to have his own one-on-one revival with God. Being blinded by who he believes are his enemies, Ben gets blindsided once more on the roller coaster that becomes his life. Is there any hope for him to be truly delivered and restored, and find the real… DEVIL IN DISGUISE?
The Greenwood, Mississippi native has began working on the sequel and currently in the middle of a self-promoting book tour. Clearly, she's not allowing anything to stand in her way.
I always have like a lot ideas… story ideas and so I'll start talking about them and kind of put them to the side. The stories started growing and growing and my friends were like, 'what are you working on,' and so I started telling them about it and I let them read a little bit of it and they were like, 'ohh you've got to finish this.' I had kind of gotten discouraged because I actually started writing the book in 2013 and I had got to a point in the book where I just wasn't sure what direction I wanted to take with the characters. So I had pushed the book to the side and started working on something else. When I decided to pick it back up, I said, okay it's time to give it a fresh… different look. It just went off from there.
I was able to piece the characters together how I wanted them to be seen. There was something in particular that I wanted each character to represent. I wanted them to represent that even though sometimes as Christians we fail, but it doesn't mean that it's over or that you're hell bound. I wanted them to be seen as genuine, because in my experience when we make mistakes people see that, oh you meant to do that… that was premeditated and that's not always the case. We're human. We make mistakes. So I wanted him [main character] to be seen as human, someone who makes mistakes, does not mean to make those mistakes.

I want my readers to see that certain situations and circumstances do play a role in how we make decisions. May not always be the right decisions. It features different characters, but the main characters… the story centers around him and his wife. It shows their personal journeys as well as their journey together.
It seems like they feel like they've conquered this, and then something happens and they realize that they really aren't okay like they thought they were. The have to go back down memory lane… it's painful and it makes you want to root for them. It makes you mad at them. I've had people get mad at me because of the characters… 'why did she do that?!'
The great thing about the responses Tonya is receiving from her book is that her readers are building an emotional connection to each character. When you're able to pull emotion out of people like that… you've got a winning product. It's just like your favorite shows or movies, as humans we get connected to stories we can relate to and as those stories unfold… we know it's fiction… we know it's not really happening, but our emotions get the best of us and draws us in like a magnet.
I take on obstacles and challenges. When I made the decision that I was actually going to do this book, I started thinking about all the things that need to be done. I look at my bank account that had negative fifteen dollars and I had just been laid off my job and for some reason I wasn't able to get my unemployment… it was one thing after another. I laid out me a marketing plan and said, 'Let's do this!' I started thinking about everything that was considered a challenge or that would hinder me… it all started to work out. Everything started to work in my favor.
When I started editing the book, I wanted there to be surprises along the way. Like each chapter you get hit with something else. You know that's how life is.
You can imagine the time and detail involved in the process to finish the book and then publish it. Tonya literally had doors opening in every direction making it a smooth process. She even joined author groups on Facebook and just started asking questions. She quickly received feedback from other authors with suggestions on the next steps to take. Tonya decided self-publishing was the way to go.
As she moved through the self-publishing process, she continued editing her 42 chapter book and planning ways to promote it. Talk about a lot of work, Tonya did not have a lot of money, but she did her research and made it happen. Having a background in design, Superwoman even created her own website >> www.TonyaDFranklin.com
It has really pushed me, because my back has been pushed up against the wall. It's either you do it or you sink. So it has really just pulled me out of my comfort zone. My goal and desire is to grow as an entrepreneur, author, and speaker. I seek to empower others and share my knowledge as I grow.
Now that the book is published (AMAZON.COM), Tonya is hosting a virtual book tour, planning a live tour, and working to have books placed in bookstores. I'm so excited for Tonya and the success of her blood, sweat, and tears. Many times we want to make things happen, don't know where to start, we get frustrated and quick. We should applaud people when they overcome adversity to make their dreams come true. That's a testimony in itself. The success is just the icing on the cake.
Support this amazing author, purchase your copy and share your review!