Homegrown Mississippi Bombshell Dishes On Plus Size Model Life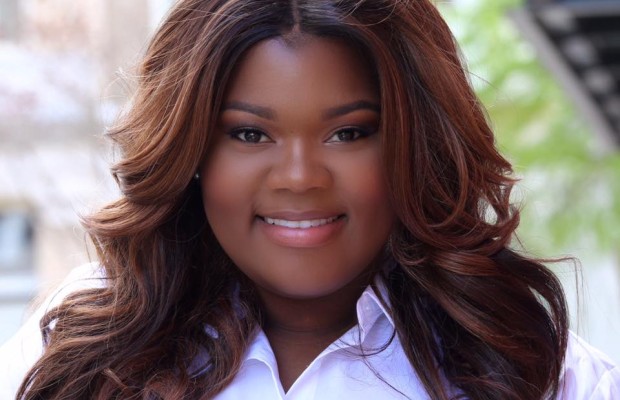 BOMBSHELL LIFE

 
Plus-Size Model, Vee Kemp
Bombshell pretty much sums up the explosive beauty and energy of plus-size model Vee Kemp.  Born and raised in Greenville, Mississippi, a rambunctious Vee found deep interest in the art of modeling as she watched her cousin model in college. It became a dream that continued to play over and over in her mind. There was no question that when the time came, she would audition for her chance to model too.
While attending Jackson State University her chance finally arrived. Vee auditioned for the JSU Insatiable Modeling Squad and that's when things got serious. Looking up to beauties like Iman, Kerry Washington and Angela Bassett, Vee takes her pointers from the greats in both the model and film industries to make sure she's always standing out from the crowd.
I love Iman.  She just comes through and serves every time! She's a model, mogul, mother, wife, and philanthropist.  I love Angela Bassett, she's so classy and has perfected her craft.  Iman and Angela are aging like wine, while some of these other girls out here aging like milk! LOL. To me they show that you can have it all.  I also love Kerry Washington, I love her style and approach-ability.
I guess you can say Vee is mastering the very attributes that she adores in these women to break molds in the industry. Yet, tough skin is what many say is required for this line of work and even though so many fall victim to not feeling like they're enough, Vee's self-esteem assures her otherwise.  Her confidence, poise, drive, and professionalism keeps her well balanced in an unfair and rather imbalanced industry. Self-esteem and confidence are high rollers in a business that pretty much tells the world how to look, what to wear, and when to wear it.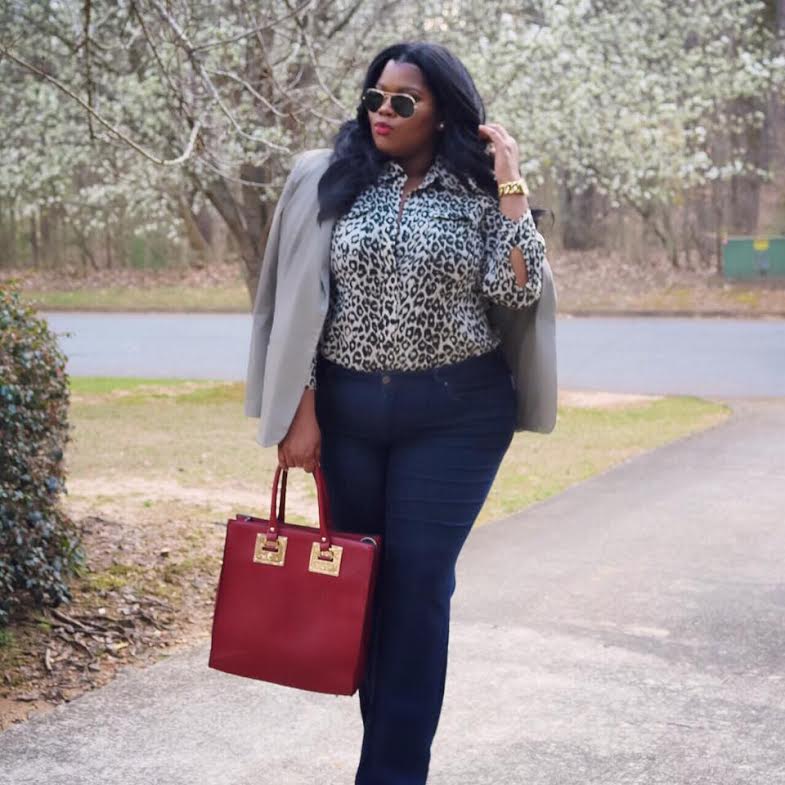 You definitely have to have both.  I meet with casting directors all the time for modeling and television productions, and they don't hold back.  You have to have thick skin and just know that this is no different from any other job.  They have a certain criteria or look they are looking for.  At times they may or may not like your size, complexion, walk, etc. There have been some cases where castings have been looking for something different and then I showed up and changed their minds! But I just keep reminding myself that I am who I am and either you like it or you don't.  So far, most people seem to like it, which is awesome!
While the fashion industry continues to break glass in areas once foreseen taboo, there's still a long way to go in accepting various body types and even women of color. But that doesn't mean hold out on your dreams.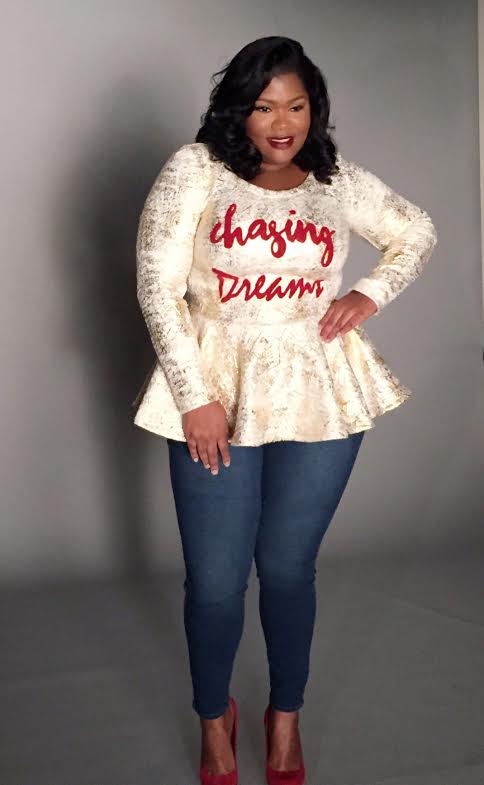 I don't think I have ever doubted myself.  But there have surely been times where I felt intimidated or nervous about landing a job.  There are soooooooooo many girls at casting calls, and you think to yourself. "Geesh, what can I do or say that will make me stand out?"  But I always pray before I do anything and try to calm my nerves.

I think the biggest misconception that plus-size/curvy/full-figured receive is that you are obese and out of shape. Actually, what a lot of people don't realize is that the fashion industry considers plus size 8-18.  Sometimes sizes 8-12 can be considered straight sizes.  And they want you to be tall, proportionate, and have what they call "the look of health."
As the industry progresses, so does the fashion.
In the past, you only knew about Lane Bryant and Ashley Stewart, which I still love.  Now there are so many new companies and retailers that have extended their sizes.   Everyone wants to where great clothes and look nice.  I'm glad that major retailers are finally getting a clue.  I think that there has always been a great market there, but for some reason everyone was late jumping on the band wagon.  With social media, there has been a lot more exposure.

My personal style is a little bit of everything. I love glam.  The 1950's is my favorite style decade.  The hair, the cars, the fashion. I LOVE IT!  I'm all about heels and a red lip honey!  But sometimes when you are just  out running errands, Ain't nobody got time for that. LOL.  I will throw on jeggings, boots, cute tee, handbag, and shades.  I feel the right accessories can make anything work.
Let's not forget, being a plus-size model has its limits right? Absolutely not! That same rambunctious girl that watched her cousin strut found a deeper calling in her desire to do the same.  So what limits?  Vee just gets it. She goes for it and no matter what gives her best.
I thank God for all the success and opportunities that I have been afforded. I don't take anything for granted.  In this industry, people, jobs, money can come and go, but being humble and grateful should always be constant

I feel that seeing is believing.  I think just by showing others how I'm pursuing my dreams…they can pursue theirs.
Seeing really is believing.  In 2015, Vee graciously won the Curvy and Fabulous model with Cynthia Bailey's The Bailey Agency competition. Still with excitement, Vee expressed that it was a very memorable and humbling moment.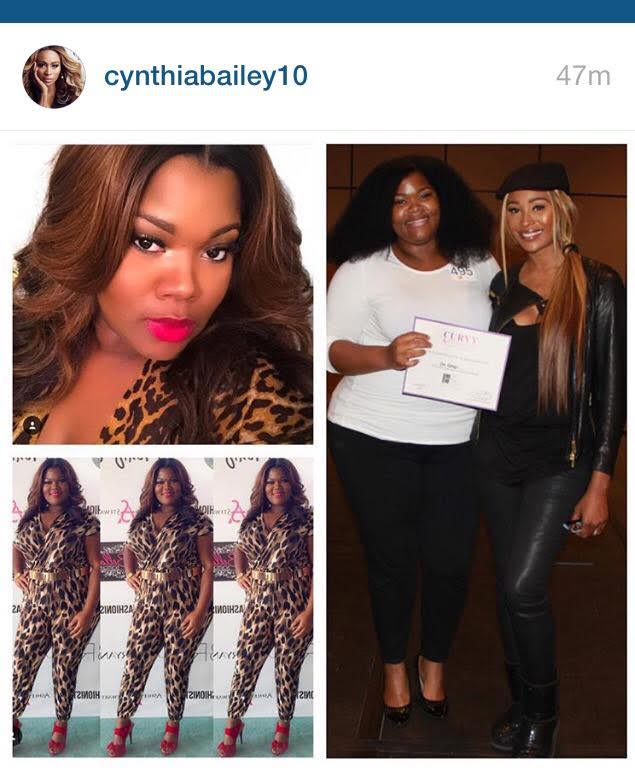 Humbling because there were soooooooooo many beautiful woman all ages, shapes, ethnicities, and sizes and it really let you know that you may not always be the baddest in the room.

Wow.  I remember it like it was yesterday.  There were almost 200 girls there.  We were all asked to where black bottoms with white tees, no makeup, and hair pulled back. So you were really down to the bare minimum, you couldn't hide behind make, lashes, or hair extensions! LOL. We were judged on runway walk, stage presence, and picture.  I remember them calling my number and I was jumping for joy!  I won a cash prize, photo shoot, and personal coaching from the agency.  Winning the competition has definitely help with my exposure.  I have done a print campaign with Kierra Sheard's Eleven60 clothing line, Rebel Magazine, and a lot more!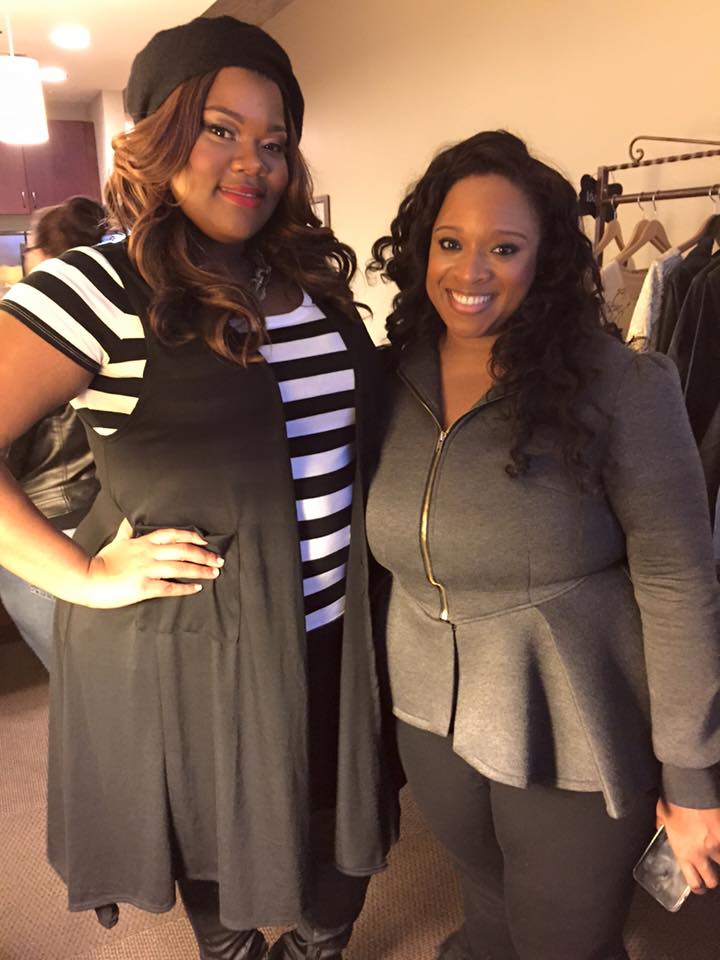 Talk about a supercharge! The experience opened so many doors and legs to build her personal brand and platform.
I'm a black girl from Mississippi, which I'm proud of.  However, people often have pre-conceived notions and stereotypes about the way I look and where I am from.   I love to shut down those ignorant thoughts by flaunting my fabulousness and empowering and inspiring others like me.
Shut them down she does. Vee's inspiration stems from her family and friends.
They are always telling me how proud they are and encouraging me.  My parents are "mature in age" (clears throats), so sometimes when I tell them the people I am working with or a project I'm doing.  They have no clue who the person is. LOL.  I think it's kinda cute though.  They are so unbothered! LOL
I met Vee back in college and she is as she describes… full of confidence. Although I remember her sassiness and go-getter spark that attracted me to her.  As a fellow alum, I'm proud of this woman!
This is just the beginning for Vee Kemp! Her ambition is not to prove a point that plus-size is just as beautiful, but to exemplify that beauty is beauty no matter the size. It's no wonder she's right where she should be… literally strutting in purpose.
– LSherie