A Woodside Story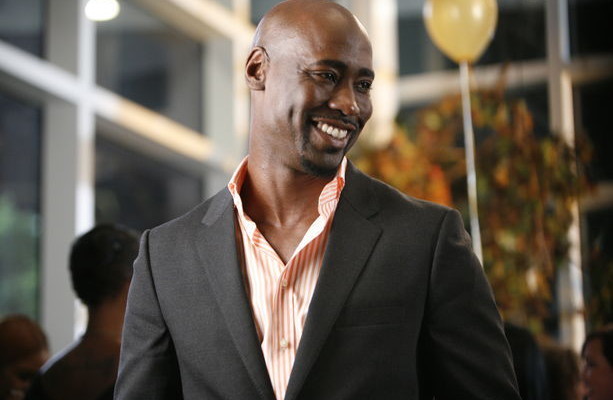 A WOODSIDE STORY
D.B. Woodside
___________________________________
Actors are those who play the roles of other people's lives whether fictional or nonfictional without anyone ever knowing who they [meaning the actors] really are.  No matter how bright or even dim the light is that shine on many actors, their stories…their truth…their emotions are often penned to that of a character remembered being played in a hit movie or television series.  Luckily, I have the opportunity to learn more about many different people whether they have a spotlight or not to share their story.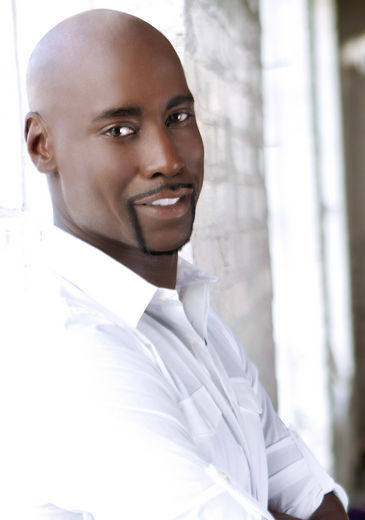 A while back, I had the chance to interview actor D. B. Woodside for DENIM Magazine.  Yes! This handsome man is more than "Blue" from The Temptations movie or even the ladies man from hit television series, Single Ladies.  Getting him to open up about his family, past love for football, friendship with actress Golden Brooks, his daughter and more is sure to give you a better glimpse of who this refreshingly intelligent man is and what he stands for.  You'll see how this now towering actor became who he is today.
It started back in New York where he was raised, a quiet boy often teased by his peers, black and white, for either not being black enough or just too black.  Sounds crazy right? But yes, Woodside talked about his past mistreatment and how he learned to take control…on the football field.  Because of course he was a great football player, Woodside learned how to hand over his aggression dressed in football gear.
Nothing compares to football.  I'm an extremely physical person so playing the game of football allowed me to have a structured outlet; somewhere to put all of the aggression and rage that I felt as a child growing up in a predominately white neighborhood where I was always mistreated.  I was bullied by black kids for not being black enough and bullied by white kids for being too black.  There was no way for me to fight back except for when I put those football pads on.  The teasing always stopped after I ran over and embarrassed those kids on the football field, if only temporarily.
My father never missed a single football game of mine.  It didn't matter how far away the game was, it didn't matter how early in the morning the game was, it didn't even matter how busy or how tired my Dad must've been feeling, he always showed up.  My father always showed up.  When I was a young self-involved teenager (is there another kind) I never knew how special that was.  It wasn't until I became a young man and realized that my father was a strong presence throughout my childhood.  My father was my hero.  Then and even now.  He's the most reliable man that I know.  Straightforward, brutally honest and always there.  My father proved his merit not with mere words, but with action. 
My mom showered me with love and smiles.  When I felt pain my mom felt pain.  My mom was always on my side; always fighting for me to get the best education possible.  My mom knew education was not only freedom, but that it was also opportunity.  I remember my mom reading stories to me at bedtime when I was very young.
It wasn't all bad though.  D.B. Woodside grew up with a loving family.  His mother and father were always supportive of him and pretty much had his back.  Even still there are those 'wonder years' when we were all trying, may still be trying, to figure out who we are.  It's normal, and yes, D.B. experienced this as well.  Acting came much later.
Acting became my outlet ONLY after my football career was over due to an injury.  I can't exactly say that it saddens me not to hit or to be hit any more.  That kind of punishment wreaks havoc on your body quickly and I was certainly no exception.  Acting opened up a brand new world to me; professionally, personally, politically, and even spiritually.
The folks that I used to view as strange or odd simply because they were different soon became my friends.  Gay, straight, black, white, Latino, Asian, woman, man, etc. I began to realize that everyone has a story.  I wanted to be the vehicle that these people told their story through.
And that's how it began.  Woodside realized his talent in acting, relocated to Los Angeles, California and did what many people would do, make mistakes.  But don't we all?  Woodside revealed that he did just that- made mistakes, got involved with people whom he came to realize were users.  These are lessons learned every day.  It's how you recognize those things, remove yourself and learn from it.
When I relocated to Los Angeles as a young man on his own it was the beginning of what was to be an exploration of unlearned behavior.  Earlier in my career I was out running the streets, doing things that I shouldn't have been doing, saying things about folks and to folks that I never should've been saying.  But that's where I was at the time, Angry unsure and nihilistic.  I struggle with that knowledge, the knowledge that I've hurt people that never deserved to be hurt.  Also back at the time I used to spend time with 'friends' that were nothing more than opportunistic vampires sucking whatever they could out of me.  Quite often those unhealthy 'friends' were hard to deter because they were often unbelievably charming people.
Luckily I don't make the same mistakes twice.
We all remember The Temptations movie and Woodside's role as "Blue" as well as his sultry role as "Malcolm" in Single Ladies.  Woodside shared how these two characters are surprisingly similar to his own personality.
Man, playing Blue from The Temptations was true blessing.  I was incredibly young and unsure of myself back then and that kind of naiveté infused my portrayal of Blue.  Blue was an unyielding idealist who found comfort in conformity.  I saw him as the heart of the group.  When I see the movie now it reminds me of the way that I used to be as a young man.  Malcolm on Single Ladies is Blue all grown up; he's graduated to the big boy's league.  Somewhat harsh, but true.
The first season of Single Ladies was hard.  That's the way it foes with the first season of any television show though.  All those women have strong personalities and they're all very smart and very beautiful.  I learned quickly that the wisest thing for me to do was focus on my work; on why I'm there and do the best I could do with love and light and then go home at the end of the day. 
I can relate to Malcolm's demons.  Malcolm is a conflicted man struggling to do the right thing; a sinner that is definitely seeking to be 'moderately' redeemed.  Malcolm has been hurt by a multitude of women early in his life.  There is overwhelming good within this man and the love that he feels for Keisha is absolute and all consuming.  He's also struggling to corral his lost family.  Demons from his past keep popping up trying to drag him back to a time when he was a very dark soul.  No matter how 'good' Malcolm becomes he will always have one foot in the dark world.  He is the perfect embodiment of both good and bad, sinner and saint.  That's why we love him and hate him.  I love the guy.
Woodside worked and did what was needed to get recognized in the spotlight of Hollywood.  When asked about racial issues in the industry, all the shyness that may have been in his demeanor quickly vanished…
Of course race is still a factor in Hollywood.  Anyone who tells you differently is either lying or uniformed.  Tell ya what, when I stop hearing comments like, "I just don't 'see this character as black," then I will know that we have truly made progress.
And there it is…But there's more that Woodside feels Hollywood can do to tell the stories of African American heritage and history…
Hollywood hasn't even scratched the surface of African American history.  I would love to portray complex men such as Nat Turner, Benedict the Moor, Alexander Dumas, Marcus Garvey, Booker T. Washington, Paul Dunbar, Fredrick Douglas, Arthur Ashe and on and on and on.
He built his confidence as he became more and more aware of who he was and who he wants to be.  He began pulling from his inspiration- writers.  This inspiration may even be credited to his motivation to be a producer someday.
Writers inspire me.  Every book by Malcolm Gladwell is off the charts.  Cornell West, Melissa Harris Perry, etc.  I could go on forever here and bore you to tears, I won't.
I'd like to be able to write, produce and direct my own television series preferably on a network like AMC, HBO or Showtime.  There is a growing black voice out there that has nothing to do with Hip Hop, the 'Hood, or slavery.  I would like to tap into that voice and if I'm lucky capture and highlight that voice in a strong narrative.  I have a few ideas.  I hope someone gives me the opportunity to share them.
Although Woodside is a huge fan of the literary world, his daughter with actress Golden Brooks is illustrated as his reason for being.  In many ways she's single-handedly transformed him.
My daughter is my soul- the uncompromising moral compass in my life.  There hasn't been a single day that has gone by since her birth where she hasn't taught me something new about myself.  The lessons she teaches me are always insightful.  I am the best version of myself when I am in her presence.  The things I used to think were important before she was born seem both slight and trivial to me now.
Shy and reserved, Woodside admits that his enjoyment of being a loner has kept him from having many serious relationships.  In fact, his relationship with Golden Brooks, he says, is simply a friendship.  Nothing more…nothing less.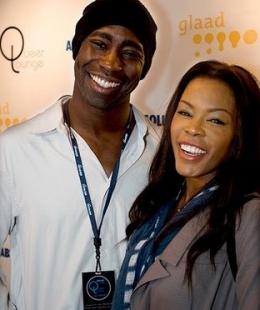 Everyone really seems to keep picking at me for some scandalous story about Golden and I, but there's nothing to report.  I'm sorry to disappoint, but there isn't any drama here.  Golden and I are not together.  We are not married, we are not engaged, we never were engaged, and we are not dating.  We are only friends.  Friends that love and support our daughter. 
I think what people might find interesting is that I haven't been in a serious relationship for over three years.  I have dated two, maybe three women for a few weeks here and there, but that's it.  It's extremely difficult for anyone to keep my attention right now.  I think that's more a reflection of where I am in my life as opposed to the women I've chosen to date.  Quite simply, I enjoy being alone.  I have my dog, I have my daughter.  That is all I need…for now…for today.  Who knows what the future holds.  There is definitely a woman out there for me.  In fact, she may already be in my life.
This is in no way the full story of D.B. Woodside, simply a teaser.  D.B. Woodside continues to share his passion for the arts and we look forward to witnessing his success. – Lsherie