Artie Thompson Dishes on Party Planning on a Budget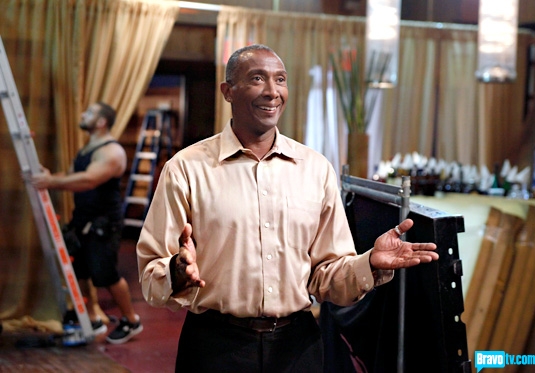 Artie Thompson
Dinner/Cocktail Party Tips for Gals on a Budget
Can you believe how fast the holidays have rolled back around?! When I think of Thanksgiving, Christmas and New Years – I immediately think of glitter, shine, lights, homemade pies, cakes, turkeys, dressing, ham, eggnog, fresh hot rolls, and all those other fixings. You can already smell the cinnamon and spices in the air.  Perfect aroma for creating fabulous events in celebration of the holidays.
Oh yes, the parties!  If you're anything like me, you have a "grand event lifestyle mentality" with a "Dollar Tree budget." No worries.  If you're wondering how you can pull off a successful gorgeous event with a low budget…here's how.
For starters, if you're an event planner or simply love following anything that has to do with events, then the name Artie Thompson should definitely ring a bell.  Artie Thompson is this amazing event designer, entrepreneur and reality television star, as seen on BRAVO! hit series – Chef Roble & Co., has made a phenomenal impact on the world of events and catering. Known for his delectable tastes and creativity, Artie continues to build his empire with all things fancy while sharing his passion.

_________________________
Responsible for orchestrating detailed and first-class events for prominent clients including Disney, The Apollo Theatre and President Barack Obama, Artie became a key fixture at Great Performances and assisted in client development and loyalty.  As Artie's popularity rose, the event designer's undeniable brilliance, charisma, and flair caught the attention of rising celebrity chef Roble Ali, and Artie was handpicked to co-star on the popular Bravo reality series Chef Roble & Co.  With two seasons already under his belt, Artie is a bona fide reality television star.
_________________________
It all began when Artie stepped out on faith and relocated to New York from his home town, Detroit to become an actor and dancer. For eight whole years, Artie developed his dancing into the art form known as cabaret.  Once he tired of that, he went back to school where he would soon launched Crosswalk, a show created for the City of New York.  But Artie simply wanted to be behind-the-scenes in all his productions.  Well, one day, he was sort of pushed to the forefront from catering to sales person, but once he got over being on-the-scene, he found it was quite easy for him to take charge…
I have no problems telling people what to do…and I mean that in a loving way.  In a city such as New York, there aren't many prominent service companies in the Black community.  I want to provide the Black community with spectacular events to show people that "we" can give good service.
Before Artie could bring himself to the point of taking charge, he had to change his way of thinking.  Crediting his mother for her strong will and constantly reminding him that there is "nothing that I cannot do" enforced his "go for it" attitude.  Artie felt as though his dreams of being an actor was disturbed by shifting careers as a caterer…
To go from acting to catering was a bit depressing.  The joy was all in the production and entertaining people.  It's not about the position, but what the position does for you.  It's about what brings you happiness.
As I stated before, Artie is known for his impeccable taste and creativity.  When it comes to his attention to detail and event designing, he can be compared to no other.
Event designing/planning is all mathematical.  I was a mathematics major in school so everything is about mathematics to me.  I think of the size of the venue, the number of people, the portions of food, timing, everything.  I do numbers first.
Honestly, I had never thought about it like that before.  Makes sense though.  You're constantly having to count the guest list, order a comfortable amount of food depending on it being a dinner or cocktail party.  How much will this cost?  How many servers will I need to keep people accommodated? How many bottles of wine should I account for?  And the list goes on and on.  Really when you actually think about it, Artie's right.  It's all about mathematics and a little magic.  Of course there are other factors to consider…
Time.  Everybody thinks we have time.  What's bad is when guests are coming and you're not ready.  Always have help.  I recommend you be ready at least 15 minutes before time.  And always start your events on time. Get help.  Don't do it alone. 
So now that we understand that a successful dinner or cocktail party is all about mathematics and timing, what about following through on a budget?  How can we create these magnificent events that people will talk about for months and not have break the bank?  I promise this goes through my mind every time I prepare for an event.
I don't believe in hard alcohol so provide wine, beer, soda and it's always good to have a sparkling wine to spice up the event.  Have a special caterer.  Always nice to have something to nibble on – like something cool and refreshing.  You don't want to feed people forever. I like shrimp and smoked salmon.  Get sponsors.  Many times wine stores will donate the wine to get their name out.  It's marketing.  Specialty drinks, maybe one or two, already batched up and fabulous- like Cranberry and Vodka. 
Before you get started on creating your own event.  It's important that you learn from the best what the differences are between a dinner and a cocktail party.  What's equally important is that you know how much you should spend…
When planning a cocktail party, it's about the timing.  Cocktail parties should never go passed two hours.  Have coat checks in increment weather and wine servers.
For Dinner parties the breakdown of time should be about 45 minutes for hors d'oeuvres and seating guests.  Two hours should be allotted for the full course meal including 10 to 15 minutes of service.  In all a total of about three hours.
To know about how much you should spend on a dinner/cocktail party, go to your favorite restaurant.  Order one or two cocktails to go with your meal.  What you spend on yourself is how much you will need to spend per person.  About $65 – $120 per person for dinners.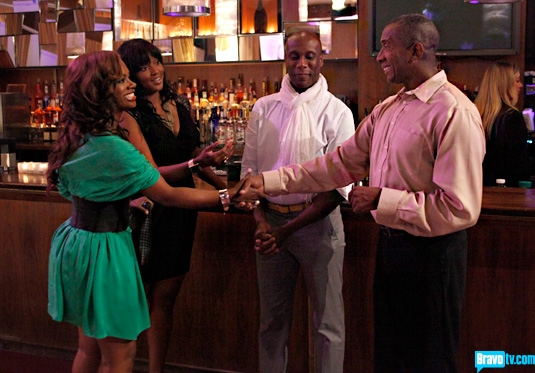 You being your worst critic can always find something wrong with anything that you do.  This holds true for Artie too.  There was a process that Artie went through to make his dreams a reality.  He had to learn a few things…go through a few bad experiences to become great.  You grow, build your clientele and even learn a few tricks along the way.
My first event was the Studio Museum Gala.  I was walking with a cane at the time.  I had a very particular client.  I listened to my client and then stated what they needed.  I basically promised them the world, but only delivered about a half of it.  The cocktail reception was an hour and a half because I didn't have control of the crowd.  Food was coming in and the guests felt rushed.  And then there was this summer event when the florist put flowers in fish bowls that burst five minutes before the guest arrived.  We panicked, but if your tables get wet, take another table cloth and place on top.  The cloth will absorb it and the guests will never know.
Besides the food, sparkling beverages, great timing and wonderful service, it's highly important that your event look its best.  Remember you want people talking about your creation for a while especially to pull them in for your next shindig.  The next most important thing to remember is perception is everything.  The way your event looks almost always determines if your guest will be raving or complaining.
Décor, décor, décor! Have one knockout arrangement.  Make the people feel as though they have been served! Candles, lighting, coat check, flowers…make it look fabulous! I want people to walk away saying they were served, everything was marvelous! Keep your servers and staff feeling good. The better they feel, the better your guests will be served.
_________________________
Artie continues to build his brand and follow his passions.  In 2010, Artie founded his own events and catering company – Artie's Events Inc., an event design firm that specializes in worldwide event production.  Recently, Artie launched A2 Collections, a men's bowtie and accessories line that features distinct styles for today's most fashionable male, and later this year, the uber-talented entrepreneur will debut his new own unique and tasty BBQ Sauce!
_________________________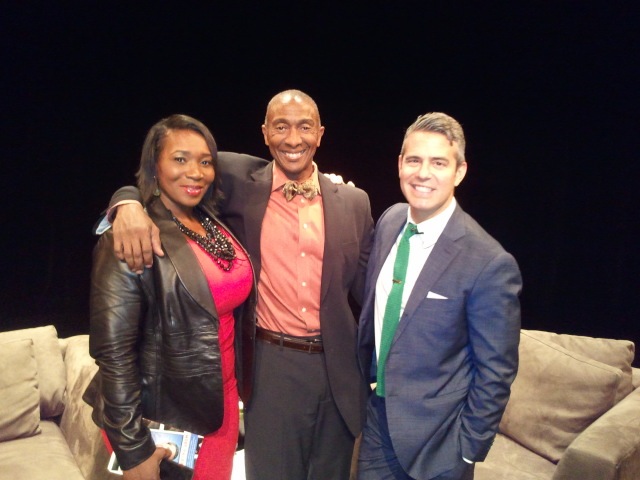 Now that the season with Chef Roble is over, Artie has some things in the works to further brand himself.
With his ever growing success Artie Thompson tapped into his inner entrepreneur and launched something quite different from event planning- his signature bowties.  It's only fitting that Artie have a bowtie line considering how he's known for wearing them often.  Artie's Bowtie Collection will return at the end of January 2013 with an exciting website coming soon.   But wait, there's more.  Artie is also launching a Thanksgiving Dinner! What does this mean? Artie has created a mouth-watering menu just for Thanksgiving.  Feeling overwhelmed for the holiday and not sure what to prepare or simply need a fabulous dinner to accommodate you and your guests? Well, that's exactly what Artie's doing with his new Thanksgiving Dinner menu!  Order from the menu and dinner is served!
Whatever your plans are at any budget level for creating a wonderful event, remember Artie's advice – It's all about mathematics; timing; décor; and treating your staff/servers well.  Now go and create something fabulous!

CONNECT
Facebook | Artie Thompson
Twitter | @eritra1
Instagram | @ArtieThompson
Web | www.ArtieThompson.com
Media | Coleman Entertainment Group