AD Marketing & Communications Consulting, LLC
By LSherie on December 18, 2015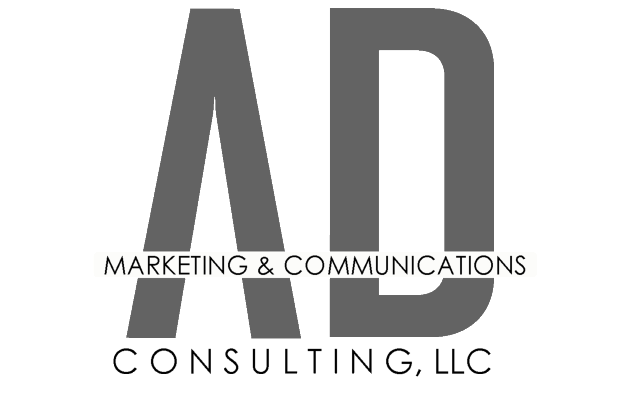 At AD Marketing & Communications, we do not like to guess what your target markets are thinking and feeling or how they prefer to communicate.
We use a research-driven approach to marketing so we know what their challenges are and can effectively and authentically connect the dots back to your services as their solution.  Our team blends attention-grabbing headlines, concise and compelling copy and key messages points to develop a consistent and clear market position across all mediums.  AD Marketing & Communications' marketing programs are deeply rooted in sound strategies and support our clients' organizational goals.
Our Marketing Services Include:
Market Research
Marketing Plans
Websites
Advertising
Collateral 
Presentation Development
Creative campaigns and a diverse range of PR/Marketing tactics aren't enough to break through the clutter and drive action.
PR/Marketing strategies that are aligned with overall organizational goals are key to generating meaningful and measurable results in a competitive business and nonprofit landscape.
AD Marketing & Communications Strategic Planning Services Include:
Brand Strategy
Social Media Strategy
Strategic Communications Plans
Strategic Marketing Plans
The newest addition to the AD Marketing & Communications family, our digital division combines proven communication techniques with online communication tools that move the needle.
E-Communications
Inbound Marketing
Optimized online PR Programs
Social Media Marketing & Strategy
Search Engine Optimization (SEO)
Video Production
We understand the importance of compelling copy and attention-grabbing design in a world where the competition is fierce.
Advertising Services Include:
Ad Design (print and digital)
Creative Campaigns
Media Buying
Media Planning
Our client base is diverse and we're always up for trying something new and stepping outside our comfort zone.  Simply put, we don't shy away from a challenge.
AD Marketing & Communications Consulting, LLC is a member of The LSherie Alert, LLC.
LIKE US ON FACEBOOK

Upcoming Events

May 27 @ 6:30 pm

-

8:00 pm

June 17 @ 4:00 pm

-

10:00 pm

August 18 @ 5:00 pm

-

August 19 @ 11:30 pm

Facebook
Copyright © 2016 The LSherie Alert, LLC