A Sure Recipe for Destruction Backfired
By LSherie on January 25, 2018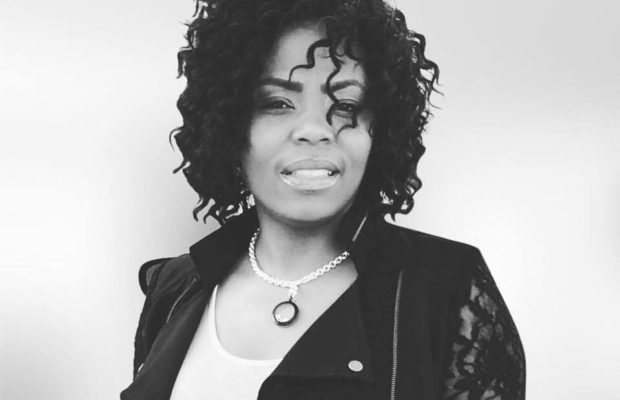 How One Woman Defied All Odds After Unfathomable Abuse.
____________
Not to be limited by her meager beginnings, Raquel M. R. Thomas used the no. 2 pencil to create a world of possibilities through the short stories she penned, that would become her debut fictional, "What Becomes of a Broken Soul"—which propelled her to be successful.
Loosely based on her life, Raquel reflects on the many challenges she faced, persevered, and how love can overcome the most dysfunctional upbringing.
"My mission for my book is to embody a new pair of eyes on every woman that reads this body of work, stories are meant to inspire and I hope to do just that with 'What Becomes of a broken soul', says author, Raquel M. R. Thomas.
Motivated to overcome her situation and with little support from her parents, Raquel M. R. Thomas went on to graduate from High School and obtain both her Bachelor's and Master's degree. Determine to not repeat the pattern of her childhood, at the tender age of 35, Raquel is an owner of 5 businesses in which she gives back to the community by mentoring and counseling emerging entrepreneurs. In her efforts, she wants to give support and resources to those who possess the same drive and vision to see beyond their circumstances as she did.
From the success of "What Becomes of a Broken Soul", Raquel realizes that she has the power to inspire and motivate, in turn, she had started a non-profit organization Dream Catchers Foundation. 
____________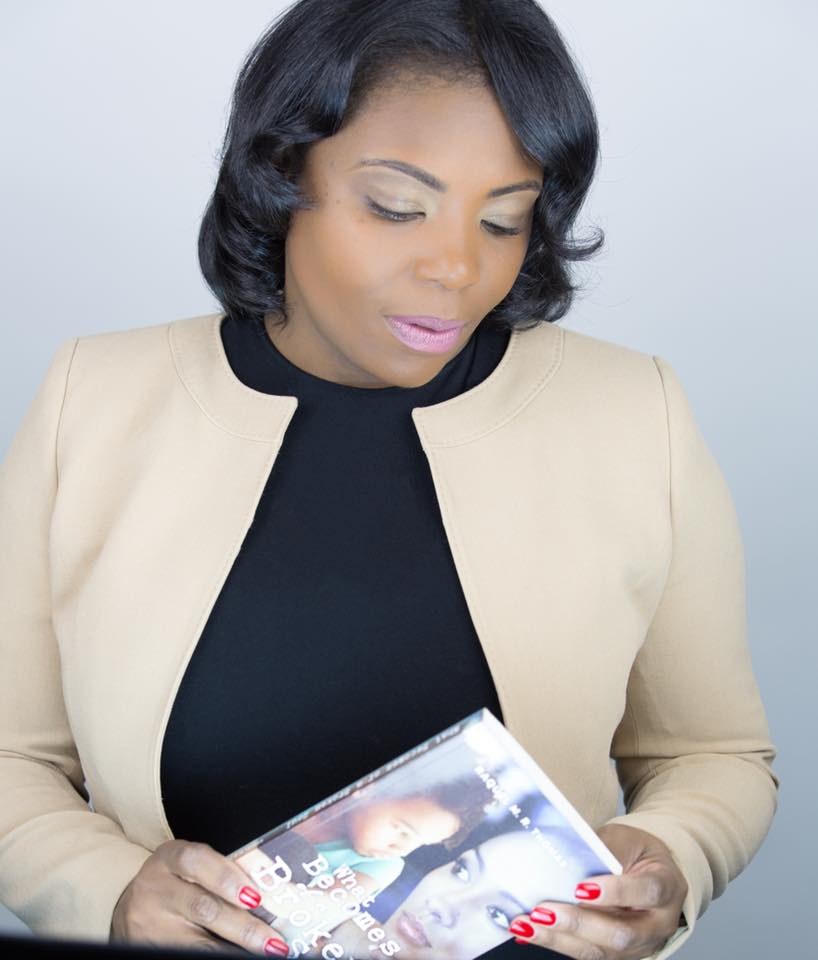 Originally from Columbia, South Carolina, Raquel Thomas keeps busy with hosting community events to encourage and empower minority youth to do and be better than what they are exposed to daily.  Her charity, The Dreamcatcher Foundation, by the way, I absolutely love that name, works with low-income minority youth who are lacking in the expertise of entrepreneurship, father figures, and just the things society says you need to become a success story.
Being a huge activist for her community, Raquel is also an author. She decided in her tender youth around the second grade that becoming a doctor or a lawyer was not for her. She wanted to be an author. Raquel admitted that there weren't people around her that were authors or even read books, but she was determined that being an author as she constantly wrote in journals.
After college and getting married she was determined more than ever to write a book – to share her story.  Later she birthed what may have been hard labor, What Becomes of a Broken Soul.
I finally got my first book published. It's exciting, but nerve racking as well because is based on my life and when you share so much of yourself… it's a little scary.
Sharing your deepest and darkest and sometimes most private moments of your life will definitely put you in a vulnerable position. It exposes you for all your flaws and sheds light to the way you react or respond to certain situations. I've always felt that sharing your experiences, good or bad will help someone… somewhere cope with their own experiences.  While that may be true for me, I could never imagine experiencing half of what Raquel has in one lifetime. Just… just keep reading.
Absolutely, what you've gone through to get to where you are may not be for you, bit for someone else, because you survived it. So it's important for us to share these stories, because if you can save one… then we've done our jobs.
The inspiration was just to overcome and live the life of success and be happy despite my circumstances. Growing up, both my parents were drug addicts. I lived with my grandmother in a three-bedroom trailer with seven people in a drug-infected area. I went to foster care during that time so just going through all those odds and being able to come out on the other side of it and to really be the woman I wanted to be in the second grade and actually become that because of the work that I did to get where I am… I knew that I needed to tell my story so that it will help someone.

Also just to get it out. Some of the things in the book I've never talked about. Some of the things in the book I didn't want to talk about or want people to know about. It was also a sense of freedom – being able to get it out.  It's scary because you're telling people exactly who are.

The book is fiction. All of the characters have been changed around a bit, but Rachel, who is the main character, who is me… 99 percent of Rachel is 100 percent true. So being able to be so open and transparent is a process to let people know it's over.
WOW. Part of the things Raquel confessed to me made me think of the award-winning series, This Is Us. But being able to spill all of those thoughts into a book for the world to share had to be a grueling process within itself. I simply cannot imagine.
It gives me some freedom – kind of some things you hide and tuck away because it kind of doesn't match who've you become. As a rule, college into my adulthood no one knew anything about my home situation or what I'd come from. So I went through college and young adulthood with people not really knowing who I was other than the person I had become in the process – after college, the career, money, cars and houses – that's what people knew, but not how I got there.

I realized that I didn't necessarily hide that, it was just something I didn't talk about. It was something that I hadn't truly dealt with as an adult, so it was something that I found being emotional just at starting the process of letting go.

It was a healing process. Writing became a healing process.
At the time of this healing process, Raquel was married. I wondered about this process and how it affected her husband… her relationship and if it had any bearing whatsoever on it ending.
Now my ex-husband, he was very encouraging. Everything that happened, he knew everything. He pieced together every character. It was not a secret. He knew every single thing. He would even text me, "Why did you leave this out?" I remember saying to him that it was a little too hard for me to write. I felt like I had given a lot of myself. I'm writing a second book right now. My prologue will open up with one of those things.  I realized I wasn't quite ready to release, because I'm still dealing with it.

It was the first time I had been in a relationship that I was able to literally express everything that I had felt and be naked and allow someone to see, not only the good stuff, but also the bad stuff. It wasn't a surprise. He knew. It was an easy process. Even to this day, we are best friends. While our marriage didn't work, we are best friends.
If the first book is this moving and powerful, I cannot conceive what the next book will reveal. Raquel's life story is a perfect LifeTime original. Her success and just how she's conquered the demons of her past is worth acknowledging and celebrating.
As she poured herself into the interview, my thoughts wondered to her childhood. How did she survive her environment? What kept her moving?
In the book it takes you through my relationships. I become very successful… very focused on my career. The turning point is where I keep getting into these great relationships that I cannot welcome, because I didn't know how. I didn't have that from my parents. I was driven because of all the bad things. While my career was great, my love life was horrible. It affected me in that aspect of my life.

It challenged me because every time some said to me, "I love you," I freaked out. I freaked out! Just the fact of not being able to trust… there's a time where I experienced my mom nearly beating me to death. She did time. She went to jail. She did time for that. I'm suffering from not quite understanding how your mother could do it. Then I go through another situation that was defining for me. I end up having surgery and no one showed up.  I was literally 17 at the hospital by myself and when I woke up I saw my coach.
Speechless.
Another thing that shifted and molded me to a place of, if my mom and dad don't love me or care about me, is it possible for anyone else to. And if my mom and dad left me when I needed them the most, then I know you're going to leave me. So in my relationships, I didn't know how to open that piece of my heart because I was hurt so much by the people who were supposed to protect me.
Unfathomable. That's all I got. Some people read this and feel that well, that was in the past… move on, but my God. The abuse. The neglect. The feeling of nothingness would have driven many to take their own lives or just be a carbon copy and reciprocate the same behavior to their offspring, but not Raquel. Wow. I just… I have no words.
As a woman, my ex-husband showed me… I don't want to say, showed me how to love, but he loved me so much that he loved me through it. I got to a place where I was like, okay you know all the ugly stuff, he's met my mom, and stuck with me. He knew the good coming in, but it never shifted him. If it was of concern, he never showed it. It never changed how he treated me. I got comfortable and I started feeling safe. I felt like, okay, no matter what, he has me and to this day I still feel that way. I know that he's going to show up… he's not going to leave me in a hospital alone. Because of how he loves me, it helped me let go of so many things and that it wasn't my fault.

I look back on when we had our first child. Our lives changed. A part of our divorce is because I was still dealing with stuff from my childhood. While I'm not over it, I'm a work in progress.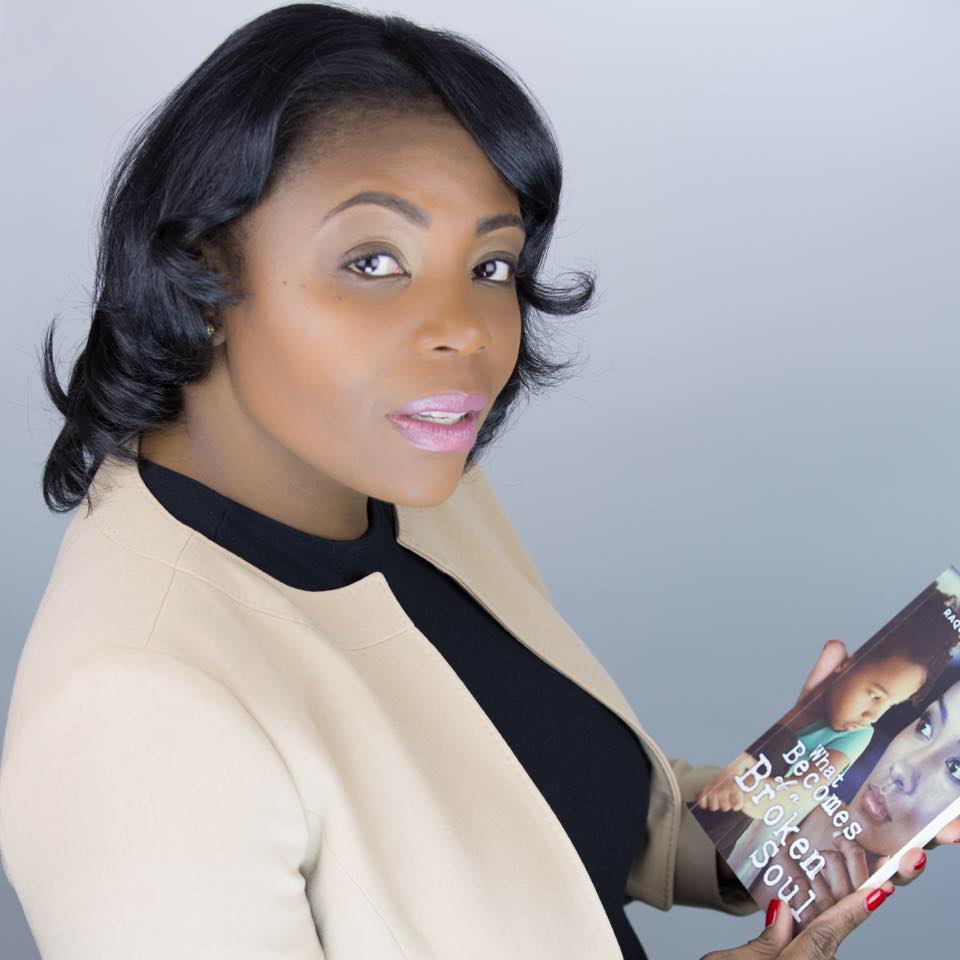 You have got to have some powerful strength and will to live to be able to stand anywhere let alone write a book about the things that quite frankly was a set up to destroy your entire being. I'm excited about this book. I'm excited for the lives it's bound to touch. Hell, it's touched me and I haven't finished reading yet.
It's like I've always had favor. I could have gotten into a lot of things as a kid, but never did. I never drank… never smoked. Favor is how you get to this point.

It doesn't matter your circumstance, you can overcome. You can become a dream catcher. The non-profit organization is called Dreamcatcher for a reason. I became a dream catcher. So despite your circumstances, you are able to still go out and catch your dreams.
__________
  Dreamcatcher launched in January 2017 in South Carolina.
__________
The work that I'm so passionate about with kids, I want to do at home. I wanted to go back to my community and affect change there. Many times when you become successful, and you come from a small place, people don't come back. They support financially, but they don't come back. I wanted to get on the ground and start the work that someone started with me.
Isn't it a wonderful thing to see how positive Raquel's story turned out? Abused foster child turned successful business woman. Thing is, with the shedding of all that hurt and anger built in for so many years, Raquel is steadily growing into that woman she declared she would be in the second grade.
What makes me smile most about Raquel, is she is living her life and building on the foundation she has set not only for herself, but for her beautiful children. Her story may not be your story, but I guarantee you will be inspired, your heart will swell and you will be encouraged to better your own life.
__________
Click Book for Your Copy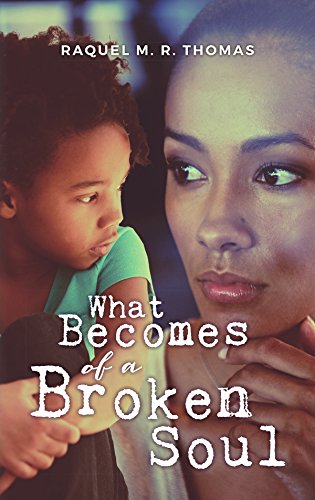 FOLLOW NOW ON
Instagram | @raquelrt3
__________
Copyright © 2016 The LSherie Alert, LLC